I've gone sale agreed on a home on Portugal's Silver Coast.
The condo I've locked down is as close to true beachfront as you can get in Portugal. It's on a stunning stretch of Atlantic coast. A contender with anything you'll find in Malibu, Pebble Beach, Dubai, or the Bahamas.
But I'm paying just a fraction of what I'd pay for a similar property in any of those places.
In fact, when I first ran the numbers, calculating my costs, I thought I'd made a mistake, dropped a zero somewhere, or misplaced a decimal point.
After double-checking that it was all correct, I came to an incredible realization…
Buying a beachfront home in Portugal is cheaper than simply owning and maintaining one in the U.S.
That might sound like an exaggeration, but let's look at the numbers.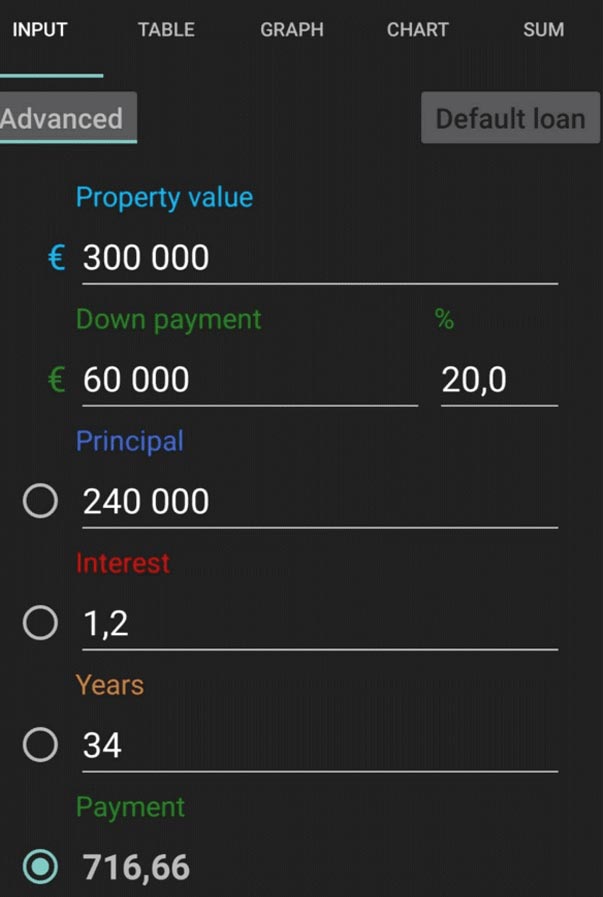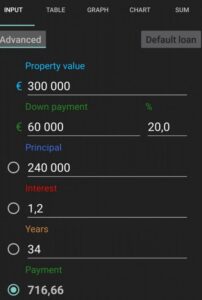 On the calculator above, you can see an approximation of what my monthly mortgage payment will amount to. As I've said before, in Portugal right now you can borrow at incredibly low rates. So on a €300,000 property, I'll only be paying €716.66.
My property tax will be about €500 a year. And including condo fees, insurance, utilities, and all other holding costs—along with my mortgage—I'll be all in for under €1,000 ($1,172) a month.
Now, take an ordinary two-bedroom condo I found near the beach in Miami. Its HOA (homeowners association) fees are $636 a month. The tax payment last year, with a lower valuation than the list price, was $9,135.
With a mortgage on this Miami condo, you're looking at $3,635 a month in hold costs. That's for the mortgage, property tax, HOA fees and insurance. It does not include utilities.
And that's more than three times what it will cost me for my true beachfront condo on one of Europe's most spectacular coastlines. In fact, what I pay for holding costs plus my mortgage in Portugal wouldn't even cover the holding costs alone on this property.
As I told you yesterday, it's critical to consider your holding costs wherever you decide to buy.
What will you pay in HOA or condo fees, property tax, insurance, utilities, or any other regular expense that crops up?
These are the costs that many inexperienced homebuyers overlook when they're searching for a property. They focus on the marquee figure, the initial purchase price, without considering what that property will do to their monthly bank statement once they own it.
By buying in a place with low holding costs, you're locking in overlooked value. You're not holding an asset that hemorrhages money. And you're not tied to your home in the way you would be when it's costing you well over $1,000 a month just to keep the lights on. You can lock up and leave when you want. And if you're renting it out, you cover your costs and start turning a profit a lot faster.
That was a big part of my decision process when I put an offer on the condo on Portugal's Silver Coast.
As I told you last week, the Silver Coast doesn't have the type of income potential that would make it a true double-your-money RETA recommendation. It has a very short tourist season and nowhere close to as many visitors and international buyers as the Algarve. Even true oceanfront condos here will only gross €12,000 to €15,000 a year in short-term rental.
But given that the holding costs are so low, that's plenty for my purposes. My plan is to only use the condo for a couple of months a year, at most—and that won't be in high season. So, I can rent it out for July and August and make enough to cover holding costs and a good chunk of the mortgage too.
We can apply the same consideration to real estate that makes the grade as a true RETA deal.
With low holding costs, you minimize your outgoings and maximize your rental income.
Take a deal RETA members had on the Algarve last November. We could buy one-bedroom condos in a turn-key development in Cabanas, just a two-minute stroll to the waterfront, for €140,000. I figured these condos are worth at least €165,000. By your second year of renting you could generate €1,000 a month in rental income with that rising to €1,400 by year five as you build up your rental clientele.
The tax on these condos is just €300 a year. The condo fees are only €23 a month. And property insurance would be about €200 a year. That comes to a total of only €65 a month.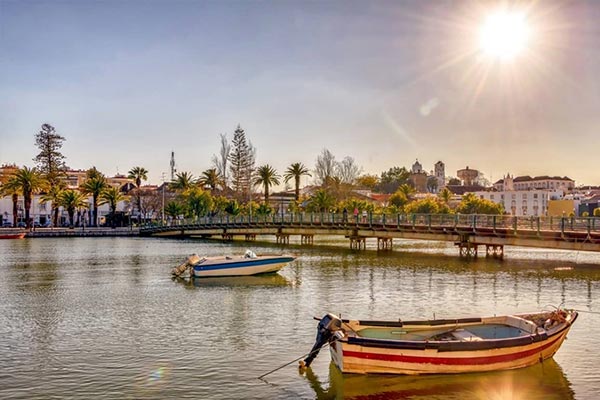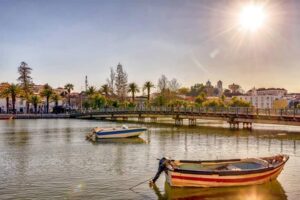 Now, combine that with the miracle of leverage—that is Portuguese bank financing. Borrow 75% and you're into the deal for €35,000, plus buying costs. Do it at say, a 1.5% fixed rate over a 20-year term, and your repayments are just €507. With your holding costs that's only €572 a month. And like I say, you can expect to generate €1,000 a month in rental income.
In Europe, one of the biggest expenses is generally the initial closing costs. For example, in Portugal, on a property valued at €140,000, you'd expect to pay about 5% in closing costs—transfer tax, notary fees, real estate registrar fees, attorney fees.
However, after that, your ongoing holding costs are nominal.
It's a similar scenario in Spain. You're initial buying costs can be high. Expect to pay about 10.5% in costs for a pre-owned property and about 13.5% for a new build.
Once you've settled your purchase costs, your holding costs will be relatively low.
Take the deal I brought RETA members last month. We had a chance to own luxury condos at 50% off in one of the best locations on Spain's Costa del Sol. Our price for a two-bedroom condo was from just €164,000 ($193,337), reduced from €325,000.
The community fees are about €120 to €140 a month. Property tax, less than €1,000 a year. And home insurance, including tenant liability insurance, is just €350.
That's to own in one of the most sought-after destinations in Europe. The Costa del Sol gets 320 days of sunshine a year. It's a stunning stretch of coast with glorious beaches, ancient towns and cities, incredible food, marinas, shopping, entertainment, and world-class golf courses.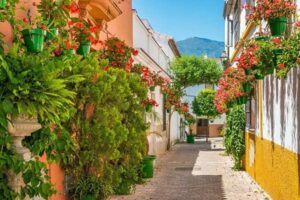 The location of these condos is amazing, right opposite one of Europe's most prestigious and luxurious golf resorts, the Finca Cortesin, and only a mile from the beach.
I figure on a potential gross annual income of €28,100 with short-term rentals. That's based on an occupancy of 52%.
Using a Spanish bank you could finance up to 70% of the purchase price at a rate from 1.65% to 2.35%…fixed. Say you get a 20-year fixed-rate mortgage at 2% on those €164,000 apartments and borrow 70%….your monthly repayments would be a mere €580.75.
So, after all your expenses, that would give you a net income of approximately €19,000 a year. Take another 15% to 20% off that if you hire a rental manager.
In Portugal, Spain, Italy, France, and other European countries on my beat, you can generally rely on low holding costs. If you're buying for investment, this means you're pocketing more net income at the end of the month.
If you're buying a home for yourself, it's also a massive benefit. It offers you greater freedom to live the lifestyle you want without incurring extra costs. And with the right property in Europe that can be an extremely attractive proposition.
Take this home one of my team recently came across in Montegiorgio in central Italy that's listed for just €75,000 (approx. $88,500).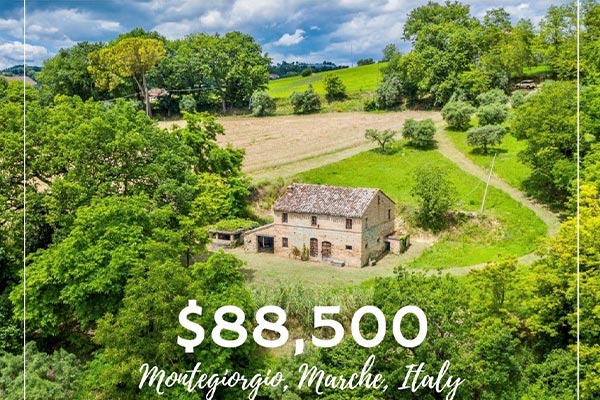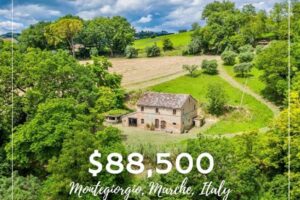 Nesting in the rolling hills of the Marche region, 30 minutes from the Adriatic coast, it's a place I could imagine taking some time out myself and enjoying the peace of the countryside.
The main property tax in Italy is the IMU property tax, which is calculated on a property's declared value. Set by local municipalities, it's complicated to calculate, but generally the rate varies from 0.4% to 0.7%. Figure paying about €300 a year on insurance. That makes your recurring fees incredibly low. You could even hire a property manager to do the paperwork and organize your payments for you. It would cost about €150.
Pair that with an Italian mortgage at an interest rate of under 2% and you're talking very low monthly costs. I figure just over €300.
Sure, this property would need a lot of work to renovate and revive. But with such low outgoing costs, your budget can stretch a lot further.
Get Your Free Real Estate Report Now
Sign up for our free daily Postcard e-letter and get a valuable free report on the The 5 Best Places to Buy Real Estate In 2023.
Related Articles
The 10 Best Places to Invest in Real Estate
Scouting Portugal's Stunning Silver Coast