One of the best and most important strategies I use to find profitable real estate deals is to follow a Path of Progress.
I do this by identifying a destination that's on the up…
A place where capital appreciation potential is significantly strengthened by new development…be it new roads, bridges, airports, flight routes, or the expansion of tourism infrastructure.
New infrastructure can cause a snowball effect, bringing investment, more visitors, and economic growth. All of which drive real estate values higher.
It's a strategy I've used successfully for close to two decades…
Get it right and a Path of Progress can be one of the most exponentially profitable trends you can tap into, delivering incredible opportunities for years after they began.
The mammoth Path of Progress that has transformed the Riviera Maya on Mexico's Caribbean coast is one such event.
I reckon I spend more time scouting the Riviera Maya than anywhere else. That's how powerful the opportunities are. And on every single visit I find new buildings, restaurants, cafés, bars, amenities, roads…especially in Tulum where the pace of development has now gone up a gear.
I first visited Tulum in 2004. There was just one ATM and a few dusty streets, and the stunning beach.
Today, Tulum has grown into a boutique eco-chic destination. The kind of place where folks can pay $400 or more to stay off the grid, close to the beach, and buy a pair of designer sunglasses for $1,000.
But that doesn't mean the market isn't evolving as Tulum grows. You can get the full story on how the Path of Progress is shaping Tulum in this video…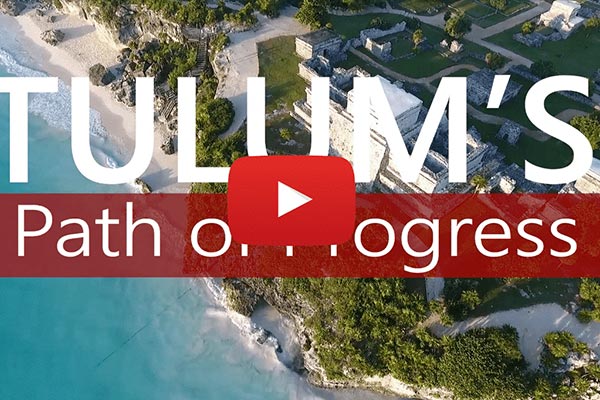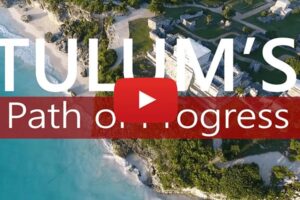 As Tulum grows, owning real estate that is rare, discreet, and exclusive sets us up beautifully for explosive rental demand and for rapid potential for gains. The high-end fashion set that love Tulum will want your condo, and so will the growing number of folks coming longer-term.
The 21 handpicked condos that Real Estate Trend Alert members can lock down from just $143,000 are ideal…
They're right in the heart of Tulum's newly emerging "Golden Mile."
This is where the smart money is going, betting big on Tulum's growth. It's an area that's becoming chic, super trendy. Many of the Riviera Maya's top developers are land banking here. The main avenue has a few potholes and much of the land is as yet untouched. Drive along and you'll see a lot of virgin jungle with the occasional flashy luxury condo building popping up.
It's already on its way to becoming the high-end commercial area of Tulum, and we can buy in a Grade A location at pricing that reflects RETA's group buying power.
RETA members can lock down a two-bed, two-bath condo from just $143,000.
I'm confident in figuring that these condos will be worth $199,000 three years after delivery.
And if you look at RETA's track record in Tulum, that figure starts looking conservative…
In October 2017, I brought RETA members the opportunity to buy in the Tao Tulum community from $154,500. Earlier this year I accepted an offer for $225,000 on the condo I bought as part of that deal. That $225,000 is probably a bit less than market price. That's fine. My personal philosophy is that I'll take any offer that is double the amount of cash invested.
As for premium condos, with that Tao Tulum deal RETA members could snap up those for just $230,556. This time last year a price list crossed my desk and a premium condo in Tao Tulum was listing for $449,000. That's $218,444 more.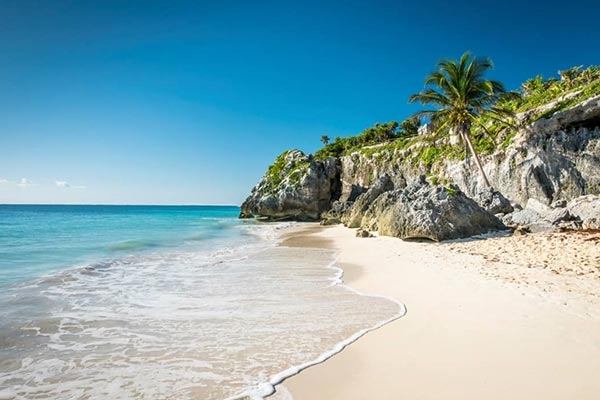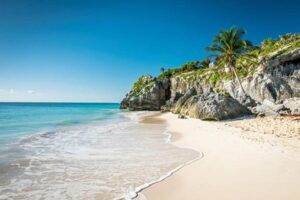 The next RETA deal was in May 2019 with Gran Tulum, a chance to own in the closest master-planned community to Tulum Beach from just $175,000. I reserved a premium condo at $214,600. I wanted something extra special with a big terrace and a view into lush foliage and the heart of the community…a truly stunning condo that will have the strongest appeal to the high-end market driving demand for rentals in Tulum.
Other projects set to become our neighbors are big names…great projects from the highest-end developers in the area. It looks like their two-bed pricing is set to start at more than 50% higher than our RETA-only price, per square foot.
Anyone buying from one of the other projects will likely get a studio for the same price as RETA members and I paid for a premium two-bed in Gran Tulum.
RETA's group buying power means we can lock in an incredible price from the get-go.
With our latest deal, RETA's screaming low members-only price started from $153,000. That's insane. That's $153,000 for a luxury two-bed, two-bath condo in Tulum's newly emerging "Golden Mile."
But I snagged us an additional $10,000 off the RETA-only price because the U.S. dollar has risen against the Mexican peso. We buy in dollars and the developer pays his construction costs in pesos. Since his costs have dropped, I've been able to use our group buying power and our track record to get the developer to pass on those savings to us…
So, RETA members can own from just $143,000…
And there's exclusive payment terms for RETA members too.