We don't want you to miss out on life-changing real estate deals…
Deals like two-bedroom condos in a verdant garden setting, just 50 steps from the closest, nicest beach to Panama City, for $137,000.
This get-in price is so outrageous, a member of Real Estate Trend Alert asked me if these were micro-condos (condos less than 300 square feet). He had only scanned my report on the deal and jumped to this conclusion.
But I can understand why this is inherently unbelievable. You could hardly build a condo for this price, let alone pay for the resort, the infrastructure, the developers margin, etc.
But, buried in the dense print on a new Panama tax code is the reason this is possible. And, thanks to Real Estate Trend Alert's group buying power, we made it happen…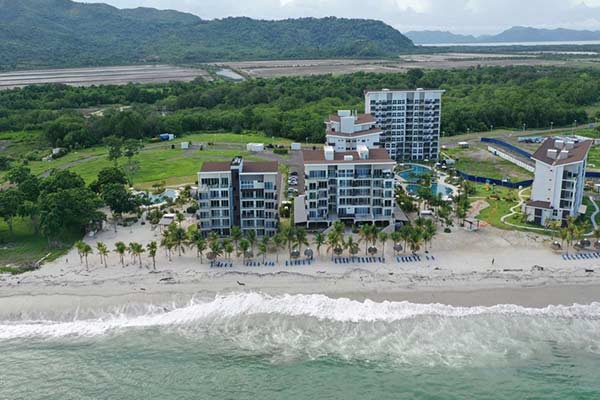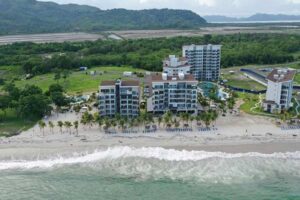 More about this deal in a minute. First the latest from the Emerald Isle:
It's good to be home…
My mandatory 14-day self-quarantine ended on Saturday, so over the weekend my family convened at my home for a Fathers' Day barbecue.
Everything seemed relatively normal—albeit some things were different. My parents brought their own cutlery and plates. There was no kissing, hugging, or hand shaking. And we tried to ensure that each household had their own area to serve themselves from.
The experts now say that the chance of contracting COVID-19 in Ireland (outside of a nursing home or meat plant) are about one in a million.
In truth, quite a few things are different. The pubs are still closed. Right across all activities there are contact tracing protocols in place. For example, I can't go to the driving range or play a few holes here without first booking a slot on the club's app and then announcing my presence in the pro shop. The idea is that if someone on the driving range had COVID they would be able to pull the info on everyone else who was there at the click of a button.
At busy times, there are lines outside some of the big grocery stores and other big box stores. I have had a lot of errands to run. But I haven't stood in line for more than three or four minutes. If there's a big line I just come back later.
Things are slowly getting better.
When I left Ireland last October, it was in the throes of a construction and economic boom. That's now stalled. But it's too early to tell what economy will emerge post-COVID.
Much of Ireland's booming multinational sector kept moving forward during the shutdown. Google, Apple, Microsoft, Facebook, all have a huge presence in Ireland, along with the majority of the major pharma players.
The domestic services economy has been supported by generous government programs that pretty much cover staff costs once they are kept on payroll. Like most of the rest of the developed world it remains to be seems what happens to this sector once the crutch is removed and the reality of operating in a social distancing environment has to be dealt with.
But hotels and restaurants are booked out for August. Few people here will travel overseas if they have to self-quarantine when they return, so "staycations" are hot in demand.
I'm optimistic for Ireland though. It's a small, open economy that heavily skews to growth sectors, tech, and pharma.
After all my visitors left on Sunday, my wife, Sayuri, and I took a drive along Cork's east coast. It's an area where rich productive farmland slopes down to a gentle coastline.
Ballycotton's rocky point and island isn't typical in this regard…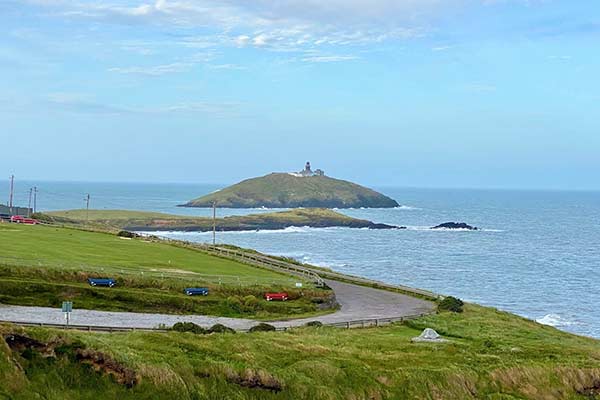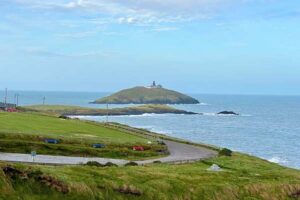 I'm excited about getting on the road in search of bargains off the beaten track. Next week I plan to scout the Ring of Beara. It's about as rural as Ireland gets. Full of rugged coastline, cliffs, wild sea, woodland paths. It's just as stunning as the Ring of Kerry farther north and far less tourist-heavy…at least in normal times.
But that's all ahead, and there's something far more exciting happening in the meantime…
Soon I will open our Panama deal to Real Estate Trend Alert members.
The spacious condos we can lock down are in a lushly landscaped setting complete with high-end amenities: gym, pool, spa…
And like I say, it's the most outrageous get-in price I've ever heard of for a deal this good. RETA members can buy from just $137,000…and that's fully turn-key…fully furnished…high-end luxury, and just a short stroll to the beach…
These condos for anyone else would be $197,000.
I recommend members spend a bit more and go for a premium condo from just $164,000. (Or just $159,000 for the first five to reserve.) The premium condo comes with even more space and comes with a lock-off layout. The condos at $137,000 aren't lock off.
The premium condos would cost anyone else $229,000…if they even knew about them.
Five years after delivery I figure these will be worth $300,000…and I'm being super conservative. That's a six-figure gain: $136,000.
How are we getting these so cheap?
We're taking advantage of "the great bailout," a huge drive by the Panamanian government to promote and develop tourism along the country's Pacific Riviera.
The Panamanian government is effectively footing the bill for a vast chunk of the construction in the form of tax credits, and we are getting a big fat slice of the pie. We are taking a huge discount, a savings of more than $60,000 (or $65,000 on the premium condos that I highly recommend).
Very few people know about this tax break, and not only did we find out about it at RETA, because of our group's buying power, the developer has agreed to pass the huge savings to us (and our group alone).
Connect with Ronan on Instagram  or Facebook
Get Your Free Real Estate Report Now
Sign up for our free daily Postcard e-letter and get a valuable free report on the The 5 Best Places to Buy Real Estate In 2023.
Related Articles
The 10 Best Places to Invest in Real Estate
An Outrageously Good RETA Deal…and The World's Largest Bank Goes to Panama
REVEALED: What Happens on a MOST…