Costa Rican cuisine may not be well-known outside its borders. But those who visit or live there soon develop a craving for certain dishes. With a reliance on fresh ingredients and savory seasonings, it's no wonder. There are nearly 1,000 miles of Pacific and Caribbean coastline, so seafood is a favorite. And the rich volcanic soil means that fruits and vegetables thrive, including tropical varieties like guanabana or chayote not found much outside the region.
The typical Costa Rican restaurant—inexpensive and frequented by locals and in-the-know expats—is called a soda. You'll find expensive dishes for $5 a plate. And it's ironic they're called sodas, because most people prefer fresh tropical fruit smoothies. Yes, you can find steakhouses, sushi restaurants, and more in Costa Rica, especially in tourist areas. But when you want home cooking…you go to your local soda.
Check out the photos below to see some typical dishes you might encounter there.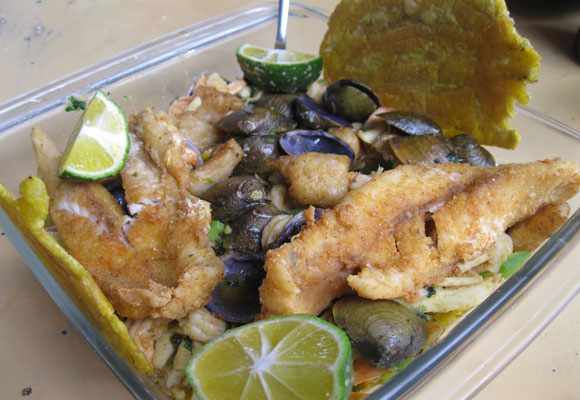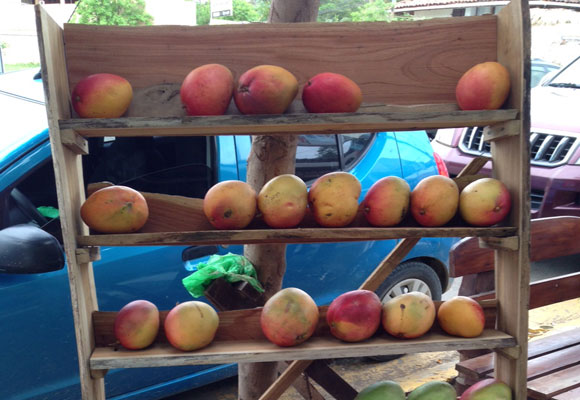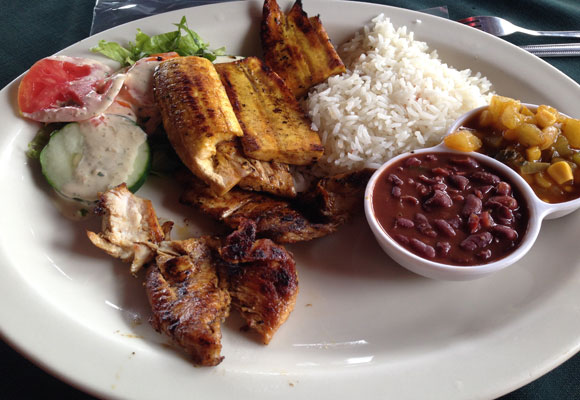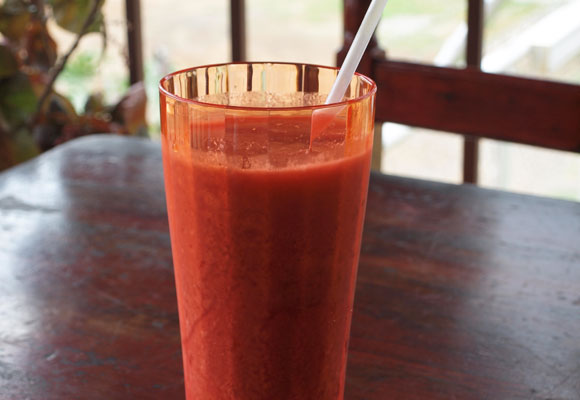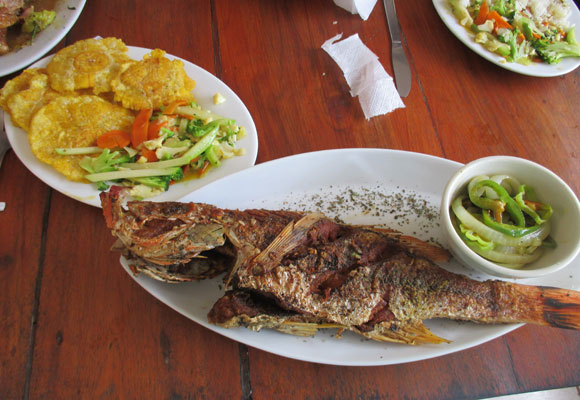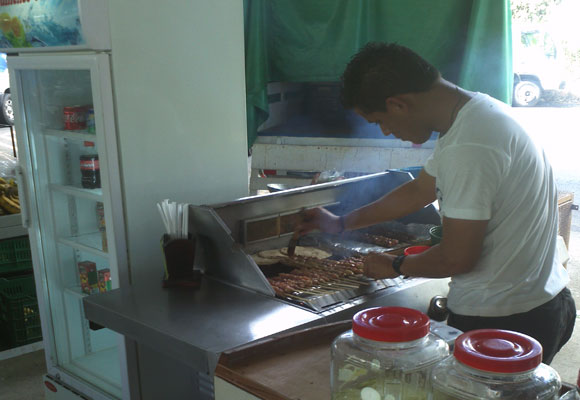 And this being Costa Rica, who could forget fresh tropical fruit. It's sold in farmers' market and grocery stores. But why not stop by the guy in your neighborhood set up on the sidewalk or from the back of his truck. Mangos like this go for $2 for a huge two-pound bag in season.
Get Your Free Costa Rica Report Here:
Learn more about Costa Rica and other countries in our daily postcard e-letter. Simply enter your email address below and we'll send you a FREE REPORT – Why Are Americans Still Flocking to Costa Rica.
This special guide covers real estate, retirement and more in Costa Rica and is yours free when you sign up for our IL postcards below.

Get Your Free Report Here