I'm bringing a hot new deal to Real Estate Trend Alert members.
In brief, RETA members have the chance to own one of 18 villas—each with a small pool—nestled close to "the Culinary Capital of Costa Rica."
This is an exclusive RETA deal. No one else gets this opportunity…
We're buying in a tropical paradise…a place where lush mountains meet a coastline hemmed with magnificent Pacific beaches.
And we're tapping into a critical shortage of rentals and a huge demand that could easily mean a yield of 13%.
But I'm getting ahead of myself…
Let me back up a little and explain why I'm so excited about this incredible RETA-only opportunity…
In fact, let me show you: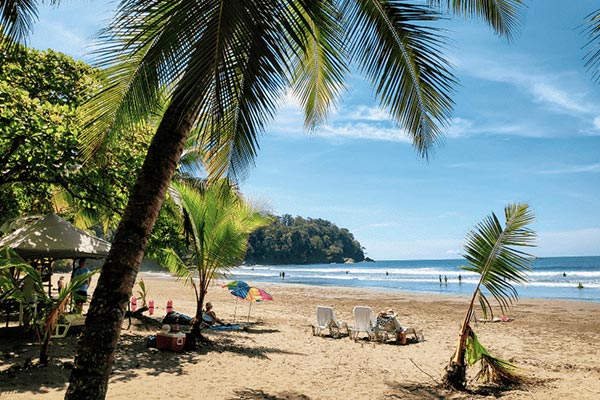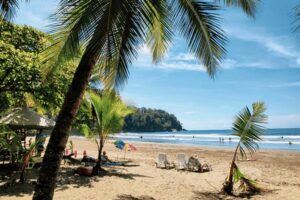 Costa Rica's Southern Zone is among my very favorite places to go…a modern-day Eden…a bountiful land of fruits, forests, and almost endless ocean views…
This is nature's land…
Hummingbirds by your pool, toucans on your porch…tapirs on the beach. Like I say, half of the region is protected national parks and reserves.
Tall mountains rise steeply from the Pacific Ocean, stretching across the horizon, engulfed in lush jungle and crisscrossed with idyllic walking trails.
The rich ocean waters are warm all year, home to whales, dolphins and turtles. The coastline is a long stretch of sandy beaches, natural, unspoiled, and uncrowded.
All this is why the Southern Zone is compared with Hawaii and Tahiti by some folks.
It's the quintessential escape. Boutique, high-end and low key. Fresh croissants and fine dining…an international expat scene…beach strolls, snorkeling, birdwatching…it's the most enchanting corner of Costa Rica…and Costa Rica is a country renowned globally as a beacon of peace and stability…a regular chart topper of the Global Happiness Index.
That's pretty appealing in today's turbulent world.
Except, if you want to stay in the Southern Zone, there's one problem…
Paradise is Short on Rentals
There is a critical shortage of rentals in the Southern Zone…
Time and time again, my research has shown short-term and longer-term rentals are in demand. That demand is growing stronger. And the right real estate can make a killing.
To give context, the biggest hotel here has around 30 rooms and charges as much as $600 a night in high season. You'll share your meals and sunset views in fine restaurants with well-heeled folks from the U.S., Canada and Europe. El Castillo boutique hotel, with only six rooms, close to Ojochal charges up to $549 a night. Close to the newly opened Tangara Plaza, the Boutique Hotel & Spa Tangara Azul charges around $90 a night and up for a room…if you can find availability.
But hotels don't even figure in the plans of many folks seeking to spend time in the Southern Zone.
People want to stay a few weeks…a couple of months. They want a house. The kind of rental where they can stay with family, a group of friends, or where they can spend some time working remotely.
They can go for a luxury home in the hills for $2,500 to $3,500 per week, but those are away from town and more expensive. Their only other option is the odd random, inexpensive, but very ordinary rental.
With the exclusive opportunity open to RETA members this week, we hit the sweet spot in the middle…we're buying in an incredible location and we can lock down our villas at killer RETA-only pricing.
The tropical villas members can lock down Thursday, March 4 at 1 p.m. ET are close to stuning Pacific beaches, and walking distance from the center of the small town of Ojochal.
Ojochal is in the heart of the Southern Zone. To the south, the Corcovado National Park is home to jaguars, squirrel monkeys, and endless opportunities for wildlife spotting. If you're lucky you'll see tapirs on the beach. To the north of our opportunity is Manuel Antonio, probably Costa Rica's most famous national park.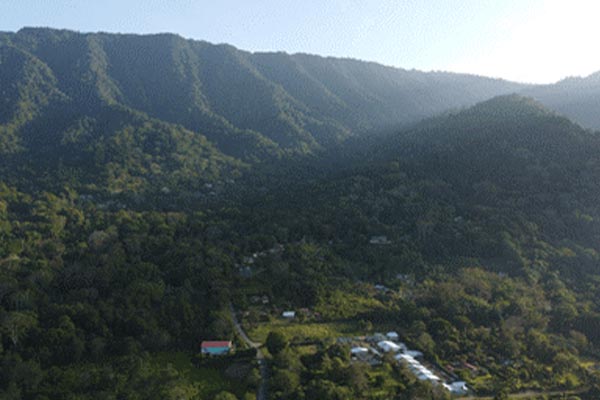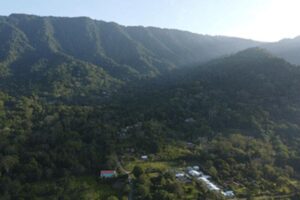 Vast stretches of pristine beaches hug the shoreline nearby. Some are within the Marino Ballena National Park and are perfect for long, undisturbed walks. On others, like Playa Ventanas, five minutes' drive from Ojochal, you can get ceviche, caldosas, or fresh coconut milk between swims.
In recent years, Ojochal has become one of Costa Rica's most celebrated culinary hubs. Restaurants here are run by a mix of locals and expats from around the world, each serving up their own tastes and traditions, from the revered French cuisine of Exotica to the locally-owned gem, Heliconia.
The villas that members can lock down on Thursday are a short way from everything a snowbirding expat or a European vacationer wants from the Southern Zone.
They are tropical architecture at its best. Lush landscaping brings the outdoors indoors. Each villa comes with a terrace and pool—a huge booster of rental income.
I expect members who own in this one-of-a-kind community will command a gross annual yield of up to 13%…
This deal has so much going for it…
The developer is the largest custom-home builder in Costa Rica, with workshops and hundreds of skilled craftsmen on site. They are experts in tropical design and quality finishes. Tropical hardwood is standard here.
Building communities like this is one—perfect for income-producing rentals—is next to impossible in this area. But…the developer has been here for decades—they know how to get things done.
These villas are close to the village of Ojochal, which has shops, dining, and more, as well as several beaches. Plus, it's surrounded by quiet countrywide and wildlife-filled rainforest. You get convenience but keep what makes Costa Rica so special. The perfect location for renters.
Like I say, right now, visitors who want a modern rental in this location are having a hard time. They can go for a luxury home in the hills for $2,500 to $3,500 per week, but those are away from town and more expensive. The inexpensive options in and around Ojochal are quite ordinary.
There are small hotels in this area, with rates running from $90 to $500 a night. But the people who will rent these villas aren't interested in hotels. They want comfort and convenience…for what are often extended stays.
Remember, this is a RETA-only deal. If you're already a RETA member, you'll have full access to this opportunity when it opens.
Just be sure to review my special report first to make sure you understand all the details.
Get Your Free Real Estate Report Now
Sign up for our free daily Postcard e-letter and get a valuable free report on the The 5 Best Places to Buy Real Estate In 2023.
Related Articles
Move-In-Ready Homes in Sicily from $84K
Riviera Maya Tops America's Most Searched Destinations For 2021
Finding Hidden Treasures in Roatan