They say it's always windy in Cabo over Semana Santa (Holy Week). And boy is that true…
From my terrace, the Pacific was a patchwork of white-capped waves. I sat watching for hours. No man-made noise…just the howling wind and roaring ocean.
Yesterday morning, the wind stopped. The ocean was a flat mirror of dark blue. The skies were clear. The early morning air was almost chilly. That's how we describe 64 F in Cabo. At home in Ireland, the temperature also hit 64 F, but in my WhatsApp groups they were calling it a heatwave. People fired up their barbecues. Kids jumped in plunge pools. It offered a hint of normality in the midst of lockdown.
My wife Sayuri and I had a virtual family Easter dinner. Given the time difference with Ireland, it was a brunch of dim sum, followed by smoked salmon and avocado.
Costco here is now so overstocked that food and products clogs the aisles. There are no lines. Cabo is empty. No vacationers. Few second-home owners. And, many of the people who work here have returned to their hometowns to wait out the crisis.
These are indeed strange times…
But, just a few days ago, in the midst of all the doom and gloom, I got an exciting text from a neighbor here in the Copala community in Quivira. Last week, his next-door neighbor sold their home for $675,000. Aside from some extra upgrades, it was an identical home type to the ones RETA members bought only a few years back. But our price was just $380,000. I bought one along with RETA members…so this was a particularly welcome piece of news.
That's the thing about our RETA deals. They don't just look good in the good times. Even in the mother of all crises, RETA members are sitting pretty. And we're now positioned to profit even more.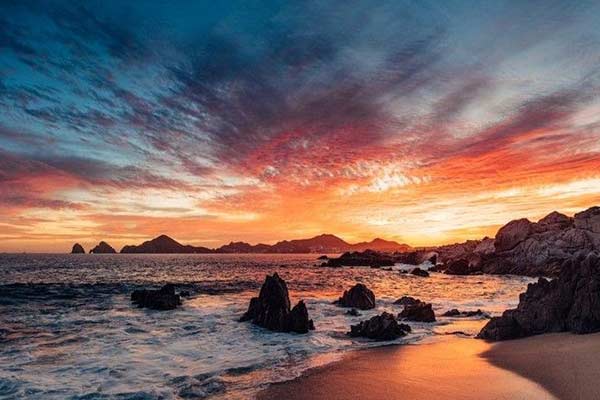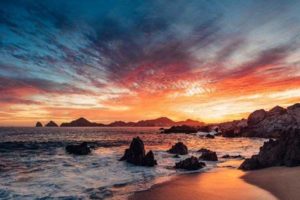 This month, RETA members had the opportunity to lock down true beachfront condos close to Panama City at an insanely low members-only price, with the potential of huge six-figure gains and a massive rental yield.If you're a RETA member, you'll already know that this crisis is shaping up to be the biggest buying opportunity of our lifetimes.
The Surfside deal in Playa Caracol on Panama's Riviera Pacifica came about, in part, thanks to this crisis. We took full advantage of a bailout for Panama's hoteliers and developers and straight away started with $65,700 back in our pockets.
Our RETA-only price in Surfside was from just $214,300. My prediction on gains: Easily $135,700 within five years. And I figure on a gross rental yield of 15.7% when the community's momentum is realized…and this is true beachfront.
Full-frontal ocean-view condos just steps from the sand in a stunning, amenity-rich community. Rare anywhere in the world, but totally unique at the RETA-only price.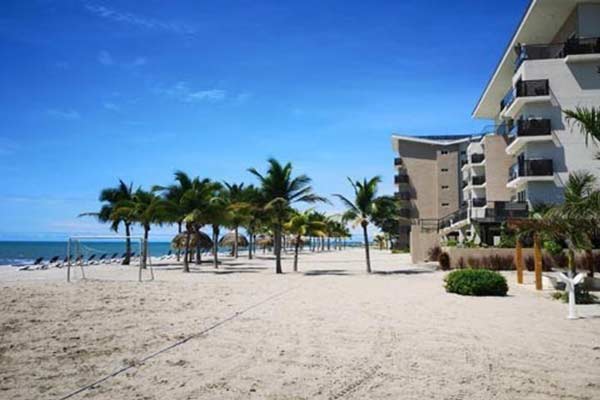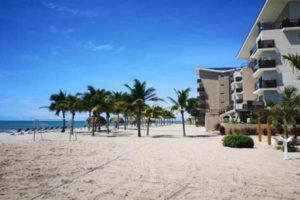 And thanks to the crisis, the deal just got even sweater…This week, RETA members will have a chance to snap up the remaining homes in the luxury Edena community in Tulum, on the Riviera Maya, with a RETA-only price from just $149,000.
So sweet, in fact, that I recently reserved a two-bed home at Edena myself.
In the coming days, members will be invited to take a spectacular virtual RETA-only trip to Tulum, and see the opportunity for themselves. I'll also be revealing the special perk I was able to negotiate because of this crisis.
There is just nothing like Edena. It's a community never seen before—spacious, detached homes in a pristine natural setting just minutes from Tulum town, close to the Gran Cenote. It's the perfect retreat in a luxury community dedicated to tranquility and laidback living.
Within a year of delivery, I expect the homes will be worth $76,000 more than the RETA-price (though our track record suggests I'm being very conservative). I'd figure on a rental yield of 13%.
Edena is the perfect deal for the new world that will emerge from this current crisis…
By the time these spacious homes are delivered in this best-in-class community, the juggernaut of tourism and development on the Riviera Maya should be full-tilt again.
The Riviera Maya was already drawing mobile professionals in big numbers, but with the entire world now discovering remote working for the first time ever, many more people will be dreaming of living in a Caribbean beach town like Tulum…with lower costs of living and better weather…and just a short drive to one of the world's best beaches…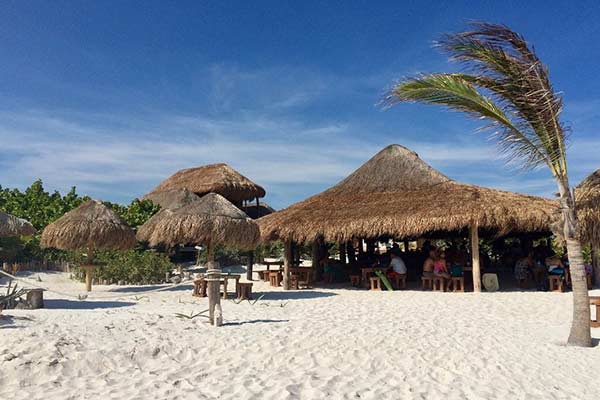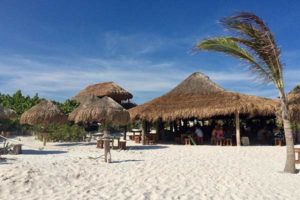 Members have also seen some incredible flash deals already this year, and as this crisis rolls on, we'll be seeing a lot more…
In Costa Rica, RETA members can get lots for $20,000 that retail for at least $40,000—locking in 100% gains from the outset.
In Medellín, Colombia, we can buy cheap in a place with big upside potential because its currency is depressed and motivated sellers have to drop their prices to attract buyers.
We can buy fabulous Medellín apartments from $80 per square foot.
Over the weekend, I told RETA members about a three-bedroom apartment in the city's most upscale neighborhood listing for $178,392—I'd offer $135,000.
This is a stylish 1,800-square-foot apartment that looks like it's straight out of a glossy magazine. A few months ago, around Christmas, the price was $221,875. A lot has changed in the short term, but the long-term trajectory for Medellín is as strong as ever, and that's why this deal is so compelling.
Fear is everywhere…and for that very reason, we're seeing some incredible deals. More and more developers are offering huge discounts just to be able to get their deals in front of RETA members. This puts us in a great position. Our negotiating power has never been stronger. Now, more than ever, we only want to buy from the best-in-class developers.
My short-list of deals for 2020 is getting longer and longer each week. Here is just a taste of what's coming down the pipeline in the months ahead:
In Colombia, I am looking at Caribbean beachfront land, west of Santa Marta in northern Colombia. RETA members could have a chance to lock down lots just steps from pristine white sands for $30,000.
Close to the colonial gem of Mérida, on Mexico's Yucatán peninsula, I'm negotiating a deal for condos with a marina/beach view for under $200,000 where we can lock in super-strong capital appreciation.
In Cabo, I've been working on something big for 18 months. A developer I've known for a decade is planning a stunning community with incredible views of Cabo and the Sea of Cortez. Right now, the developer is dealing with the complex permitting he needs. But he's getting close. Deals this good are hard to find around Cabo…and RETA's track record speaks to the amazing gains we can lock in with the right one.
On the Riviera Maya, I have an exciting new deal that I believe will continue RETA's incredible run there…
In Europe, we can expect to see some incredible deals in Italy, Portugal, and Spain. I figure we'll see values drop by 30% in blue chip destinations like Venice and Florence. Off the beaten track, we'll see historic homes on the market for mouth-watering prices. I'm talking €30,000 or even less.
Like I say, it's going to be an exceptional year for Real Estate Trend Alert.
And it's only just begun…
Wishing you good real estate investing!
Get Your Free Real Estate Report Now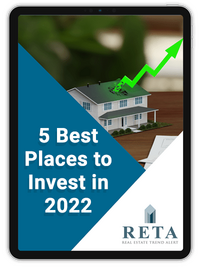 Sign up for our free daily Postcard e-letter and get a valuable free report on the The 5 Best Places to Buy Real Estate In 2022.
Related Articles
The 10 Best Places to Invest in Real Estate
20,000 Chinese Tourists and a Missing President…
La Dolce Vita is About to Get a Lot Cheaper…