My friend and I visited Fiji in November 2015, taking in the sights and sounds of the Suncoast, meeting wonderful people, going on adventures…and taking pictures.
I'd bought an underwater camera, specifically for this trip. Known as the "soft coral capitol of the world," I had every intention of capturing photos of Fiji's underwater splendor. Especially since I'd heard divers from all over the world come to witness it.
I must have taken 300 pictures of rainbow-colored coral, sea creatures, and brilliant blue starfish the afternoon we went snorkeling. I was positive I'd have some amazing shots to edit, upload, and sell as stock once I got home.
And I did. The photos were immediately making money across the board on every site I'd submitted them to.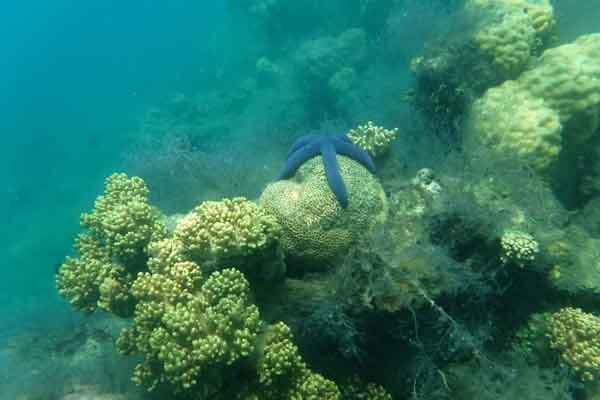 But when Cyclone Winston passed over Fiji the following February my photo sales increased dramatically. It could have sold to bloggers posting about Winston, or to news stories documenting damage to the coral reefs. Maybe people who just loved the sight of blue starfish decided to buy it for their web page.
From my experience, stock photography can often be an emotional sell, if it's an image that pulls on the heartstrings. I think, in this case, that's exactly what it was.
Photographic Gold in Rural Ireland
I never realized how popular cemeteries and graveyards are. People from all walks of life are interested in the old, weathered stones, their symbolism, and the history of the people interred there. No matter where my travels take me, I try to make certain there's time set aside to visit at least one historic cemetery.
This is a picture I took on a misty drive through the Irish countryside, on our way to visit The Cliffs of Moher.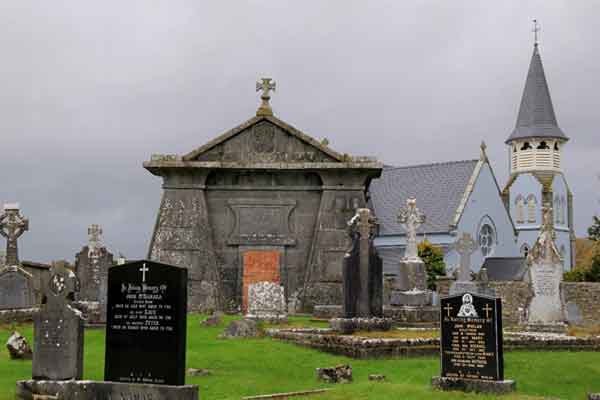 The car made its way over the crest of the hill and there it was, an abandoned cemetery, out in the middle of nowhere. We'd never seen anything like it. Moss-covered tombs showed their seasoned age. Most of the stones were impossible to read. The grass was a shade of verdant green I'd never seen before stretching as far as the eye could see. And the skies overhead were a dull, muddy-gray, which lent an air of moodiness to each image I captured.
When I returned to the States, I chose the very best ones to edit and upload to stock. This one has done exceptionally well for me. Again, I think it sells an emotion: maybe loss…maybe longing…maybe someone missing the Emerald Isle.
Catching a glimpse of the Eiffel Tower
I'd never been to Paris before. And I'd only seen pictures of the Eiffel Tower in magazines and books.
I was in the city to celebrate what would have been my late mother's birthday. I was a bit melancholy, not really thinking much about stock photography at the time. But, it was springtime in France after all. And I'd just caught sight of the historic structure. It was framed by the heavy branches of a cherry tree in full-bloom; a dazzling color of fragrant pink buds. I was speechless.
This is an image of the Eiffel Tower that sells really well. I think because it is different. It shows the season, adds some color to the elaborate metal frame of the structure, and I took it from an angle you might not have seen before.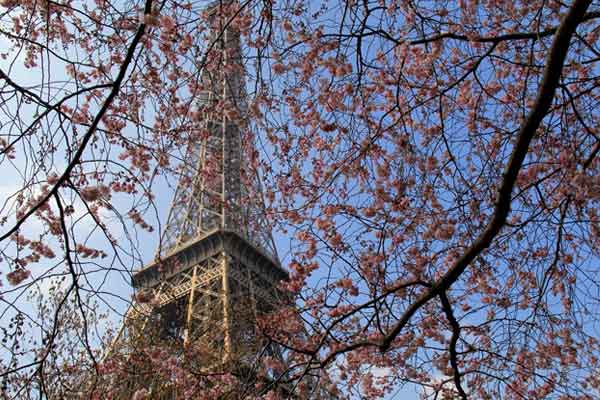 All three images are timeless. Which means they can sell to more than one buyer, for more than one purpose, and won't ever become dated. Between these three shots alone I've made nearly $900.
The beauty of stock photography is that I can capture a moment wherever I travel. Once they're uploaded, my photos keep on selling, long after I've moved on to other projects and other images.
I can pay a bill, invest in more camera equipment, or buy my next ticket to another bucket-list vacation. No one ever wonders why I love selling stock photography, that's for sure.
Need a Way to Fund a New, Better Life?

Join our Fund Your Life Daily e-letter today, and you'll hear from us five times a week, telling you about ways to earn income that lets you live anywhere, travel anytime… and give you the funds to make your dreams of a better life real. We'll also send you your FREE report Fund A New, Better Life With These 6 Portable Careers.
Related Articles
The Irish: The Warmest People in the World 
Live in France and Enjoy the Best of "Old World" Living