"You can learn to scuba dive," my friend said. "You can learn to repair diesel engines. You can learn to do your own taxes. People will teach you how to do just about anything… but nobody teaches you how to retire."
My friend was an attendee at our last Fast Track Your Retirement Overseas Conference in Las Vegas. We'd just spent two-and-a-half days doing pretty much what he was talking about…teaching people what they needed to know about retiring in some of the most beautiful and affordable places on the planet.
"That's what's so impressive about this conference," my friend said. "It comes about as close as it gets to a 'how to retire' course."
I had never thought of International Living seminars and conferences like that, but what my friend said made sense. It occurred to me that our Las Vegas event was essentially a two-and-a-half day course on the personal, financial, and cultural considerations of retiring abroad, presented by people who are either doing it themselves or have the knowledge, skills, and expertise to help other people do it.
It is, as my friend suggested, a crash course on how to retire in a particular way… a more affordable, more adventurous, more interesting way than the run-of-the-mill retirement scenario.
Since that last Las Vegas conference, my wife, Suzan Haskins, and I have written a guide to retiring overseas on a budget. And if our guide is the textbook for retiring abroad, the International Living conferences and seminars are the actual courses. Nobody gets a diploma or a certificate of achievement for completing a Fast Track Your Retirement Overseas Conference. But many people, like my friend in Las Vegas last year, feel that they've graduated somehow.
If nothing else, they've graduated into a new way to see the world and their options for retiring in it. They've achieved something… they've done their retirement homework. They're more educated about the important decisions that will affect the rest of their lives. They've learned a thing or two.
At International Living, we feel pretty good about providing that information and that learning experience at our conferences. Of course, a little education can be a dangerous thing, which is why we try to err at our events on the side of too much information. A common attendee complaint (if you can really call it a complaint) is that we overload them with new ideas, resources, contacts, and options. But in this case, with something as important as a successful retirement in the balance, too much information is almost never a bad thing.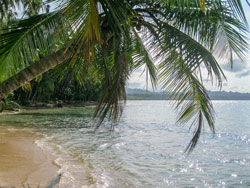 And besides, nobody wants to take a course where they're only exposed to things they already know or could have learned by themselves. That's not the point. The point is going somewhere special to acquire specialized knowledge on an important subject from the people most qualified to impart that knowledge.
That's what International Living events are all about.
We don't call them courses, and we don't hold them in classrooms, and we don't think of our presenters and experts and experienced expat retiree presenters as teachers.
But there aren't many places I know of where you can actually acquire the knowledge, resources, and contacts necessary to successfully retire abroad. In that sense, my friend in Las Vegas last year was right.
It really was about as close to a "How To Retire" course as you can get.
Free Report:
Learn more about the best places to retire in our daily postcard e-letter.
Simply enter your email address below to sign up for our free daily postcards and we'll also send you a FREE report on The World's Top Ten Retirement Havens.
Get Your Free Report Here