Recently, I brought Real Estate Trend Alert members the opportunity to own stunning condos in one of the most sought-after locations on Spain's Costa del Sol.
Thanks to a bungled fire sale by a Spanish bank and a COVID-kicker to boot, we can lock them down at a 50% discount.
Condos that were €325,000 are now ours for €164,000. And we can own penthouses that were €665,000 for just €350,000.
These condos will be snapped up at speed.
My contact on the ground tells me there's been a lot of folks sniffing around this killer deal.
Hell, even Warren Buffet is entering the Costa del Sol market. Just this month his multinational conglomerate, Berkshire Hathaway, purchased a real estate agency in Marbella.
But that doesn't matter to us. The deal that's on the table right now is ours for the taking.
The location of these condos is amazing. They're just a mile from the beach, and right opposite one of Europe's most prestigious and luxurious golf resorts, the Finca Cortesin.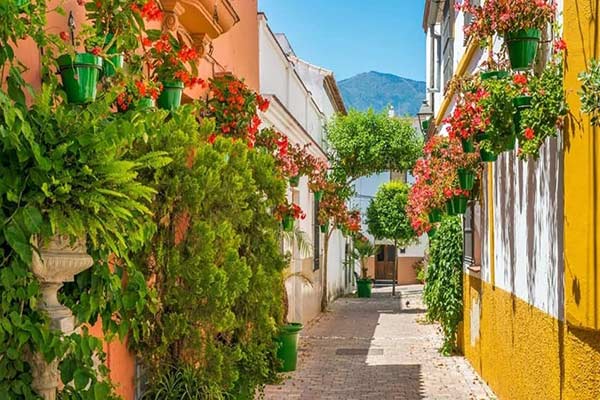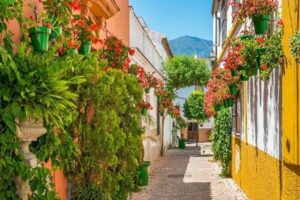 The condos RETA members can lock down for €164,000 are just 15 minutes from the town of Estepona, where money has been ploughed into developing one of the prettiest places on the Costa del Sol.
The thing about the Costa del Sol is that during the boom years, huge condo blocks and pricey vacation homes sprang up. In the towns and cities close to Malaga airport, less-than-attractive high-rises sprang up. These catered to tourists who wanted nothing more than a beach vacation without ever experiencing local culture.
On the other end of the scale, glitzy upmarket towns like Marbella have suffered from overdevelopment of a different kind, as the world's millionaires vie to outdo each other's mega-mansions. The stretch of coast between Marbella and Puerto Banús, known as The Golden Mile, has become maxed out with posh restaurants, private clubs, and the homes of the super-rich.
Vacationers with money have drifted away from the tourist hordes, to more spacious surroundings farther down the coast.
That's where RETA members have this opportunity…
Dubbed "The New Golden Mile," the stretch of coast toward Estepona is where you'll find the condos members can buy from just €164,000 ($193,337). It's an area that attracts both tourists and wealthy foreign residents, but it's managed to retain its old Andalusian charm.
From the condos we can own, the beach is just down the road, less than five minutes in a car, where you can have fresh seafood at La Sal overlooking the ocean.
Ramble into Estepona, just 15 minutes away, and you can enjoy cafés and restaurants that spill out onto beautiful old town streets, get lost down narrow cobbled alleyways, or take a leisurely stroll along the palm-lined promenade next to the Playa de la Rada beach.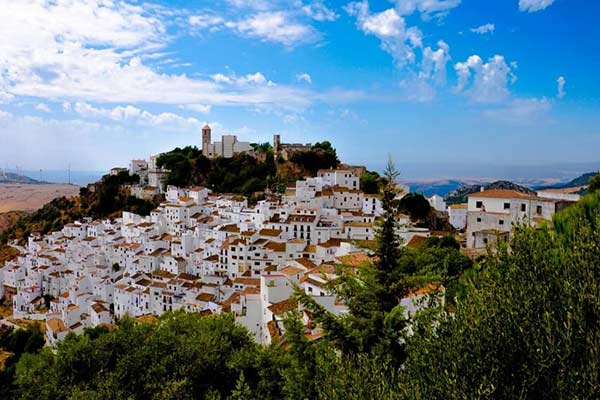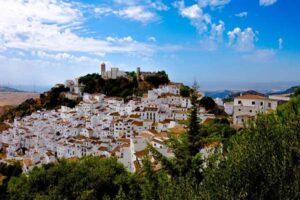 Opposite our opportunity is the Finca Cortesin, Travel + Leisure's number 11 of the top hotels in the world. This is what tops off this opportunity for me. I'm an avid golfer. I've played in some of the best courses in the world, and I put the course at Finca Cortesin in my list of top courses.
It also bodes very well for our income play.
Peak season in the Costa del Sol for vacationing beach-goers is June to September. But the golf rental market adds an extra shoulder season. Unlike the beach vacationer crowd, golfers are more than happy to come in March when the sunshine is warm but it's not quite yet beach weather.
Golfers are also willing to pay a premium to stay near a good course. Many travel in groups, so they will split the cost between a friend or two. To stay near a course like the one at Finca Cortesin, most won't blink at a premium price.
And when big tournaments like the European Golf Tour come to Finca Cortesin, you can expect a bonanza week.
I figure on a potential gross annual income of €28,100 taking short-term rentals on the condo members can own for €164,000. That's based on an occupancy of 52%. Expect that it will take three years to build up to this level. That's the point where repeat visitors and referrals starts kicking in. The Costa del Sol is a market that does particularly well from repeat renters.
And I figure you could rent the penthouses for €2,500 to €3,000 a week.
Each apartment comes with fitted kitchen, granite countertops, and Siemens appliances. There's fully installed air conditioning too. Around 60% of properties have two parking spaces and a store room, the rest have one parking space.
Here's one of the photos my contact sent me…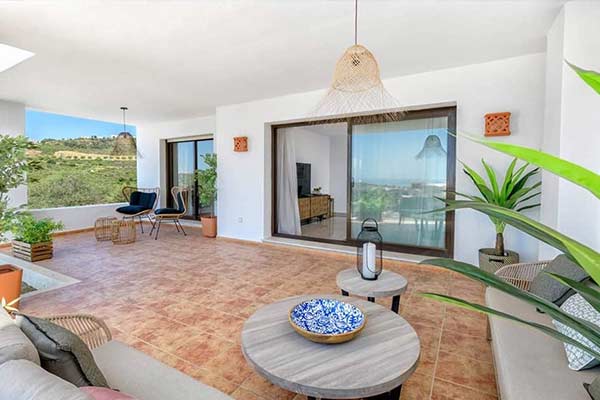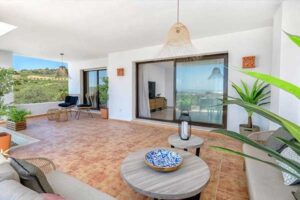 I figure the condos RETA members can buy for €164,000 will be worth €265,000 within three years.
Members can buy for less than the cost of construction. On the Costa del Sol typical costs of construction are €1,600 per square meter. We can buy for €1,426 a square meter and that doesn't even account for the cost of the land, the architect, the swimming pools, the permitting…
Then there's financing…
Money has never been so cheap, and we can use that to our advantage. With a Spanish bank you can finance up to 70% of the purchase price at a rate from 1.65% to 2.35%…fixed. Variable rate mortgages are available from 2.1% to 3.25%. Say you get a 20-year fixed-rate mortgage at 2% on those €164,000 apartments and borrow 70%….your monthly repayments would be a mere €508.75 (That's $599.)
Like I say, these condos will go fast…
I explain to members how to act on this deal in the newest issue of RETA.
Get Your Free Real Estate Report Now
Sign up for our free daily Postcard e-letter and get a valuable free report on the The 5 Best Places to Buy Real Estate In 2023.
Related Articles
The 10 Best Places to Invest in Real Estate
50% Discount on Spain's Costa del Sol
Your Questions About RETA Answered