A common saying among real estate investors is "You make your money when you buy, not when you sell."
This doesn't mean that you won't see a nice chunk of cash when you sell. That, of course, is the end goal. But the point is, if you buy into the right deal at the very beginning, those profits are locked in from day one.
That's what Real Estate Trend Alert members will be doing today at 1 p.m. ET when our Santamar opportunity in Akumal on the Riviera Maya opens.
We're locking-in two-bedroom condos, in a high-end community, just steps from the beach for an unheard-of low price from just $174,800.
By getting in on this deal at RETA-only pricing, we're locking-in significant gains from day one…from the moment we buy.
That's because the retail price that the general public sees on these condos is significantly higher than our price. For example, the developer's retail launch included a penthouse listed for $125,200 more than RETA pricing. That's an immediate paper gain for members.
Along with fellow members, I'm already sitting on big paper gains in Santamar. I bought my two-bed condo when we had our first shot to buy last October.
I thought our chance had passed. But the crisis came and the developer hit a temporary wall with his retail sales….which gives us one more shot at this at RETA-only terms and pricing…
The difference now is that we've already seen the retail pricing…the paper gains are immediate…creating a clear-cut opportunity to "make your money when you buy."
I had figured on the condos RETA members can lock down for $174,800 being worth $260,000 within five years. But the developer's retail launch in February makes my prediction look conservative.
Every deal RETA has had on the Riviera Maya has seen rapid and spectacular capital appreciation. For instance, in October 2017, members of my group could buy premium condos in the luxurious community of Tao Tulum on the Riviera Maya. In June 2019, a price list crossed my desk and a premium condo in Tao Tulum that members could buy in 2017 for $230,556, was listed for $449,000. On another deal, a member of my group bought near Akumal in Tao Residences in June 2011 for $359,000. They sold in 2013 for $480,000 and banked gains of $121,000.
Everything about our Santamar deal stacks up, putting us on a similar profit trajectory. It ticks all the boxes…a real and rare asset, a place we can hang our hats, and a condo with enormous income potential.
The Riviera Maya is Mexico's biggest tourist magnet, attracting 60% of all visitors. Last year, Cancún airport saw a record 25.5 million passengers. They come because this incredible 80-mile stretch of Caribbean paradise offers everything to every sort of vacationer…families, solo travelers, beach bums, nature lovers, foodies, history buffs, art and culture lovers…
Akumal is centrally located on the Riviera Maya, about halfway between Playa del Carmen and Tulum—perfect for taking advantage of all this coast has to offer.
But there's a critical lack of affordable, short-term rentals available. Akumal's coast was locked down years ago by all-inclusive resorts and millionaires who built their oceanfront villas—to rent one of them would set you back $4,000 to $6,000 a week.
But what RETA members can lock down in Santamar hits the sweet spot. A lush, low-density community with access to the beach…that they can rent for an affordable price.
Even if we just get 150 nights of the year renting at an average rate of $150 a night—which again, is me being conservative—we'll be in line for a gross annual income of $22,500. That's 12.8% gross, and I see potential here for more.
Like I said, I didn't expect we would get another bite of the cherry at Santamar, but thanks to the crisis we have a buying moment…a pause in the mammoth growth trajectory of the Riviera Maya that we can turn to our advantage.
Today, at 1 p.m. ET, I'll be taking RETA members on virtual Members-Only Scouting Trip. It's a chance to find out a lot more about what Akumal and Santamar offer.
But to give you a little taste now, he's a short clip…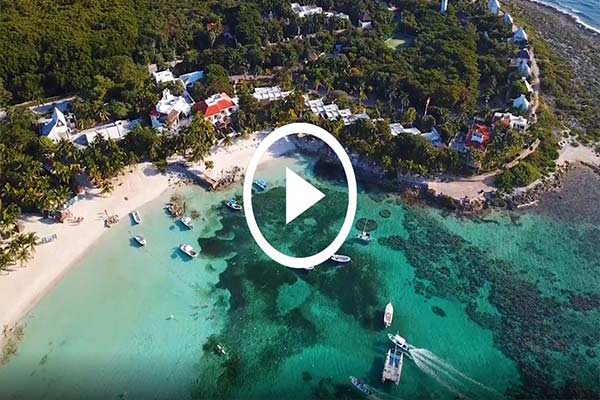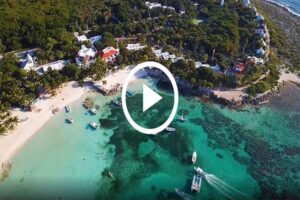 Wishing you good real estate investing!
Connect with Ronan on Instagram  or Facebook
Get Your Free Real Estate Report Now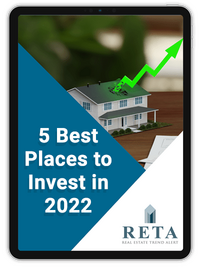 Sign up for our free daily Postcard e-letter and get a valuable free report on the The 5 Best Places to Buy Real Estate In 2022.
Related Articles
The 10 Best Places to Invest in Real Estate
A Caribbean Paradise for Nature Lovers
A Killer RETA Deal…an Italian Bailout…and a French home for $100K