When her cruise ship makes a Caribbean port call, Geri Soulliere typically begins her time ashore by taking a gentle stroll through the local town, stopping along the way at one of her favorite oceanside restaurants for a leisurely brunch.
Next, she walks over to the many luxury shops lining the port's entrance to check in with affiliate store managers and assist guests with their high-end purchases. Later in the day, she'll often take a dip in the crystal-clear Caribbean waters, or perhaps check out the local port performances, before re-boarding the ship that she calls home.
Geri is like any other guest aboard the luxury cruise line she works with, except in one special regard. Despite being dressed like a regular guest, and enjoying the amenities of the cruise ship like anyone else on board, she's being paid well for her time there.
Geri is an onboard port and shopping guide, now on her third contract. What this means is that she aids guests with their shopping needs while enjoying the cruise. She provides sales assistance and guidance to ensure the passengers make the most of their shore-side shopping experience.
Before the cruise ship arrives in any new destination, Geri will advise guests on what to shop for and where to go while in port. She then checks in with shore-side merchants and managers to be sure that guests are receiving the best service possible. She also hosts an onboard shopping TV channel, and gives live talks and seminars.
The grandmother of seven loves her cruise position, not only because she gets to explore the world and make friends with fellow travelers, but because it suits her retirement lifestyle.
"It's a rigorous job but a glamorous job at the same time," she says. "It's a great position if you have flexibility in your schedule. The main attraction for me about this is being able to take long periods of time off in between contracts. I took two-and-a-half months off after my last contract and did whatever I wanted to do during that time. For my next leave, I will be taking my eldest daughter to Southeast Asia and I might even hop a plane to New Zealand afterwards."
Geri also says that she gets to be her own boss. "It is completely up to me as to when I book a shopping event or how many I book during a cruise. It's like running my own business on board the ship. I even hire my own additional team members for administrative and marketing assistance. Shopping guides work independently. However, we do report to an onboard revenue and marketing manager as well as a shore-side director."
Not only does Geri have the freedom to make the role her own, she also gets to use the cruise amenities just like any other passenger.
"For the most part I have full run of the ship. I can go to any of the onboard restaurants, bars, or shows. If a guest wants me to have dinner with them, no problem I can do that. I also get to wear my own clothes all the time, which means no uniforms. Finally, I get my own cabin, which can be a bit small but it's mine, and the rest of the amazing ship is my house."
Port and shopping guides can make $40,000 to $50,000 a year. While people who have been doing it for a while can make $100,000 or more. Because salary depends on shopping presentations and affiliated sales, it very much depends on how much effort you want to put into the role.
Prior to being hired as a port and shopping guide, Geri had some experience in public speaking, training, and presenting. However, she says that it's not essential when applying.
"That type of experience helps, but it is certainly not required. The main aspect of the role is getting to know the brands and products that you will be representing. It is also very important to develop relationships with brand managers and to learn how to become a good educator and negotiator for your onboard guests."
Because the role requires a broad set of skills but doesn't require formal experience, it is ideal for people of retirement age, who have a lifetime of mixed skills to draw from, as well as the flexibility to make the most of short-term contracts.
Need a Way to Fund a New, Better Life?

Join our Savvy Retiree Daily e-letter today and you'll hear from us daily, telling you about ways you can gain the freedom to live where you want, travel when you like and create a life you love. We'll also send you a FREE Report Fund A New, Better Life With These 6 Portable Careers...
Related Articles
Cruise Your Way to a New Life Overseas
The Affordable Way to Travel by Ocean Cruise
5 Best Caribbean Islands to Live On… and 2 to Avoid
---
You know more Spanish words than you think you do! And we guarantee you can be carrying on conversations...in Spanish...in just 20 Minutes. Special summit 'Speak Spanish in 20 Minutes' is now live!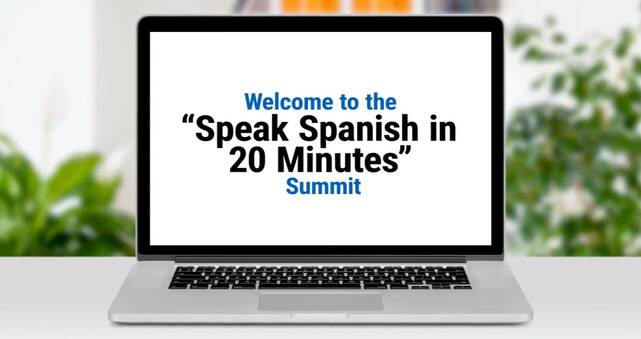 ---