When Sheelagh Richards' husband, John, took an early retirement in 2004, she decided to do the same. Spending her career in health and social care, she was ready for something new. "I was working crazy hours," she says. "After 36 years non-stop, I also decided to retire early. With no children or parents to care for, we were free agents."
Inveterate travelers, Sheelagh and John visited nearly 40 countries around the world, mainly in the east for winter sunshine. Finally, they decided to settle in Costa Rica and fell in love with the beauty and diversity of the country.
They particularly liked San Isidro de El General in southern Costa Rica, as it is an accessible and reasonably sized community away from the congestion of the more populated Costa Rican Central Valley, with easy access to mountains and the beach, and an ideal climate. They visited in 2005, saw a seven-acre property they liked, put an offer in, and had it accepted.
They knew when they bought the property they wanted to live among Costa Ricans, in a real village community and not in an expat enclave in a big city. "We have wonderful neighbors, have made lots of tico friends, and feel we are part of a community," says Sheelagh.
Not ones to lounge around for too long, after Sheelagh and Richard got settled, they started thinking about what they could do to keep themselves active. "Unless you really want to opt out and mimic the sloths, you must be prepared to look for or develop activities that will help you enjoy a fulfilling and satisfying life in Costa Rica," says Sheelagh. "So, this is how the idea to start a small B&B came about."
Being situated on one of the many bucolic hillsides of Costa Rica, with an unparalleled view of the Mount Chirripó and the rushing Chirripó River, they figured other travelers would enjoy the area as much as they did. With spare accommodation in their home, it seemed logical to set up a small B&B
Their B&B, Casa de Los Celtas, gives them the pleasure of meeting many interesting people from all over the world who come to stay with them.
Sheelagh spent her teenage years living in a hotel and therefore knew a bit about the hospitality industry. As her own boss, she can decide when she wants to take guests. She fits reservations around other priorities such as her duties as president of the Perez Zeledon International Women's Club and her passion for collecting and growing orchids. John does his share of the gardening because he enjoys it. He also takes solo bicycle rides around the beautiful countryside.
Sheelagh says that the cost of living in Costa Rica is a great deal cheaper than it was back home. "I appreciate that labor costs are low. It means I can employ a housekeeper and gardener," she says.
Sheelagh's advice for anyone thinking of moving to Costa Rica is simple. "Come with an open mind and accept that it is not like 'back home.' The ticos are beautiful laidback people but get used to the flip side of that: few things happen quickly. Learn to enjoy every little achievement as a success and triumph."
Sheelagh and John are living a happy, purposeful life running their small B&B, keeping their minds and bodies active, doing what they love.
Need a Way to Fund a New, Better Life?

Join our Savvy Retiree Daily e-letter today and you'll hear from us daily, telling you about ways you can gain the freedom to live where you want, travel when you like and create a life you love. We'll also send you a FREE Report Fund A New, Better Life With These 6 Portable Careers...
Related Articles
Tap Into The Growing Wellness Economy In Costa Rica
Opening A Tiki Bar On Costa Rica's Gold Coast
You Can Live For $1,000 A Month On Costa Rica's Gold Coast
---
You know more Spanish words than you think you do! And we guarantee you can be carrying on conversations...in Spanish...in just 20 Minutes. Reserve your spot now for our FREE webinar.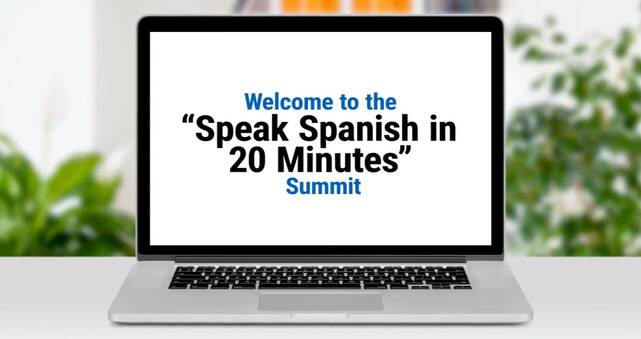 ---