I've been writing to you about how to survive this vicious economic downturn and thrive when the economy rebounds.
Naturally, I've been encouraging you to buy real estate. I believe it is the best asset to hold in times of crisis. I especially like land because people need food and shelter before anything else. Land can be farmed and land can be built on. So, investing in the right land will always have some value, and will always be in demand…
But where can you find the "right land"?
First, I want land that protects my wealth from further catastrophe in my home country. That means looking for opportunity overseas.
I mostly look to emerging markets (Mexico, Panama, Brazil, etc.) because they are not built on leverage and debt like more developed markets (e.g. U.S., Canada, UK), giving them stronger capacity to withstand economic shocks.
While I understand coronavirus and the economic devastation it has triggered is a global problem, how countries react and recover from it will be very different.
One country I have a very close eye on is Costa Rica. You might think that's absolutely crazy because the country is about to go into lockdown for a month, which will crush its tourist sector. But hear me out…
I believe the pain will be temporary, followed by a very speedy recovery. In one sector, at least…
I'll explain my thinking to you shortly, first let's look closer at Costa Rica and the specific investment opportunity I've discovered there…
"Costa Rica: it's only natural"
Costa Rica is the original eco-paradise.
A land of stunning beaches, verdant jungles, cloud forests, rushing rivers and pure, tumbling streams…
With a vast Pacific coastline to the west, matched by a Caribbean coastline to the east.
Wildlife is abundant and colorful…marine life is rich…
But it took until the mid-1980s for the Costa Rican Tourism Board to finally realized their country's natural beauty was also a goldmine. That's when they began promoting Costa Rica to the world with their "Costa Rica: it's only natural" campaign.
Now, tourism accounts for 8.2% of Costa Rica's GDP and 9% of its jobs.
3.14 million international tourists arrived last year, and spent billions of dollars.
I was predicting Costa Rica would see even more tourists and even more spending in 2020. But, because of the coronavirus, that's probably not the case anymore…
However, it does create an incredible opportunity for us to lock down some serious real estate deals.
In addition to being a natural paradise, Costa Rica is democratic and stable, with an emphasis on protecting the environment and personal freedoms.
It abolished its army in 1949, and reallocated its military budget to be spent on education and healthcare. The average life expectancy there is better than the U.S.
That's why so many people who come to Costa Rica for vacation end up falling in love with the place and buying a home there. But this demand is pushing real estate prices higher…fast.
In some parts of Costa Rica, prices are already more expensive than what you might pay at home…
For example, it can cost as much as $799,000 for a half-acre lot in Costa Rica's popular North Pacific region.
I found a villa in Jacó for $449,000 …
And a condo in Manuel Antonio for $499,000 …
The simple reason for these high prices is that historically Jacó, Manuel Antonio, and similar destinations have been easy to get to from the international airport in the country's capital, San José.
But now, an extension of the modern Route 34 highway has opened up more of the country to tourists, in places where real estate is still affordable.
I'm predicting, in the long run, real estate won't stay affordable because as tourists explore further, more people will start buying land, condos, and villas—and push prices higher.
But because of travel restrictions, there's going to be a temporary pause in rising real estate prices. That means, you still have a chance to buy at an affordable price in Costa Rica. And thanks to a special deal I've negotiated, you can buy at half the price regular folks are paying.
In fact, you can buy a lot there from as little as $20,000…
Costa Rica's Untouched Eden…
The opportunity I've discovered is in a little coastal town in Costa Rica's southern Pacific. It's past the popular tourist towns of Dominical and Uvita…
When I first came to Costa Rica in 2006, the journey from the airport in San José took eight hours plus to get to this town.
Today, with the extension of coastal Route 34, the same journey is only three hours.
But the town's past inaccessibility has meant it's stayed largely off-the-radar and underdeveloped.
Perhaps best of all, because this little coastal town is sandwiched between two national parks, building regulations are incredibly strict, so overdevelopment should never happen.
The beaches nearby are deserted most of the time, except at a small beach club close to where you can buy for $20,000.
Behind the beach, the land climbs into a green hillside where you can explore forest trails in the company of howler monkeys, sloths, hummingbirds, toucans, and multi-colored butterflies…
There are social clubs, ladies' lunches, weekly poker games to join, and Friday night drinks at the local bar. On Sunday's a bunch gather at Cliff's beach club for cocktails, sand, and surf.
The place has a reputation as a foodie's paradise, too. You can eat fine French and Italian cuisine in the middle of the jungle, or a mouthwatering burger and a cold beer at a lively expat bar.
And nestled in the green hills above town, you can buy your own piece of this paradise from just $20,000 (that's a 50% saving on the normal price of $40,000).
Better yet, developer financing means you can lock down your lot with very low monthly payments.
This discounted deal is exclusively for members of Real Estate Trend Alert, thanks to a special offer I was able to negotiate with the developer.
But because of the coronavirus and the economic devastation it has caused, I want to make it as easy as possible for you to invest in this deal as well…
That's why you can join RETA right now for just $5.97 through this exclusive offer.
Like I said, land like this is the ultimate crisis investment…
It's a way to diversify outside of your home country, while investing only a small amount, and reap significant rewards as the economy rebounds.
But why am I so confident Costa Rica's tourist economy will rebound?
Back with a Vengeance
Before self-isolation and country-wide lockdowns, the growth in worldwide tourism was unprecedented.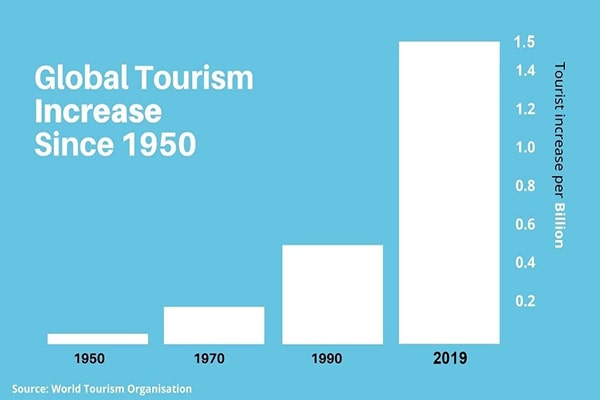 After months being locked up in an apartment, not allowed to go anywhere—unless it's essential—people will be more desperate than ever to vacation.
On top of this, there will be some amazing travel deals as airlines, cruise liners, travel agencies, etc. try to restart their industry.
So, when travel restrictions are lifted, I believe vacationers will be back with a vengeance, and Costa Rica, with its incredible beaches, and awe-inspiring countryside, will be right up there among the top destinations to visit…
Perhaps some vacationers will decide to stay forever… So if there is ever a lockdown again, it will be in paradise.
That's why, the savvy investor who owns Costa Rican real estate now, could make untold profits in the coming years.
Get Your Free Real Estate Report Now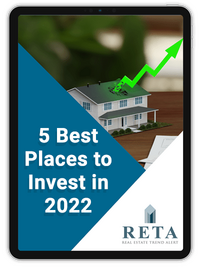 Sign up for our free daily Postcard e-letter and get a valuable free report on the The 5 Best Places to Buy Real Estate In 2022.
Related Articles
Make Sure Your Real Estate Developer Isn't a Fraud
The 10 Best Places to Invest in Real Estate in 2020
This Expat Couple Achieved Early Retirement in Costa Rica
Upcoming Conferences
Live Better, Spend Less, Retire Sooner
IL's Retire Overseas Bootcamp
October 21-23, 2022 in Atlanta, GA

In safe, warm, welcoming communities abroad, as little as $1,700 a month can bankroll a good life... this fall, our experts will show you where—and how.
Early Bird DISCOUNT—Save $200 When You Register by Sep. 29
Details Here IL's Retire Overseas Bootcamp
---
Registration Now Open for the Best of Europe Private Screening

In the Right Spots in Europe, You Can Retire in Style—in an Historic, Sun-Drenched Locale—for as Little as $2,300 a Month or Less—Especially Now With the Dollar and Euro at Parity for the First Time in Two Decades.
And We'll Show You How, October 1-2, During the Special All-Online Best of Europe Private Screening.
---
The Income Revolution Forum
What if You Had the Freedom to Enjoy the Good Life Anywhere in the World You Wanted to Be...and Get Paid While You're There?
We'll show you how—with hands-on guidance—you could beat inflation...secure your retirement...ditch your commute...and turn a skill you already have into a portable side income of $300, $600, even $3,000 or more a month.