After more than a decade in Panama, I'm back in Europe, looking for a new base. I still love Panama. The reasons why I chose it as a base back in 2007 are still the same. It's an amazing, internationalized destination, with a lively and fun capital city, a global perspective and a strategic location in the Americas.
The move back to Europe is to be closer to family. Although Panama has great flight connectivity (you can fly to Miami in a couple of hours, Houston in four), it's still a long-haul flight back to Europe.
Now that I am back in Europe, I'm already missing some of Panama's many attractions…
#1. The Weather
For almost 14 years, I didn't have a winter wardrobe. I didn't need one. With a warm, tropical climate, Panama City is never cold. The temperature's in the 70s F at night. By day, it climbs to the 90s F. There's no fall, no spring. You can enjoy the beach all year, even in December. There's plenty of sunshine for that feelgood factor all year round, too. The Algarve is reportedly one of the warmest spots in Europe in winter, but we've had a cold snap across Portugal for the last few days, and it's dropped below 40 F at night. I'd happily trade that for the tropics any day of the week!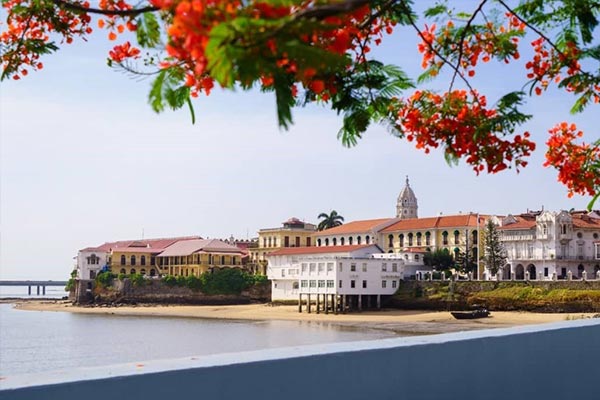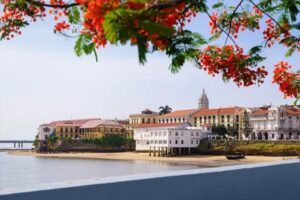 #2. The People
One of the reasons I stayed in Panama so long was definitely the people. They're friendly, welcoming, charming. Everyone chats to you–taxi drivers, wait staff, folks you meet at cafes and restaurants. You can quickly build up a social network, a mix of locals and expats. There are book clubs and film clubs to join, cyclists' clubs and soccer clubs, Elks Lodges and Shriners and Lions Clubs, and plenty of volunteer opportunities.
Panama is also a true melting pot, where people from all over the globe meet…different cultures, different creeds, different cuisine…and everyone gets along. Panama makes it easy for folks to move there, live and work there, set up a business there. And its buzzing economy and strategic location attract entrepreneurs from around the world. You meet professionals working for NGOs, owners of boutique hotels and little start-ups, senior managers with multinational businesses that are household names…as well as creative and artsy types.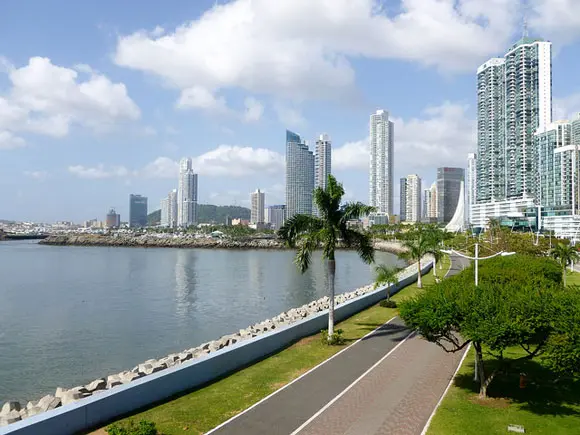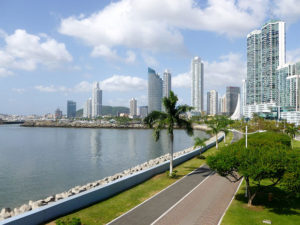 #3. The Hub of the Americas
One reason for choosing Panama was its flight connectivity. With lots of work-related travel, and trips back to Europe to visit family, I wanted to have good flight options and as many direct flights as possible. Panama fit the bill. Known as the Hub of the Americas, it offers direct flights to more than 80 destinations across Central, South and North America, and the Caribbean. I could fly direct to Miami, Houston, New York, Los Angeles, Las Vegas, Toronto…Santiago, Jamaica, Buenos Aires, Cancun, Montevideo…you name it. And there's direct flights to Paris, Amsterdam, Frankfurt, and Madrid.
But outside of work, this connectivity had other benefits—easy access to dreamy destinations for vacations. I took advantage of discounted fares to go to places that were a short hop from Panama for a couple of hundred bucks—places like Cuba, Barbados, Aruba. These exotic destinations are much harder work from Europe, with long-haul flights that are much more expensive. My planned return trip to Barbados will have to wait a while…
Get Your Free Real Estate Report Now
Sign up for our free daily Postcard e-letter and get a valuable free report on the The 5 Best Places to Buy Real Estate In 2023.
Related Articles
A Simple "Plug and Play" Deal in Panamal
Is Owning Real Estate Overseas Crazy?