Jean and John Brookman were getting tired of the cold winters in Wisconsin and started to dream about moving somewhere with a better year-round climate. They considered several Southern states but they did not want any tornadoes or hurricanes, and wanted more bang for their buck.
After getting information from International Living, they decided to visit Panama in March 2012. They were drawn by the lower cost of living, the friendly nature of the local people, a vibrant expat community, and the benefits and discounts of the Pensionado Program.
They knew they absolutely had to have an ocean view because they had been living in a scenic lakefront home for the previous 28 years. After searching several areas, they decided on a waterfront community in the peaceful village of Pedasí.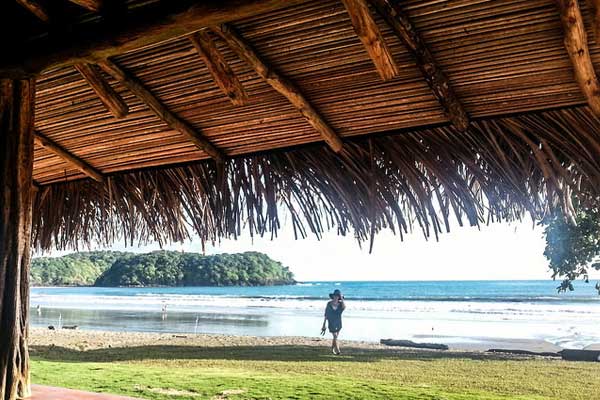 They were prudent and did not buy on that first trip. Instead, they went home and considered many factors before deciding to purchase an ocean view lot in June 2012. A similar lot and view in some Southern states would have cost at least three times more money. They waited two years and then started to interview several builders for their dream home. Construction started in 2016 and they moved to Pedasí full-time in 2017.
When all was said and done, they had built a custom house on an ocean view lot for $330,000.
Their picturesque two-bedroom, two-bathroom home is everything they expected. They overlook the ocean and watch the sunrise over the water with a cup of coffee from their rear veranda. They enjoy happy hour at a local bar most days, watching large ships in the distance and small local fishing boats, whales, and flocks of pelicans flying in single file formation closer to shore. The ocean breezes keep everything cool. They don't use much air conditioning, and they don't have any expensive heating bills like they did in Wisconsin.
Life in Pedasí is much different than when John was an assistant service manager at a busy car dealer and Jean was a Human Resources recruiter. They have more time to relax, more time spent outdoors, more sunshine in winter, and more time for meals and conversations with friends.
The couple has become integrated into many aspects of the Panamanian culture, participating with other expats in the festive Destile de Carretas (cart parade), Carnival activities, and attending the uproarious musical bingo at Smiley's with DJ Daryl and his wife Suzanne.
They are extremely happy they made the decision to exchange cold winters for relaxing by the beach in Pedasí, Panama.
Related Articles
By Moving to Panama You Can Move to Paradise
Most Popular Facts About Panama
The Best Places to Vacation in Panama