I want to let you in on a secret… Becoming a travel writer is easy. Anyone can do it. You don't need a degree in journalism. All you need is a love of travel and new experiences. Combine that with a desire to string captivating sentences together and you meet every requirement.
What I love most about travel writing is that the fun part and the "work" part are essentially the same thing. In fact, the more I enjoy myself, the better my stories become.
Take as example an assignment that brought me to Fiji. I'd been working with a vacation rental magazine for about eight months, when I was sent on assignment there with four of my good friends. Our stay was in a villa overlooking the South Pacific and coral reefs…all free.
My job over the eight days was to review the villa. Scope the Suncoast area for must-see attractions, and spend a day immersing myself in the local culture.
Determined to learn more about the culture in Fiji, we invited local islanders to our villa to teach us a little more about Fijian ceremony and tradition, first hand.
They arrived early in the morning. I was still enjoying my first cup of coffee, lounging outside on the upstairs balcony, watching dawn's first light burst up and over the electric blue-colored waters of Fiji's South Pacific.
The sound of the van's tires pulling down the steep stone driveway and parking next to the infinity pool out on the front lawn were unmistakable. When the side doors opened, two men and two women spilled out. Each carrying bags of fresh local food they'd brought to prepare for our traditional "lovo dinner" that evening.
In the large airy kitchen, we watched two women clean vegetables and fruit, and measure out rice for a side dish. Several whole chickens were washed and dried, then smothered in seasonings that wafted through the rooms and made the two-story villa smell delightful.
Outside, under the shade of trees in the backyard, a freshly dug hole became an underground oven. Stones lined the base, while several layers of banana leaves and sticks of wood crisscrossed one another on top.
After the sun set, we had dinner, set out on linen tablecloths under crystal-clear night skies. It was a traditional feast fit for a king. Though we couldn't pronounce the names of every dish, we sampled them all, enjoying fruity drinks in coconut bowls and laughing with our hosts the entire time.
Suddenly, as if appearing out of nowhere, four large men in flowered shirts and native dress stood before us. The Band Boys had come armed with ukuleles and other musical instruments, intent on serenading us for three hours with their lilting voices and island songs.
After an hour or so of entertaining us under the full moon, we shared in a traditional Kava ceremony—an honor if you are invited to do so. Made from a root sold in open markets all over the island, the effect of this ceremonial, slightly narcotic drink can be very relaxing.
As we drank, I looked around at the smiling faces of my old friends from the States and the happy faces of my new friends in Fiji. My job was to have a good time and write about these kinds of encounters. As I reflected, I couldn't help but marvel about my life as a travel writer.
Knowing I can travel anywhere in the world, on someone else's dime, made it all the sweeter.
You don't need to be a seasoned explorer or an acclaimed writer to enjoy the life of a travel writer. Today, folks want to read about authentic travel. They don't want to read dry, textbook-type articles. They're looking for engaging stories, from real people living ordinary lives and experiencing extraordinary places all over the world.
It's never been easier to have a voice in the travel writing world. I'm grateful for mine every single day.
Need a Way to Fund a New, Better Life?

Join our Savvy Retiree Daily e-letter today and you'll hear from us daily, telling you about ways you can gain the freedom to live where you want, travel when you like and create a life you love. We'll also send you a FREE Report Fund A New, Better Life With These 6 Portable Careers...
Related Articles
Benefits of being a Travel Writer
Living Internationally: How to Enjoy a Roving Retirement
Going Solo: How and Where to Enjoy Life Abroad as a Single
---
You know more Spanish words than you think you do! And we guarantee you can be carrying on conversations...in Spanish...in just 20 Minutes. Special summit 'Speak Spanish in 20 Minutes' is now live!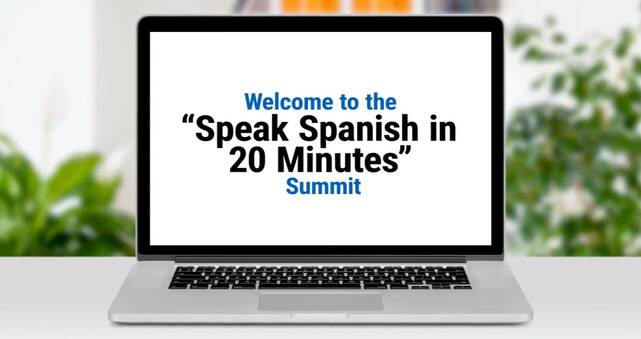 ---