"Citizenship" describes a legal relationship between a person and his or her national government. Each government defines by law the criteria for its citizenship.
"Residence," not to be confused with full citizenship, is the official right to live in a place. Most countries grant residence to wealthy foreign investors and selected individuals that government considers desirable. Residence status is the first step to eventual citizenship and a second passport.
Until recent times, only a few countries had special laws that granted citizenship to foreign nationals based purely on economic considerations—and without imposing prior physical residence requirements.
This system, referred to as "economic citizenship programs," or "citizenship-by-investment," offers an opportunity to acquire a new nationality, quickly and simply, without major difficulties—if you qualify and are willing to pay the price.
For many years, only a few nations belonged to this exclusive economic citizenship group: the Commonwealth of Dominica, and Saint Kitts and Nevis, both island nations in the Eastern Caribbean Sea. A third country, Austria, has selectively offered a highly exclusive economic passport in exchange for a payment of $1 million.
These days many countries have jumped aboard the "passports for sale" bandwagon, their debt-ridden governments seeking immediate cash and investments from wealthy foreigners. None of these citizenships are automatic; all involve a due diligence process and subjective evaluation by immigration officials.
Malta was a recent adopter of a "citizenship for sale" program, but others include Australia, Cyprus, Saint Lucia, and Antigua and Barbuda. Several other countries have begun offering immediate residence leading to citizenship based on various investment amounts, but with strings attached. In this group are Hungary, Romania, Bulgaria, and Grenada.
The least costly of these economic citizenship programs is offered by the Commonwealth of Dominica, with costs of about $100,000, plus processing fees for one person (double that for a husband and wife).
Dominica is located at the northern end of the Windward Chain of the Lesser Antilles in the Caribbean Sea, near the French island of Guadeloupe, with Martinique to the south.
With a perfect Caribbean climate, the island covers almost 300 square miles, with a population of nearly 74,000 citizens, including some 3,000 descendants of the original Carib native peoples. Dominicans are some of the friendliest of all Caribbean islanders. English is the official language, but early French rule is evident in a local Creole dialect.
The new Dominican citizen has the right to live and work there at any time, but is not required to have a residence there. As a citizen of a British Commonwealth nation, you enjoy special rights and privileges within the United Kingdom. You can travel without a visa to more than 100 countries and territories, including the U.K. and Hong Kong. You need no visas to visit the Schengen Area, a total of 26 European countries, for visits up to 90 days. In total, Dominican citizens can travel without a visa, or obtain a visa upon entry, to more than 120 countries.
Related Articles
The 3 Best Islands for a Caribbean Dream Home
A Small Caribbean Paradise With a Lot of Profit Potential 
I Found the Ideal Income for Easygoing Caribbean Living
---
You know more Spanish words than you think you do! And we guarantee you can be carrying on conversations...in Spanish...in just 20 Minutes. Reserve your spot now for our FREE webinar.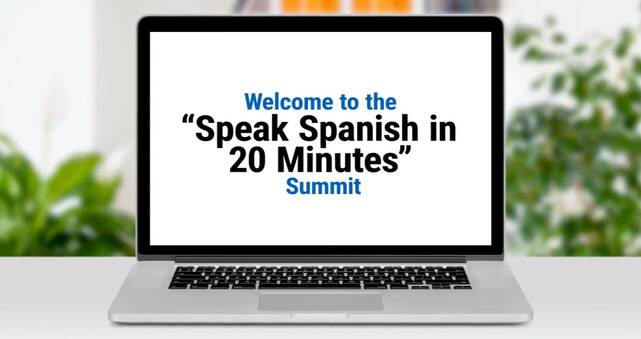 ---