New Yorker Kasia Dietz moved to Paris almost nine years ago for love: love for the handsome Paris-dwelling Italian man destined to be her husband, but also a swelling love for the City of Light. "I love that life here is not solely based on power and profit, but on culture and care of the soul."
As a designer of hand-painted handbags and accessories, Kasia was able to continue her business after she moved to Paris. But as she came to know other Parisian designers and creators, she was struck by an idea: why not introduce visitors to Paris to the work of these Parisian designers.
So, three years ago, Kasia began hosting fashion tours, in addition to her design business. While all of Kasia's tours are tailor-made for each client, her unique angle is to show tourists French designers whose fashions don't exist anywhere else in the world, bringing them straight to the studios where the designers work.
"I often focus on the Haut Marais, a historic manufacturing hub in Paris, since this neighborhood is home to so many artisanal designers… I don't take them to stores that you can find in any major city."
Kasia not only introduces shoppers to these designers, she works to make the experience like no other. First, she spends time researching new designers in the neighborhood and examining fashion trends. Then, before the tour, the clients answer questions about the designers they favor and their favorite fashion icons. Then Kasia matches their responses with the Paris-based artisans that might best please them.
To deepen the experience, whenever possible she ensures that the designer is present during the tour, so her clients can meet them and discuss their work. Sometimes, she even arranges with the designer to have a glass of champagne waiting, or for them to set aside a few special items for the clients to look at.
"The tours really cater to making the client feel special. But there's no pressure to buy," says Kasia. "I assure them that they really need to fall in love with something to buy it. You should only buy something that you'll love for a long time."
Each tour lasts three to four hours for a half day, or up to eight hours for a full day. Prices typically start at €275 ($318) for one to three people for a short tour, to as much as €700 ($810) for a full day. In terms of finding clients, Kasia is lucky to already have a potential audience: She is the author of the popular travel blog, Love in the City of Lights, and has a separate website for bag-painting workshops she holds throughout Paris.
"I also work with a few bespoke travel agencies as well as with Airbnb via their 'Experiences' program," she says. "About 70% of my clients come through the agencies, the other 30% find me online."
Kasia is thrilled with the touring aspect of her business, and says she gets to be a part of many special moments. For example, she recently had a mother and daughter take a tour together. "The mom wanted to buy a few pieces for her daughter for the next chapter of her life," says Kasia. "It was fun to get to play dress-up with the daughter." She says she tries to teach clients a bit about French fashion and the elements that make it stand out from a designers' perspective.
"Being so passionate about independent 'made in Paris' designers, I absolutely love sharing their creations with women and men looking for design that's uniquely French," says Dietz. "What's better than meeting a designer in the atelier (workshop) where they still manufacture their wares and design made-to-measure? This to me is real luxury."
Need a Way to Fund a New, Better Life?

Join our Savvy Retiree Daily e-letter today and you'll hear from us daily, telling you about ways you can gain the freedom to live where you want, travel when you like and create a life you love. We'll also send you a FREE Report Fund A New, Better Life With These 6 Portable Careers...
Related Articles
Mixing Work and Play on the French Riviera
A Life of Wine and Romance in the City of Light
I've Explored Europe…Without Paying for Accommodation
---
You know more Spanish words than you think you do! And we guarantee you can be carrying on conversations...in Spanish...in just 20 Minutes. Special summit 'Speak Spanish in 20 Minutes' is now live!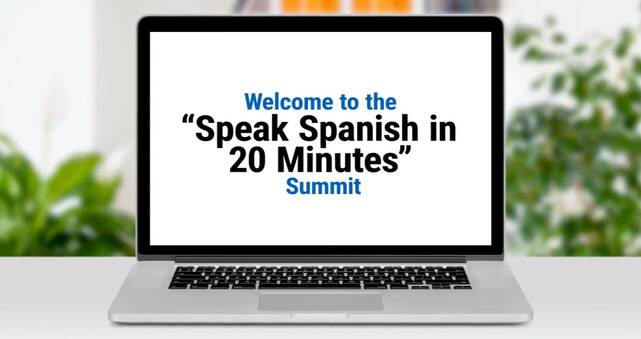 ---