I'm about to buy a luxury condo in Panama…
I haven't bought real estate in Panama in 15 years. And the last time I did I banked $72,000 in profit.
That was early in the days of my international global real estate scouting career. I had plenty of good reasons to head to Panama. I knew there was opportunity for good money to be made.
There was a wave of development in Panama City, the country's capital. That window of opportunity was brief, but worth serious upside to anyone who got in before it closed.
After it closed, I watched and waited for the next Panama opportunity.
I waited for well over a decade…
And now the opportunity is back with a vengeance. I've identified not one but two opportunities to double your money in Panama. One of those is in Panama City. The other is on the nicest, closest beach to Panama City—a best-in-class, master-planned community where I plan to buy, along with fellow Real Estate Trend Alert members in a matter of days.
The opportunity is to own steps from the sand with beachfront amenities and in close proximity to a major international city and airport…
Better yet, because of RETA's group buying power, we're getting a piece of what I call "the Great Bailout"—a national program known to only a few insiders and the reason we are saving $65,000 on this killer deal…that's on top of a RETA-only discount.
I figure on gains of $136,000 five years after delivery. Almost double what I made on the Panama deal I got in on 15 years ago.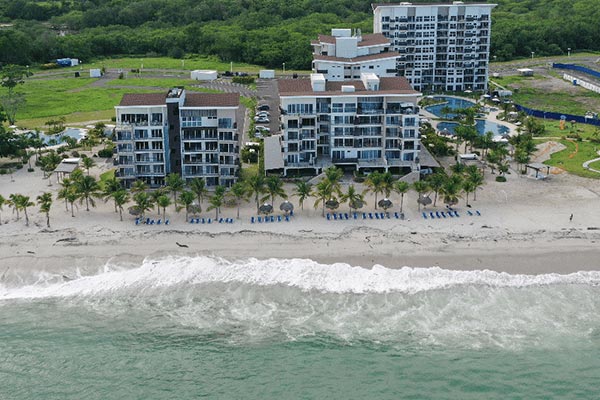 2020 has been the year of converging crisis. Pandemic, political turmoil, protests, riots, fires. It seems never ending.
But I don't waste my time on things I can't control.
I focus my attention on the most important things I can do right now to secure my future and provide real and lasting peace of mind.
By owning income-producing real estate in stunning locations you can enjoy the best the world has to offer. You can protect your wealth by diversifying your assets, and open yourself up to bigger opportunities with exceptional profit potential.
Twelve years of Real Estate Trend Alert deals go a long way toward proving that…you can double your money in a few short years, see rapid five-figure gains, even six-figures…generate rental yields ranging from 8% to 20%…
However, there have been few years as exciting as the one we're in right now.
Since the beginning of the global crisis in March, we've had a run of opportunities that have been unparalleled. We're getting more deals…bigger deals…at deeper discounts than we've ever seen before.
In the last few months, we've had barrage of deals that have delivered six-figure discounts apiece…
For instance, one of my contacts brought me a deal on a six-bedroom luxury home with stunning Pacific Ocean views. It was originally listed for $789,000. The price dropped to $569,000…then $340,000. The price fell all the way to $299,000, and the eventual buyer got it for only $220,000…locking in a discount of over half-a-million.
On Portugal's Algarve, I've found repossessed condos in one of the most prestigious communities in the region, which we can buy for €160,000 ($189,017) less than they're worth. I've seen a similar condo to the one I've just bought for €410,000 listed for €650,000.
And in Spain, RETA members have locked in 50% discounts on stunning condos in one of the most sought-after locations on the Costa del Sol.
We're also seen RETA's group buying power lock in unparalleled discounts on best-in-class members-only real estate deals.
In Panama, for instance, we've taken a huge discount—a savings of more than $60,000—on luxury homes a short stroll from the beach.
In Tulum, we've locked down spacious, two-bed, luxury condos from a ridiculously low $143,000. Condos in the same neighborhood that are half the size have an asking price of $210,000.
On another deal from Tulum earlier this year we're already seen significant paper gains. I brought RETA members the opportunity to buy two-bed homes for just $149,000. Today the asking price for these two-bed homes is $189,000. In fact, I've seen one broker advertising them for $199,000.
Collectively, RETA members have already saved millions in discounts, and locked in many more in potential profits.
And the deals continue to come down the pipeline faster than ever…
Like I say, I'm organizing myself to buy in Panama.
It gives me a huge thrill of excitement. I've waited a long time for a buying moment like we're seeing now, and I don't plan to sit it out.
What we do now and in the coming months will shape our future…and if we play it right, we can put ourselves on a path to wealth, income, and a healthy retirement.
Get Your Free Real Estate Report Now
Sign up for our free daily Postcard e-letter and get a valuable free report on the The 5 Best Places to Buy Real Estate In 2023.
Related Articles
The 10 Best Places to Invest in Real Estate
The Mainstream Media Have It Wrong About Real Estate