If you're subscribed to any of our free e-letters (Daily Postcards, Fund Your Life Daily, Roving Real Estate Investor) and would like to unsubscribe, there are two ways you can do this:
Option 1: Each e-letter you receive has an unsubscribe link at the end of the email. Open a recent e-letter you received and scroll to the very end. In the footer of the email, you'll find a link to unsubscribe.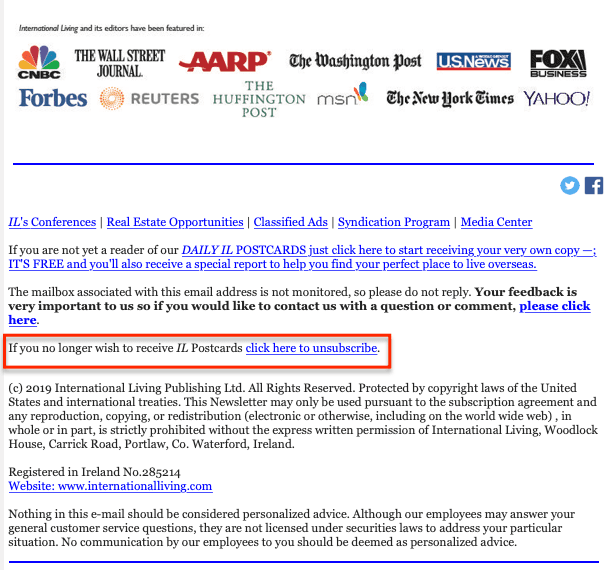 Option 2: You can also unsubscribe by using the following links:
• Unsubscribe from International Living Daily Postcards here.
• Unsubscribe from Fund Your Life Daily here.
• Unsubscribe from Roving Real Estate Investor here.
If you're not currently an International Living Daily Postcards subscriber but would like to receive our daily e-letter, you can sign up here for free.