Recently, I told you all about Todos Santas, a designated Pueblo Mágico on the Baja California Sur peninsula, and a place where Real Estate Trend Alert members have an upcoming opportunity.
While magic it is—one of just 100 or so small towns in Mexico honored for its natural beauty, cultural riches, or historical relevance—it's also a place where I've identified an opportunity to make some serious profit.
Like I told you, Todos Santos is benefiting from a Path of Progress that began in Cabo San Lucas at the southern tip of the Baja peninsula and is now moving along the coast.
But let me back up a step…
Now, I want to spend some time on what a Path of Progress is and how we can identify one that offers profit potential for real estate investors.
If you haven't already noticed, a Path of Progress is one of my core scouting and investment strategies. I've used it time and again to identify some of the most profitable real estate plays in the history of RETA.
I didn't invent this investing strategy, but after close to two decades of using it, I've become highly adept at identifying Paths of Progress with real money-making potential.
So, what is a Path of Progress?
Simply put, a Path of Progress is anything that has the potential to open an area up to growth and development. Often, these are real-world changes like new roads, airports, or bridges. It could be the arrival of a major new industry bringing jobs or a change in zoning thereby making development easier.
Often it's a combination of things…
Maybe government bodies are working to attract tourist dollars in new markets or adding new direct flight routes to make a destination more attractive. Perhaps there are plans afoot to change zoning and permitting, so that it's easier to develop new projects.
In Todos Santos, the Path of Progress stems from major road improvements over the last decade that have cut the drive time from Cabo's international airport dramatically.
And pre-COVID people were coming in big numbers. Last year saw an 8.5% increase in tourism over the previous year to Cabo. Millions of visitors are coming on new flights. In November, the first non-stop flight from Europe to Cabo was announced—a direct flight from Gatwick in London. Authorities say that 1,393 new hotel rooms were opened in the state last year, and almost twice that number are in planning. As soon as travel returns, I expect this region to pick up its strong growth trajectory where it left off.
More and more visitors are going to discover Todos Santos. Articles are already appearing with titles like "Why Everyone is Suddenly Going to Todos Santos" and "Why Todos Santos is the new 'It' Destination.'"
But a word of caution, obviously not every road improvement or new flight heralds a profit opportunity.
You start with research. Every day, I collect information from multiple sources. I read news reports, expat blog posts, press releases from government and business people, developers' e-letters, and more. I talk to my contacts, my team, people on the ground around the globe. And I watch world markets. I look for news of major investments, statistics on growing employment or vacationer numbers, and the rolling out of new projects, such as airports and roads.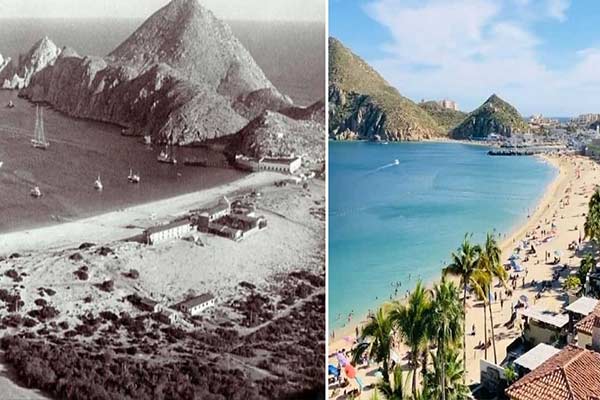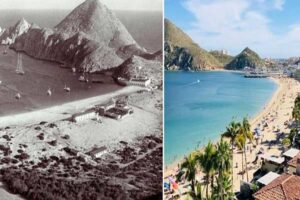 Once I have a clear "big picture" view of a market, I spend a lot of time on the ground. I pound pavements, make contacts, and get very familiar with the place and the real estate market and insiders.
When you identify a Path of Progress, you need to get in at the right moment. That might be right at the start if you're open to highly speculative land banking plays, but I'm pretty conservative by nature. Usually I look to be ahead of mainstream investors and a big retail market, but not take on too much risk. I like to see a lot of evidence of momentum, growing demand, established facts in the Path of Progress. E.g. Not a planned road, but an almost finished road…
The Path of Progress strategy has made many millions of dollars for some of the biggest names in the world of real estate and finance. It's how some of them built their fortunes. But ordinary folks like us can make big gains this way, too…
Many of them already have with the Path of Progress in Cabo. In fact, along with RETA members, I've personally done very well in Cabo.
In 2015, when I bought along with fellow members in the Copala community in Quivira the RETA price was $336,156. The last time I checked, we were sitting on six-figure gains.
The same year, a RETA member paid $374,786 for a home in Copala. Just last October I discovered the house next-door to his was listing for $759,000.
In June 2018, RETA members could lock down a two-bedroom, two-and-a-half-bathroom Mavila condo in Quivira for just $259,800. In March 2019, the project was unveiled to the Cabo brokers' community. The retail price on similar remaining condos was from $357,000 up—a gain of $97,200.
Get it right and a Path of Progress can be one of the most exponentially profitable trends you can tap into…
Now, this same Path of Progress is driving growth in Todos Santos. I'm vetting a number of potential RETA members-only deals there. I'll be back on the ground there the last week in October.
It's not the only Path of Progress I have my eye on. In fact, across my beat, RETA members have tapped into this strategy and netted remarkable profits in Panama, Belize, Costa Rica, Portugal, and elsewhere.
But perhaps nowhere has a Path of Progress delivered such spectacular profits as the Riviera Maya, the 80-mile stretch of pristine coastline on Mexico's Caribbean coast.
Connect with Ronan on Instagram  or Facebook
Get Your Free Real Estate Report Now
Sign up for our free daily Postcard e-letter and get a valuable free report on the The 5 Best Places to Buy Real Estate In 2023.
Related Articles
The 10 Best Places to Invest in Real Estate
Why I'm Looking for Profits in Baja's Magic Town
Your Questions About RETA Answered