The condos are delivered…the first owners have moved in…the units, the pool, the tropical landscaping in the common areas…it all looks great.
Yesterday, I took a tour of our Real Estate Trend Alert (RETA) opportunity in Tao Tulum and was very impressed.
RETA members had the chance to own a two-bedroom condo here back in 2017. Now, just after delivery, owners are enjoying six-figure gains.
See for yourself what best-in-class development looks like. Watch my tour here.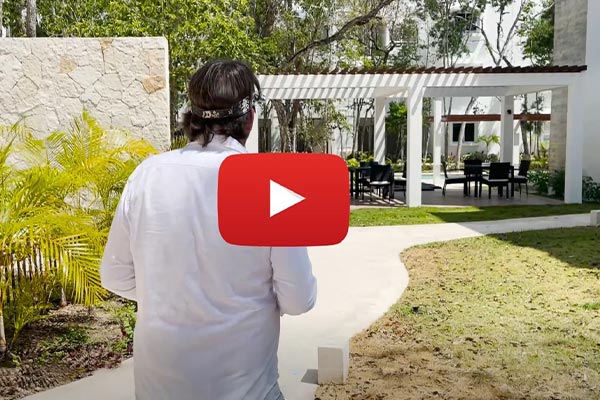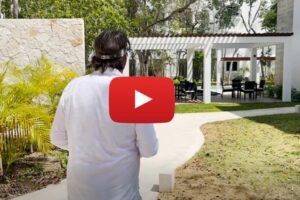 Best of all, RETA members who secured one of the two-bedroom condos in Tao Tulum when I brought the group this deal back in October 2017 are sitting on gains of as much as $102,560.
The developer has a few units left and just sent me a list of current prices.
Condos that RETA members secured for $208,440 are now listed at $311,000—a six-figure lift. A condo that was available for the RETA-only price of $166,860 is now at $239,000…a gain of $72,000.
Our group secured our profits by getting in at RETA-only pricing from $154,500 for a two-bedroom condo. As we do and say in real estate, we made our money buying. I myself bought one of these entry priced condos and sold my unit in early 2020 for $225,000.
On top of the capital appreciation, members can now tap into that red-hot Tulum rental market I have been telling you about. Right now, demand is booming. Remote workers are coming in droves…and they're not alone. Older people, younger people, families, groups of friends…all want to be in Tulum—and that variety makes the rental market incredibly strong.
Once the owners at Tao Tulum start putting their units on the rental market in earnest (and several of the condos already have key lock-boxes next to the front door for arriving guests), I'll be able to share more numbers.
But based on the strong demand for both short- and long-term rentals—from vacationers, snowbirds, digital nomads, and work-from-homers—and limited supply…I expect to see high yields. Simply put: Tulum is the "it" place to be, and right now there just aren't enough hotel rooms or vacation rentals to keep up. There's a dwindling supply of places to stay…and rising prices.
That's why I'm in the Riviera Maya this week. As visitor numbers continue to grow steadily, this trend—and our potential to profit—look set to grow too.
I'm checking on the status of several RETA opportunities under construction, getting boots on the ground to investigate potential new deals, and touring finished projects like Tao Tulum.
Each time I scout in Tulum, I always discover something new.
We actually almost got lost on the way in to see the Tao project…
Aldea Zama, the master-planned development on the road between Tulum town and the beach, where the community is located, is growing all the time, with new roads branching off into the jungle…and construction everywhere.
It's easy to get turned around if you haven't visited in even a few months. But it did give us a chance to see the growing shopping and dining area, where you can get groceries, grab a coffee, or have a meal without ever leaving the development.
And while owners and renters certainly will head to the white-sand beaches and bustling town because they are so close—just a bike-ride away—I'm sure many will enjoy also quiet days at their condos, which feature large terraces, two pool areas, and places to set up a barbecue grill.
This is a best-in-class development from a developer with a stellar track record in this area. Tao Tulum uses local natural stone, floor-to-ceiling sliding doors to maximize natural light, and water features and lush foliage throughout. It looks amazing.
In the coming days I'll visit and report from his Santamar project under construction in Akumal. We have also seen strong capital appreciation there.
I'm also preparing to send you more details on an upcoming Tulum deal very soon…
Your Daily Dream Home
Tivat, Montenegro
€70,000 ($84,485)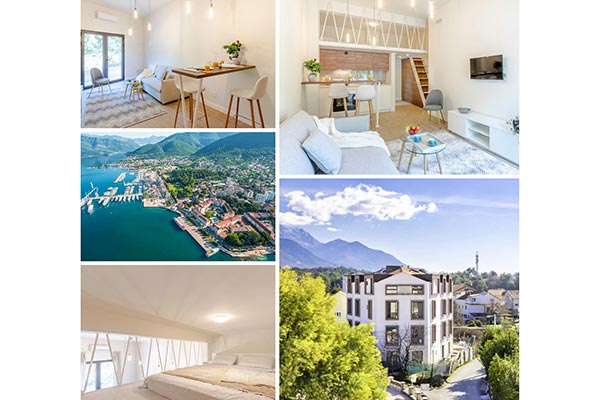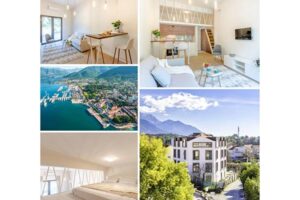 This studio apartment in the southwestern coastal town of Tivat, Montenegro, is just 500 meters from the waterfront. It has an open-plan kitchen/living area that opens out to a private patio. The kitchen is fully fitted and this apartment comes furnished. This little apartment would make for a great summer base or as a rental. It's close to the center of Tivat, a town that is one of the sunniest spots on the Bay of Kotor. It's also been attracting a well-heeled crowd in the last few years and is home to the Porto Montenegro Superyacht Marina.⁠⁠ ⁠⁠
Remember, we don't make money from any listing shared here in the Your Daily Dream Home section. We have no dog in the fight. We're just sharing cool properties we've found.
I haven't visited this property or done due diligence on it. If you're interested in the listing, you should hire an attorney and do your own
Get Your Free Real Estate Report Now
Sign up for our free daily Postcard e-letter and get a valuable free report on the The 5 Best Places to Buy Real Estate In 2023.
Related Articles
Remodeling: Is That Facelift Worth It?
Cheap City Pads Around The World