To get a taste of the community where we can lock down condos at a mouth-watering price of just $137,000, check out this video from Playa Caracol's stunning silvery-white beach.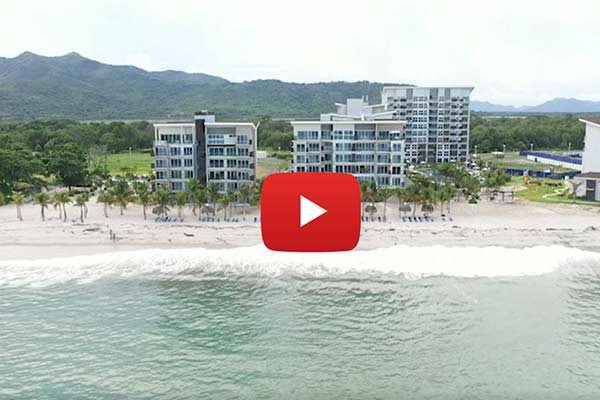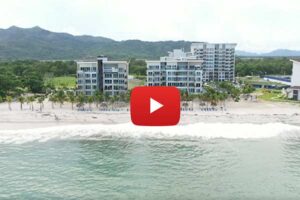 This is the definition of peace and tranquility. It's hard to believe that this beach is just an hour from Panama City.
But that's what makes this opportunity so exciting…
Playa Caracol is set to become the number one new destination on this coast. It's the closest, nicest beach to Panama City, and is already attracting the well-heeled set. First came the surfers, then the families…and thanks to Panama's massive tourism drive there will be even more international folks…
The developer is a master of real estate niches. He is the master of creating and selling real estate the market wants. He doesn't just create communities, he creates unique, best-in-class communities.
He's created some of the most innovative and successful projects in Panama…and this community, where we have our opportunity this Thursday, is among his most exciting… He started from scratch… No roads, no power lines, just virgin beach and a determination to create something unique.
It was a mammoth task and though his plan was ambitious, it was simple: to create a best-in-class beach community and make the most of the natural beauty.
The RETA-only price is the most outrageous I've ever seen for a deal this good…
Members can lock down spacious, two-bed condos in a lushly landscaped setting…fully furnished, totally turn-key…and complete with high-end amenities for a mere $137,000.
Walk the 50 yards through your private clubhouse and you're right on the beach. Go the other direction through the verdant gardens and you're in the brand-new commercial area of this stunning master-planned community.
Our price is outrageously low thanks to the great bailout…
The Panamanian government is effectively footing the bill for a vast chunk of the construction. They want more tourists to come to Panama. They want places for them to stay. And nowhere is better than the unique beachfront community RETA members can buy in today.
Because of this bailout we're taking a huge discount, a savings of more than $60,000.
Members are buying from just $137,000… I recommend spending a bit more and going for a premium condo from just $164,000.
I figure these premium condos will be worth $300,000 five years after delivery. That's a potential gain of $136,000 in a truly awesome beach community close to a world-class city.
RETA members are already sitting on big gains in Playa Caracol: I brought members an opportunity to buy two-bed, ocean-view condos here from $199,000 in 2017. In August 2019, a similar-sized condo, farther back from the beach with only a side-view, listed for $299,000.
The condos members can buy come fully furnished, turnkey, specifically designed as high-end rentals, but they can also spend a lot of time enjoying the condos here too.
With the beach, warm weather, and closeness to Panama City, these condos make the perfect part-time base for personal use.
But there's only a limited number of these spacious, two-bed condos available. So, members who are interested need to act fast when the deal opens.
Connect with Ronan on Instagram  or Facebook
Get Your Free Real Estate Report Now
Sign up for our free daily Postcard e-letter and get a valuable free report on the The 5 Best Places to Buy Real Estate In 2023.
Related Articles
The 10 Best Places to Invest in Real Estate
Six-Figure Gains Begin With a Bumpy Road…
The Taxman is Handing Us $60K…