Coming from the Pacific Northwest, Bill Dejardin and Judy Lutz were used to rain and gray skies throughout the year. "The weather in the northwest can be depressing," says Bill. "Fall, winter, and spring can range from 20 F to 60s F or the occasional 70s F."
Contrast that to the warm weather and blue skies they savor in Placencia, on Belize's Caribbean coast. "Living in Belize: sunshine almost every single day," says Bill. "Highs can range from the mid-90s F to an occasional 70 F, which doesn't happen often. Blue sky versus gray sky…I'll take blue sky."
With such weather, it's no surprise they spend each morning sitting on their patio, having coffee while looking out over the Caribbean Sea. From their porch they have a direct view of the turquoise waters, with palm trees and the beach stretching out in either direction.
Placencia Village sits at the southern tip of a 14-mile peninsula. With rustic wood cabañas and cottages painted in every color of the rainbow, along with the "smallest main street in the world" (a pedestrian-only sidewalk filled with shops, bars, restaurants, and stores that stretches from the northern end of the village to the pier—about a mile), Placencia maintains its authentic Caribbean charm.
It's also said to have the prettiest beaches in Belize, with golden sands fringed by palm trees, complete with luxury homes and resorts, brightly colored wood shacks on stilts, and a view of the lagoon and the Maya Mountains in the distance.
Bill and Judy, who moved here in 2012, try to make the most of Belize's year-round, summertime weather. "Afternoons are usually a walk to the village for lunch and to visit with friends, or chat with tourists…we love to entertain, so many nights are spent at home with friends. Everywhere we go (bank, store, restaurants) is filled with expats. It's part of what is so fun about living in Placencia," says Judy.
Like many expats, they fell in love with Placencia because of its affordable beach lifestyle.
"We live in a three-bedroom, three-bathroom apartment that looks out onto the Caribbean Sea," says Judy. "Our cost for the apartment is $1,350. But if I had this same apartment and equal view in the U.S., I would expect to pay double the amount or more."
Besides the weather, affordable costs, and great social scene, the couple says, "Our first draw to Belize was the fact that they're English speaking, and they take the American dollar. [Belizean dollars are pegged two-to-one against the U.S. dollar, which is widely accepted in Belize.] We love the culture and especially the people. The pace is definitely slower here. We call it 'Belize time.'"
Although it's among the most affordable spots on the Caribbean (expat couples can live well on $1,800 to $3,000 a month, depending on their lifestyle), a great way to stretch your budget here is to embrace eating like a local. And thanks to the thriving food culture, that's easy.
"If we want to eat like the locals do, meaning chicken, fish, and local restaurant specials, I would say it's at least 50% less [than U.S. cost]. If we want to eat like we did in the U.S., I would say it could be comparable to dining out in the U.S. We do a little bit of both," says Judy.
Bill and Judy have found Placencia to be welcoming. "We are accepted for who we are and not for what we have. It's been so refreshing. We are lucky to live in such a beautiful country. Plus, we never tire of waking up to the fabulous view every single day."

Related Articles
In Pictures: Corozal, Belize–A Subtropical Haven for Active Expats
---
You know more Spanish words than you think you do! And we guarantee you can be carrying on conversations...in Spanish...in just 20 Minutes. Reserve your spot now for our FREE webinar.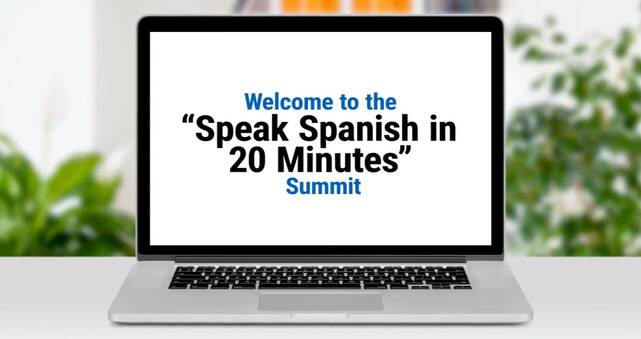 ---