A few of you have been asking me whether it's possible to find a home in and around the $100,000 range that's close to water.
The short answer is yes…but there's a "but."
The thing is, water comes at a premium. It's scarce and in demand. Depending on where you're looking, the difference between a waterfront property and a non-waterfront property can be tens of thousands—even hundreds of thousands—of dollars.
A study by Collateral Analytics found that oceanfront properties are valued at nearly 45% higher than homes not on the water but in the same ZIP code. Lakefront homes were shown to have a 25% price premium. While riverfront homes showed a premium of about 24%.
However, that doesn't mean that a cheap home close to water can't be found. On my recent scouting trip in Portugal, I discovered nice apartments for €150,000 in the Praia D'El Rey Golf & Beach Resort on the Silver Coast.
If you're willing to look a little further off the beaten track, if you don't mind slightly longer walks to the beach, and are happy to forego the option of having an income-earning home, then it's possible to find a home by water on an even more modest budget.
Today, I want to share some recent property picks that crossed my desk that are ideal for bargain hunters looking for a cheap bolthole near water.
List price: €99,000 ($115,884)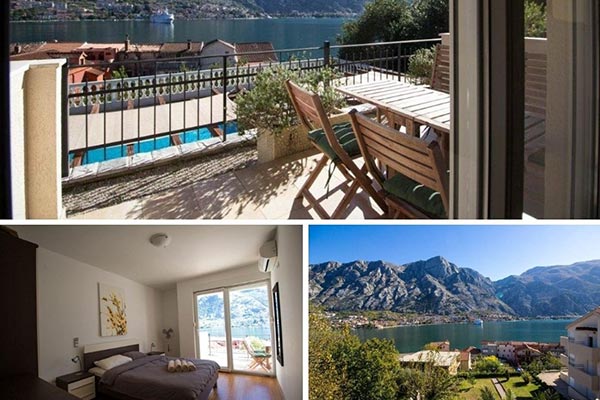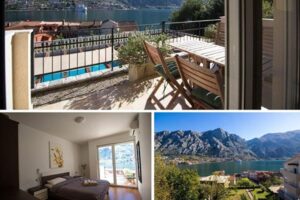 It's incredible that in a place so many civilizations fought so long and hard for, you can now buy a cheap ocean-view home for just €99,000 ($115,884).
The small country of Montenegro in the Balkans region of Europe has been ruled by Slavic and Serbian tribes, the Byzantine Empire, the Nemanjić dynasty, the Kingdom of Bosnia, the Venetians, and plenty more besides.
It's one of Europe's true hidden gems, and its dramatic history is matched only by its stunning landscape. On the Bay of Kotor on the Adriatic Sea, the limestone peaks of the rocky Lovćen range rise up right from the coast, creating a view from this bargain home that can't be beat.
This one-bedroom, one-bathroom apartment is in the small town of Muo. Translated as "the village on the pier," Muo is a haven for anglers and sailing enthusiasts alike—said to have over 50 piers in total.
Across the bay—just a 30 minute stroll—you'll find the old town of Kotor, a medieval treasure and a UNESCO World Heritage Site.
The apartment itself is small but modern, with a balcony that overlooks the bay. It also comes with a shared pool and a communal garden with a barbecue area. ⁠
List price: €105,000 ($122,864)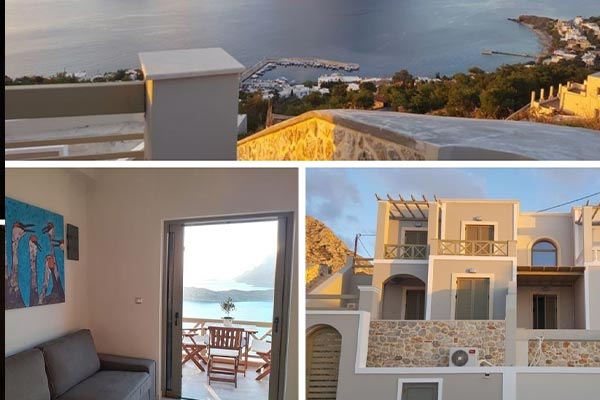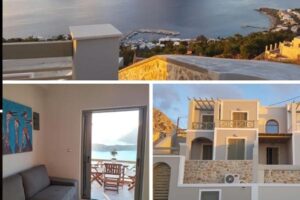 I've scouted real estate in Greece on several occasions and traveled through the islands. I don't consider it a particularly fertile hunting ground for real estate investors. The economy is so weak…rental income and capital gains are a very easy target for an insatiable taxman.
However, when it comes to bargain waterside homes, Greece is hard to beat. With 227 habitable islands, you're never far from the water, so competition for ocean-view properties isn't strong.
That means finding something within a budget price range isn't difficult.
The home above is on the island of Kalymnos and lists for just €105,000 ($122,864). The island is characterized by its dramatic mountains that draw hardy climbers from all over the world. And from this property you're within easy reach of the popular pebble beaches of Masouri and Myrties.
If you want a beach to yourself, or just to disconnect from the world, the car-free islet of Telendos is immediately offshore, just a 10-minute water taxi away.
There is no international airport on Kalymnos Island, but you can get a 30-minute ferry from Kos, where you can get an international connection. Alternatively, you can catch a domestic flight from Athens. The property is just a few minutes' drive from the local airport.
List price: 1,181,290 NOK ($124,020)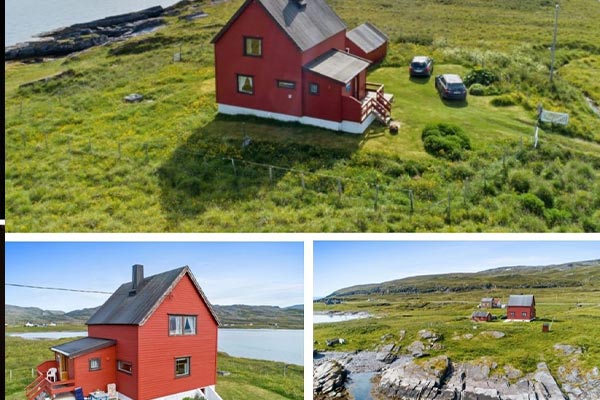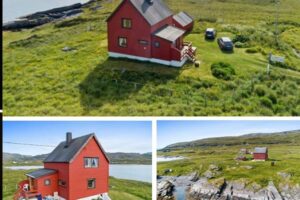 The pervading perception about Scandinavia—and Norway in particular—is that it is extremely expensive. And for many Europeans, used to vacationing in destinations with cheap food and cheap beer, this is certainly the case.
However, it's not the full picture…especially when it comes to real estate.
Outside the main urban centers, homes are great value. And with an abundance of fjords, inlets, and lakes, finding a waterside home at a bargain price isn't difficult.
If you're willing to live in the north of the country, you can find homes for as little as $20,000. However, with 24-hour darkness during the winter months, it's not for everyone.
But in the south, within a few hours' drive of the country's major cities, you can also find great deals.
This four-bedroom, sea-front home in Slåtten, which is in a small cove, is listed for just 1,181,290 NOK ($124,020). It comes with nearly five acres of land and nearly 600 feet of shoreline.
You're also just about three hours' drive from the city of Bergen, the "fjord capital of Norway" and lively student town, renowned for its seafood.
Get Your Free Real Estate Report Now
Sign up for our free daily Postcard e-letter and get a valuable free report on the The 5 Best Places to Buy Real Estate In 2023.
Related Articles
The 10 Best Places to Invest in Real Estate
Could This Be the End of the Golden Visa?