Jody Mahoney first broached the subject of retiring abroad with her husband, Mark, eight years ago. They're both avid travelers, and she hoped to find somewhere outside the U.S. with less stress, a lower cost of living, and warmer weather.
With Mark on board for a move, the pair subscribed to International Living magazine to research their overseas retirement. Jody put together a spreadsheet of must-have parameters, including good healthcare, affordable cost of living, low crime rate, political stability, nice weather, ease of residency, and a vibrant expat community. Top of their list: Panama.
Among their most critical criteria was an active expat community, as Mark's favorite pastime is playing rock 'n' roll. In fact, they first met when his band performed at a Halloween party in 1978.
Mark has long worked as a professional musician, debuting on TV at age 17. He also owned a welding business, specializing in welding stainless steel for commercial kitchens and creating artworks for sale. Jody spent the 31 years of her professional life working in various roles for the school district, from running the health office, to being an office clerk, principal's secretary, and human resources officer.
To ensure they were making the right decision, they attended the February 2019 IL Panama Conference. They made a plan to stay for three months after the event so they could visit several areas of the country, with coastal Pedasí scheduled to be their final stop. But on the plane ride down, they met Devon, a fellow musician and expat based in Pedasí, who invited them to stay at his home after the conference.
After arriving in Pedasí, Mark received an invitation to perform from Ermelinda, owner of Smiley's bar and restaurant. She asked Mark to play with her husband, John, and the house band. And in a single week, he performed with them twice and also delivered a solo show at the venue. Mark and Jody also quickly made other friends in the close-knit expat community.
After their one-week visit to Pedasí, Mark and Jody visited several other regions of Panama. But Mark's heart was drawing him back to Pedasí.
They extended their stay to a total of seven months because they were loving Pedasí and decided they needed to give it a long try to experience both the dry and wet season. Jody also wanted to let the novelty wear off and see if Pedasí felt like home. Ultimately, she decided a permanent move was right for them because they had made lifelong friends in their short time there. Mark's mind had been made up much sooner.
In August, they returned to Colorado to put their house on the market so they could get back to Pedasí as soon as possible. They've worked day and night to give away or sell most of the items from the house they lived in for more than 24 years. The house sold in two months, and Mark and Jody are planning to move to Pedasí full-time in December.
The downsizing process was made that much easier because they had already rented in Pedasí and learned what they could and couldn't purchase there. This helped them focus on bringing only the most important items. For Jody, that includes some kitchen equipment and clothing. Mark's list features computing and musical equipment and some very personal items, like his great-great-grandmother's wedding gloves. They expect all of their must-haves to fit onto one 12-square-foot shipping pallet and into two boxes they're bringing with them.
Like many people who move to another country, they have found some of their family and friends are really happy for them, some are sad, and some think they are out of their minds. Mark says it's not an easy transition to make—you have to "want it." But they feel that their lives in Pedasí are 5% stress, versus 95% stress in Colorado. According to Mark, the only stress you have in Pedasí is what you create.
Need a Way to Fund a New, Better Life?

Join our Savvy Retiree Daily e-letter today and you'll hear from us daily, telling you about ways you can gain the freedom to live where you want, travel when you like and create a life you love. We'll also send you a FREE Report Fund A New, Better Life With These 6 Portable Careers...
Related Articles
By Moving to Panama You Can Move to Paradise
Panama Itinerary: How to Spend 7 Days in Panama
---
You know more Spanish words than you think you do! And we guarantee you can be carrying on conversations...in Spanish...in just 20 Minutes. Reserve your spot now for our FREE webinar.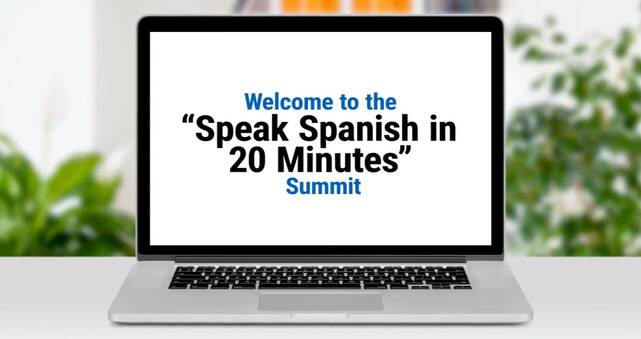 ---