Bonnie Hayman – IL Nicaragua Correspondent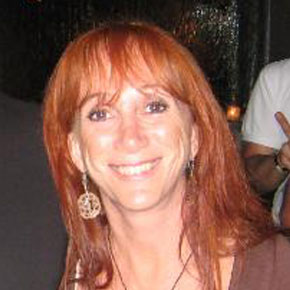 Hi David,
There are SO many great reasons to move overseas that it is impossible to list them all. I chose Nicaragua 8 years ago and I'll never leave! Here are some reasons why:
I'm so much happier here.
I'm a middle class gal from the states who was able to buy an ocean-view home because the prices are so economical.
I was able to retire 11 years early.
I can live in this tropical paradise for the rest of my life on about $1,000 a month. A couple should plan to spend $1200 to $1500 a month. This includes furnished apartment, water, electricity, WIFI, food, going out for dinner, pretty much everything.
The weather is perfect for me – about 85 degrees year round.
I can get the same health care here for about 1/10th the cost.
I've found small jobs here where I can use my professional background to help others, get a little money, but all the time doing the work because I WANT to, not because I have to.
You can take all sorts of classes here for $5 an hour: salsa and merengue dance lessons, marimba, Spanish, belly-dancing, yoga, zumba, water aerobics, painting, etc.
I've made a lot of great friends – both expat and Nicaraguans.
I've created a new life for myself that is the life I've always dreamed of having.
I wake up EVERY day with a smile on my face!
I could go on and on, but I think you get the picture!
Suzan Haskins – IL Editor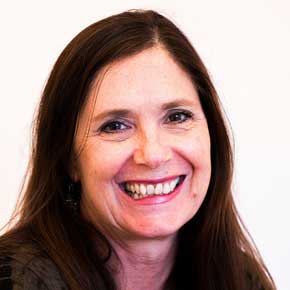 Very simply, the best reason to retire overseas is because it is something you want to do. And as a couple, you both must want to do this. If you don't love to travel, love immersing yourself in the culture and integrating with the locals, then don't do it. All those other things are the tip of the iceberg, but what's down below has to be a yearning for adventure and a real love of foreign cultures and people.
Gigi Griffis – IL Europe Correspondent
Hi David!

As Bonnie says, there are so many reasons for moving abroad that it would be impossible to list them all, but here are a few reasons I and the expats I've interviewed over the years have cited for moving to Europe:

High quality healthcare at affordable prices (expats in France rave about this, in particular);

Walkable cities with readily available and quality public transportation (even if you cannot or no longer want to drive, your freedom isn't compromised here);

Old world charm (ancient cobblestones, castles, and villas are everywhere);

Ease of travel (top travel destinations like Paris, Rome, and Tuscany are just a hop, skip, and jump away);

Fresh, good food (in most of Europe, GMOs and many of the harmful chemicals allowed in American food are banned; plus, Europeans–particularly in places like Italy and France–place high value on the freshness of their food and fresh markets are everywhere);

Finally, it's cheaper than you think. Particularly in places like southern Italy, you can live very economically. I've personally spent less than $2,000 per month living in places like Italy's Umbrian countryside, the Croatian coast, the Slovenian mountains, and central Spain.

Jason Holland – IL Roving Latin America Editor

Hi David,

Costa Rica offers quite a lot. We have a warm tropical climate, a lower cost of living (retired couples should expect to spend about $2,000 per month, of course it depends on lifestyle), low cost/high quality healthcare, and a ton of natural beauty and wildlife. You can live in the mountains, in the rain forest, on the beach, in tiny fishing villages, or bustling resort towns. There is a place to match any lifestyle.

Plus, Costa Ricans are warm and friendly people. There is a saying here, Pura Vida, that essential means "life is good," and people really live by that motto.

One last thing. There are established expat communities throughout the country, which makes the transition easier and makes it easy to make friends.

You can find out more about Costa Rica here: https://internationalliving.com/countries/costa-rica/
Ann Kuffner – IL Belize Correspondent
Expats who are the happiest in their new homes seem to be those who relish new experiences and expanding/changing their lives. Those who expect to re-create their past home are usually frustrated.

Of course, there are many practical reasons to move overseas, such as cutting your cost of living, being in a much warmer and more comfortable environment, and being able to retire early. But it's important to have an open mind to truly experience your new home, wherever that may be.

I moved to Belize because its intense natural beauty brings me joy every day. The Mesoamerican Barrier reef, Caribbean Sea, Maya mountains, rainforest, 500 species of birds, and many exotic animals all make this a eco-wonderland. Eco-Tourism and outdoor activities are what Belize is all about. But we do lack sophisticated cultural activities that you find in large urban areas. You won't find opera, couples dancing, diverse museums and theaters here.

The weather is warm and the Caribbean Sea breezes cooling. The Belizean people are inviting and helpful. Many expats come for the natural beauty and environment but stay because of the Belizean people. And there are many diverse cultures and races in this tiny country. It is a true melting pot.

The cost of living here varies from region to region. It is very reasonable on the mainland in areas not in a tourist town, where it's possible to live for under $1300/month. But the tourist towns are expensive. Healthcare is decent, but limited. But Mexico, with it's depth of medical services, is nearby.

Also, Belize is English speaking. So for expats who have difficulty learning a new language, Belize is an option worth considering. The laws here are also British Commonwealth based, so very comfortable for North Americans.

Glynna Prentice – IL Mexico Editor

Hi David,

As you can see from the answers you've received, there are plenty of places where you can get a low cost of living and great healthcare. The choice of country can come down to what culture, climate, and lifestyle you like best.

But, as Suzan and Ann point out, you ultimately have to be moving abroad because you want and enjoy that experience…because you're actively, positively, reaching out for adventure and wider horizons. If you just want to move abroad so you can recreate your old life, only cheaper, you'll likely be dissatisfied.

Steven Lepoidevin – IL Thailand Correspondent

Hi David,

It's difficult to outline all the good reasons for retiring abroad. Coming from Canada, a hot climate was definitely near the top of the list for us. We had already been living in China for six years so Thailand was a good fit for us when it came time to retire. With its excellent healthcare and inexpensive cost of living, it was an easy choice. We also really enjoy living in a large city with all its modern amenities for small town prices.

We love experiencing new cultures, living new adventures every day, and constantly being amazed. Of course, having the rest of Southeast Asia on our doorstep is also a bonus. As Glynna says, it can't be all about the cheaper cost of living. It often requires a lot of hard work, patience and infinite flexibility along with a desire to expand your horizons.

Amanda Walkins – IL Roatan Correspondent

Hi David!

You've received several great responses here about making the decision to move abroad! I'm in agreement: you need to be realistic about yourselves and about both your expectations for your retirement. Moving overseas means being farther from family or friends back home – be sure that you feel comfortable being away for long periods of time.

You'll also need to consider your desire and ability to learn a new language – many of the countries we all live in will require you to learn at least the basics of a second language in order to get by. These are crucial components to moving abroad anywhere in the world.

When it comes to selecting a particular location, you've mentioned some popular concerns: cost of living, climate, and healthcare. I can speak to living in Roatan, which enjoys a beautiful tropical climate with one of the lowest costs of living in the Caribbean. Couples could live on $3,000/month extremely comfortably, with plenty of extra luxuries you may not be able to afford back home. You can live on much less if you own your own home and don't have extravagant expenses.

Healthcare is also good in Roatan, though it's similar to living in a more rural part of the U.S. in that certain specialists may be located farther away in the cities. Another hospital is currently being built on the island with cooperation from one of the mainland's premier facilities.

You'll know when you arrive in a place whether or not it's perfect for you. Take trips and decide what works for both of you…and have fun with it! Good luck!

Jessica Ramesch – IL Panama Editor

Hi David,

Thanks for visiting the IL Community Website.

Modern, comfortable, familiar, convenient, high-value. These are all terms you will hear in connection with Panama, and rightly so.

I've been living in Panama City for over ten years, and…more and more I'm finding that nothing compares to Panama, even if we human beings can always find stuff to gripe about…stuff that isn't perfect.

Bottom line, Panama is stable—not just politically but also in terms of civil rights, banking, economic growth, and even the real estate market. And it consistently makes progress in important areas, from infrastructure to education.

Like many other countries in Latin America, Panama has excellent, affordable healthcare. The city is home to some of the most technologically advanced hospitals in the region and there are English speaking doctors in hub towns across the country.

Panama's Pensioner Program provides an easy means of securing residence in Panama, in addition to an extensive discounts program that saves pensioners money on everything from medication to travel.

Panama offers a warm, tropical climate at sea-level (and plenty of beaches) and in the mountains, cooler temperatures.

All this makes Panama a comfortable place to live, especially if you're from the so-called "First World." For most of the expats who live here, it's about the overall value.

Of course, there are many countries on the IL radar that are also wonderful in their own ways. Where to go is an intensely personal decision that only you can make. International Living Publications does its best to publish the kind of ultra-specific information you will find useful in judging which destination is best for you (based on your personal needs and wants) and making your decision.

One thing most every expat will tell you is "I have no regrets…except for I wish I'd moved sooner."

You'll find a great deal of info on Panama (including beach, rural, mountain, and island destinations) at www.internationalliving.com/countries/panama.

Happy hunting…

IL Panama Editor Jessica Ramesch

Get Your Free Report on the World's Best Places to Retire

Learn more about the best places in the world to retire in our daily postcard e-letter.

Simply enter your email address below to sign up for our free daily postcards and we'll also send you a Free Report on The World's Top 10 Retirement Havens.

Get Your Free Report Here