Hello,
Myself and my husband Bill are strongly considering making the move overseas but are also very unsure so we are writing out the pros and cons.
Can your experts please tell me what they think are their top five reasons for moving overseas?
We are open to all destinations. I really appreciate any advice.
Wendy Dechambeau – Ecuador Correspondent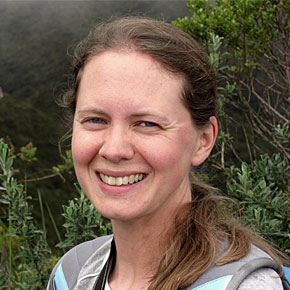 Hi Sarah,
My husband, sons, and I moved to Ecuador three years ago and here are our top reasons for moving abroad: We get to experience a new culture, we get to learn a new language, we had the opportunity to open our own business with fewer restrictions than in the U.S., we have easier access to other countries for travel, and it's been a mind-broadening experience all around.
Our top reasons for choosing Ecuador are/were: Great climate with no hot or cold extremes in the mountains, very affordable cost of living, friendly welcoming people, it's fairly easy to obtain a residency visa, and it's just an overall gorgeous place to live!
If you want to find more information on Ecuador, you can find much of it here: https://internationalliving.com/countries/ecuador/
Suzan Haskins – Ecuador Correspondent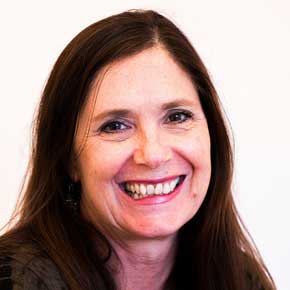 For us, the #1 reason was pure adventure. We wanted a fulfilling experience that will give us lots of great stories to tell in our old age. And we like to live life with no regrets.
#2 We were sick of the rat race and the corporate working world at home. It's no fun to spend all your daylight hours hunched over a desk and computer, stuck in traffic, running errands in crowded places, and so on… never mind shoveling snow in the winter and mowing the grass in the summer…
#3 See #2 — we definitely wanted to live in a climate where we wouldn't die if we locked ourselves out of the house at night or our car ran out of gas on a deserted road in the winter… or if we couldn't afford air conditioning in the summer. (Climate swings in Nebraska, where we're from, can be brutal.) And that doesn't even consider the utility costs to heat and cool our home year round. We were spending at least $500 a month in Nebraska back then compared to $25 or $30 a month it costs us today in Ecuador… need I say more?
So these were our top three reasons: adventure, lifestyle improvement, better weather. I'm not sure we cared about much else when we took the leap overseas back in 2001. We did believe that our cost of living would be lower, and that has turned out, happily, to be true. But it wasn't our overall motivating factor. Now that we're creeping towards retirement age, the fact that our
basic monthly expenses run about $1,500 a month here in Ecuador is a very welcome factor, indeed, in our decision to continue to live overseas.
If there were a fifth reason that we've come to embrace, it's that the internet makes this a very small world. We can instantly communicate with family and friends back home or colleagues anywhere in the world. If it hadn't been for the ease of staying in touch and being able to work from anywhere in the world, I'm not sure we would have embarked on the adventure at all.
I hope this helps you — but this is our story. Yours will certainly be completely different and only you know what motivates you and/or will make you happy. Best of luck!
Ann Kuffner – Belize Correspondent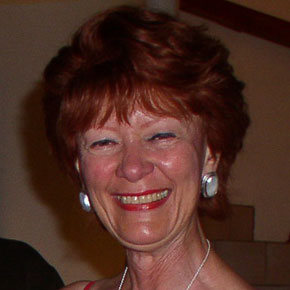 Sarah,
We did a comprehensive analysis before moving full time to Belize, spending time there first, and then later moving there. Here are five reasons that were important to us:
– The cost of living in Belize is much lower than in that in California, where we came from. That allowed us to retire early.
– I wanted to live on the Caribbean Coast. We were enchanted with the beauty of the environment in Belize. I didn't want to live way out, exposed, in the Caymans or Virgin Islands. And the price on these islands was out of our reach.
– Belize is a table democratic country with similar laws. The fact that Belize is a stable democracy was critical for us. It's easy to understand their laws and regulations. And English is the primary language. And it is not a litigious society.
– Friendly citizens and strong sense of community. We wanted to live in a community environment where expats are welcomed with open arms. Some countries allow expats but are resentful towards them.
– Proximity to USA. It's pretty easy to get back home in a pinch, if we need to. It only takes 2 hours to fly to Houston or Miami. We only go back once or twice a year. But as we near medicare age, I expect we'll use the medical services in the USA more. And we want to visit our family, kids and grandkids regularly. Flight prices keep going up. But the cost of flying from Belize to the USA has been pretty consistent the last few years. Also, we have great options in Belize for flying between districts.
There were many other reasons, but these were a high priority for us.
Jessica Ramesch – Panama Correspondent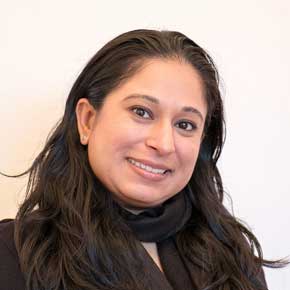 Hi Sarah,
I have lived in some beautiful places in the States (places with wonderful people, great art and food scenes, etc). But like many expats, I can look back and pinpoint a few experiences that were deciding factors. For example, I remember being young and poor in Richmond, VA, and having a toothache, and realizing that I couldn't afford a measly filling because my insurance, so called, didn't cover it…and the price to pay out of pocket was ludicrous by any standards.
After working an exciting but crazy 70-hour-a-week-minimum job for five years, I decided that I wanted to make less money, not more. I wanted to do something that didn't stress me out (and best case scenario actually made me happy). I wanted to live somewhere that felt safe and stable, not crazy and unpredictable. I wanted to be able to afford, on a lower salary, basic human rights like health care and clean drinking water, and little "luxuries"…like hiring help when needed. And I didn't realize it then, but I also wanted a place that was less regulated/litigious–i.e., where the government wouldn't be on my back for everything from paying taxes to starting a business.
There are quite a few places in the region that meet the above criteria. But I am a city girl/"culture vulture" at heart, so there was really only one place for me. Panama City isn't for everyone–the traffic can be nuts sometimes, for starters. But it's such an exciting place to be now. The art scene is growing into something truly spectacular, foodies have never been happier, and I can't think of a single convenience or amenity that isn't available here. It's comfort, convenience, value, and variety at its best. No matter where in the country you live. I visit mountain hamlets and lush green islets on a regular basis (I am currently visiting one of the world's great fishing capitals, Pedasi). everything is close and easy to get to.
Choosing a new home overseas is entirely subjective, as Suzan mentions in her insightful post. You can read about ten different places, but perhaps two or three will really "speak" to you. And if you do your reading and then put boots on the ground, you will find it easy to narrow it down to one. The best thing you can do is to make a list of what is most important to you and then read about how places like Panama (and the other gorgeous countries mentioned here, by my colleagues) measure up.
Get the nitty gritty facts about Panama (RE the excellent infrastructure, high-speed internet, and more) at https://internationalliving.com/countries/panama/.
Happy researching!
Jessica Ramesch
Panama Editor
International Living
David Hammond – Uruguay Correspondent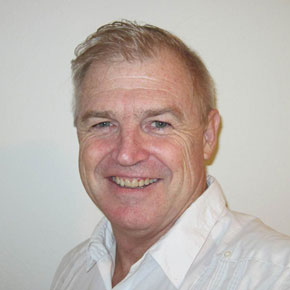 Hi Sarah,
The top reason I moved to Uruguay was for the culture, which is warm and respectful at the same time. People take time for each other. It's muy tranquilo.
Another attraction is the ability to live a simpler life. It's easy to get by without a car, both around town and going from city to city. There is almost zero social pressure to keep up with the Joneses here. And while Uruguay isn't cheap, it's possible for me to live here for much less than what it cost in the U.S.
I didn't move abroad for the health care, but having needed care a few times, it's become one of the things I appreciate most about expat life in Uruguay. I get good care at an affordable fixed monthly rate. And no big deductibles and exclusions to worry about.
The quality of fresh whole foods here is really good, and something I never stop appreciating. The beef is grass fed and most of the fruits and vegetables have not been sprayed with pesticides.
I was also impressed spending time in places like Uruguay's Department of Rocha where you can still find stretches of beautiful Atlantic beaches that are barely developed with lots of wildlife around.
Jason Holland – Roving Latin America Correspondent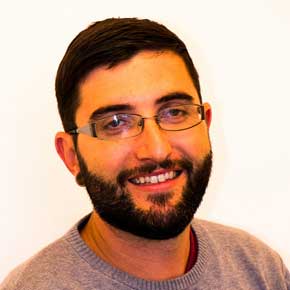 Hi Sarah,
In my family's case, we were looking for adventure. We loved the country and had enjoyed exploring its beaches, mountains, and jungles on vacations prior to moving … and living here we've had the chance to explore so much more. We've also found that we can live very well here on much less than we'd spend in the U.S. The low cost high quality medical care and friendly people have also been great.
One thing that many expats I've spoken to mentioned was getting out of their comfort zone. They wanted to break out of the mold… escape the same old, same old of their lives back home.
Jason
Bonnie Hayman – Nicaragua Correspondent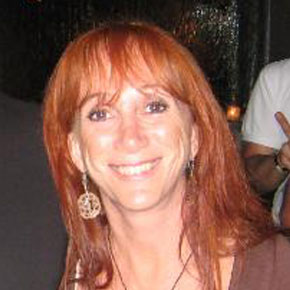 Hi Sarah
There are many reasons why I moved to Nicaragua, but here are the top 5:
I could retire 11 years earlier than the U.S. In fact, had I stayed in the U.S., I'd probably have to work forever with the financial crisis still looming.
It allows me to live in warm weather and sunshine year-round with a much simpler and happier lifestyle and no stress. Healthier too….food in the local markets like fruits and vegetables are REALLY organic because they come from local farms. No chemicals, paint or wax used.
It is unbelievably cheap to live here. Frugal people can have their furnished apartment, with electricity, WIFI, and water, their food (including eating out quite a bit), and incidentals for about $1000 a month.
Nicaragua is safe…they say it's the safest country in Central America. I moved here alone and I feel confident going anywhere, on the public buses, driving my truck, etc.
The people are wonderful, caring, family-loving. The country has a colorful culture, with a lot of singing and dancing. It's raw life, you are free to be YOU. No competitions, no answering to anyone. Learn what you want. Explore where you want. Volunteer. Age, color, idiosyncrasies – none of it matters here. It's the life we are all searching for, yet only few of us find.
I hope you find the country of your dreams….try them out first!

Get Your Free Report on the World's Best Places to Retire
Learn more about the best places in the world to retire in our daily postcard e-letter.
Simply enter your email address below to sign up for our free daily postcards and we'll also send you a Free Report on The World's Top 10 Retirement Havens.
Get Your Free Report Here