The first time I saw this sight, I wondered, "What the heck!"
The photo above was taken in San Miguel de Allende—one of my favorite cities in all of Latin America… (Apparently a few other people like it as much as I do—in 2013 it was voted the #1 travel destination by Condé Nast Traveler readers.)
It took me a while to notice what was so unusual about that picture—a hangover from the lifestyle I led over a decade ago. Back then, when I traveled to international destinations for business or pleasure, I was always in a hurry… I mean, I only had a week or two at the most to check out everything.
When you travel that way, you don't have time to get off the beaten path; you kind of hit the "high spots," check out of your hotel, rush to the airport…and hope you got some good photos and postcards so you can go back and see what you missed…
After those all-too-short visits, I'd return to my job in the USA. And every morning I had to dash out of my home, fight morning traffic (in Boston, Miami, Dallas, Los Angeles, or San Diego)… get my work done… then speed out of the parking structure and fight the "going home" traffic—all the while dreaming about what it would be like to stay three or four weeks (or more) in a great destination rather than the measly week or two my company offered.
Back then, I never would have stumbled across this tree growing in the middle of the road…just four blocks from a popular shopping district. I just didn't have the time. But these days, I have all the time in the world to make discoveries just like that.
When I first saw it I asked a local, "Why is the tree in the middle of the road?"
He said, "The tree was here before we built the road. It was a beautiful tree even then and here we think about balance."
I couldn't really argue with his logic: Balance…time to soak it all in…time to enjoy a #1 travel destination… What a concept!
That tree is a metaphor for the kind of life many of us wish we could have…but don't think it is possible. How do you balance having the time to enjoy such beauty and wonder…while still earning enough to pay for it?
Well, I show people—people just like you—how to do exactly that. Today the Internet means you don't necessarily have to run back to your cubicle or office after vacation.
You can take your income with you (if you know how to work online) and do your work from almost anywhere in the world.
You may not view yourself as tech savvy—but I've made a practice out of showing Baby Boomers how they can easily find an income online. There's plenty of work for you to do, no matter your skills or experience.
Right now, the freelance assignment arena is exploding. When you know where to look, you can pick up assignments as and when you need them—and do them from anywhere in the world. That means you can choose your own hours and only work as much as you'd like or need to.
There are literally hundreds of thousands of freelance assignments screaming for skills you probably have, starting with proofreading and writing, all the way up to sophisticated consulting, including management, business, medical, legal, engineering fields, and more…
The number of assignments is only going to increase in the coming years. Some very credible estimates puts the U.S. workforce at 40% freelancers by 2020. This isn't just an opportunity for a few—it's a "mega-trend" that will be taken up by millions.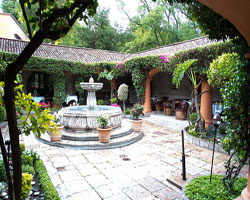 Freelancing is the perfect way to earn an income if you want to travel or retire overseas. The Internet is finding its way to all the nooks and crannies of the planet; as it does, you can stay right on top of phone calls, emails, projects, and more from your favorite balcony.
Most Baby Boomers have a lifetime's worth of career and life experience, hard won skills, common sense, and a "can do" attitude—all qualities that put them in demand for many of the thousands of freelance assignments posted every day.
Sure there is stuff to learn, and yes, you'll have to step outside your comfort zone…but the kind of lifestyle you dream of isn't out of reach—if you have a plan, learn a few shortcuts, and tap into the wisdom of your fellow Boomers who have travelled this path and are enjoying its fruits already…
Let me help you find your "tree in the middle of the road"—the balance you require to have the kind of lifestyle you want and deserve…
Join my Summer Income Challenge and, in just 21 days, you'll be able to earn an income from anywhere in the world.
Free Report:
Sign up for IL's Fund Your Life Overseas e-letter today and we'll also send you a FREE report about ways to earn money abroad. Simply enter your email in the box below and we'll send you this free report: Fund Your New Life Overseas With These 6 Portable Careers.
Get Your Free Report Here