Hi IL,
I turned 57 this year and my dream is to live/retire overseas in the next few years. I have no specific country in mind but I would like to ask your experts "what has been the best experience or encounter that you have had since moving overseas?"
I am just trying to get a better idea of what it would be like to leave the bad winters here behind and live somewhere with a better all-round climate and cost of living.
Thank you,
Liz
Suzan Haskins – Ecuador Correspondent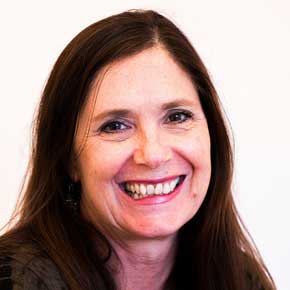 Since I've lived overseas for 15 years now, I've had far too many wonderful experiences to write about all of them here. For me, I think it's the day-to-day activities that matter most…Every day. we encounter something culturally unique, whether it's a shamanic cleansing and blessing of a new business, or a horse parade where the horses actually dance and do stunts in the middle of the street, or the opportunity to eat something new and totally foreign to our staid midwestern palates…. And the fact that we live in a place where, at a moment's notice, we can take walks in the Andes Mountains and spy flora and fauna we've never seen before…or go to the rainforest to see pink dolphins or go whale-watching along the Pacific Coast…it doesn't get much better than that.
Edd Staton – Ecuador Correspondent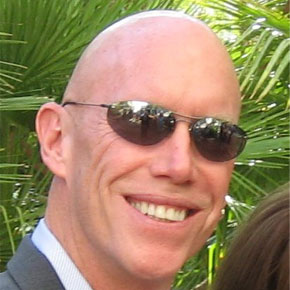 Interesting question. When we moved to Ecuador six years ago we pretty much knew from online research what to expect regarding common topics like weather and cost of living. Our most pleasant surprise has been the quality of friendships we have developed with both locals and other expats. Our previous working life left little time to nurture quality relationships. Here in Cuenca our "family" of friends is one of the most satisfying parts of retirement abroad.
Jessica Ramesch – Panama Correspondent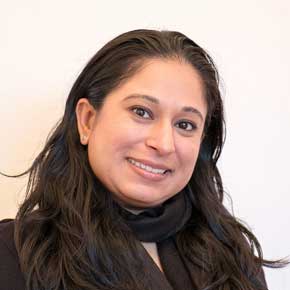 Hi Liz,
Thanks for your question. I have had so many good experiences since I became a full-time resident of Panama in 2005, it is hard to choose just one. Certainly never having to deal with snow or hurricane weather is a big plus for me. And I've had many a friendly encounter with locals who have helped me figure out how to say certain things in Spanish…how to find the places or products I'm looking for…what to see and do when visiting a new town in Panama.
I guess one of the number one pros for me has been a change in my pace of living. Everyone tells me not to stress and they're so easy-going here. Most of the people I have to deal with on a regular basis are generous with their time and happy to chat with me. Schedules and rules can be a little more flexible in Panama. I can't tell you how many times doctors, police officers, and service providers have waived small fees or let me off with a warning instead of a ticket. The last time I went to the dermatologist she sat and chatted with me for a good half hour…I didn't feel rushed out (as I frequently did in the States…I be shooed from my doctor's office only to realize I hadn't asked half my questions). On the contrary, I felt listened to and cared for.
It took me a little time to adapt to this slower, more flexible pace of living, and I do still have days when my North American-style OCD kicks in, but I'm much more relaxed, happier and healthier and I attribute most of this to the Panamanian way of life.
I hope this provides some insight and you enjoy researching all the wonderful countries featured at InternationalLiving.com and all they have to offer.
Best,
IL Panama Editor Jessica Ramesch
Jason Holland – Roving Latin America Correspondent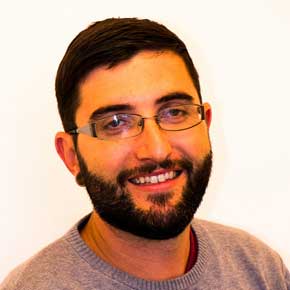 For my family and I, living in a great climate and experiencing a low cost of living was just one of the reasons we loved Costa Rica, where we lived for four years prior to moving to Mexico recently (we love to travel and explore). But I think there is a more important benefit, one that really makes living in Costa Rica special. And that's the people and their attitude… the way they look at life. There's a saying in Costa Rica. Pura Vida, which basically translates to "life is good." And people really believe it! Ticos, as Costa Ricans call themselves, are friendly, helpful, happy… they spend time with family and in their community. And they're very welcoming of new gringo neighbors too. When we first moved down, we weren't quite how sure we would fit in as foreigners. But those concerns quickly evaporated. We always felt very welcome from the first day.
By the way, that Pura Vida attitude quickly rubs off on the expat community as well. Newcomers are warmly welcomed and invited to parties, get togethers, etc. You'll have no problem.
Keith Hockton – Malaysia Correspondent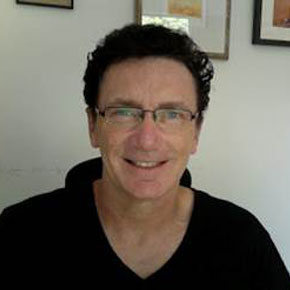 I live in Malaysia and your question is a difficult one primarily due to the fact there are so many things that go on the best experience list. There are the amazing people, the delicious food, the astounding weather, the low cost of living, the things that you do on a daily basis (driving into Thailand for lunch for instance), how social the place is, how different the place is, how close we are now to other amazing countries in South East Asia. It's an endless list Liz.
Ann Kuffner – Belize Correspondent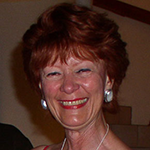 Since moving to Belize our lives have been expanded in numerous ways. First of all, I never tire of living on the gorgeous Caribbean Sea. Every day I can see the waves breaking on the Mesoamerican Barrier Reef. There are few sites in the world that I consider to be as beautiful. And the weather in Belize is always warm. We can eat dinner at a restaurant on the beach all year round. The other thing that has kept me here, on Ambergris Caye, are the interactions we have with people – locals, expats, and visitors. The Belizeans are very friendly and accepting of outsiders, in general. Since English is the primary language, it's easy to communicate with Belizeans from day one. But we've also met expats and visitors from all over the world. We meet such diverse people that we now have friends from many corners of the globe. That was a benefit that I had not anticipated when we moved to this rather small island off the coast of Belize.
Ann Kuffner
Belize Corresponent
Glynna Prentice – Mexico Correspondent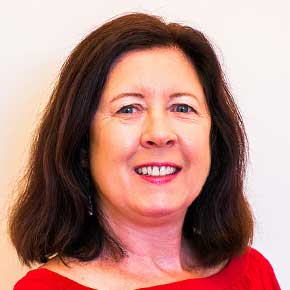 I can't think of one single experience that stands out in my mind. Rather, what I remember are all the lovely encounters I've had with locals everywhere I've lived or traveled…the way locals have always been helpful with restaurant suggestions, or directions when I'm lost…having a conversation with someone at the next table in a café, just chatting about local politics, events, or whatever. Most people I've met are proud of their home country and of their town, and they're eager to share it with you, whether it's a recommendation on sights to see or even walking you to your destination.
Jim Santos – Ecuador Correspondent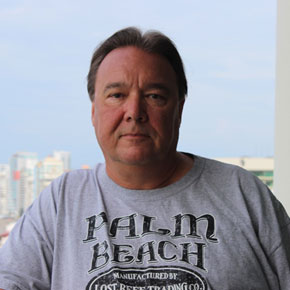 Liz, after living on the coast for almost three years, it is hard to pick something out as the "best" experience – there have been so many great ones! So let me tell you about our first encounter instead. We arrived in Guayaquil for the first time, planning to explore the coastal area and looking at properties. We arranged to rent a car at the airport, to start our trip with a drive to Playas. Once we checked in and loaded up the car, I asked the lot attendant how we get from the airport to the coastal road? At this point, I realized we should have studied a little Spanish in preparation. I didn't even know the words for "right" or "left". We were also hampered in that the attendant did not speak any English. Even worse, the roads in Guayaquil are not always marked clearly, and mostly are not laid out in any grid pattern.
Realising our problem, he motioned for me to wait a moment, took out his cellphone and made a call. Then he jumped in the back seat, motioned for me to get in, and said a Spanish word I recognized – "Vamos!"
So we left the airport, with our new friend, Jorge, directing us by pointing where to go. In a few minutes, we were out of the city and on the coastal highway. Jorge asked us to pull over at a pedestrian crosswalk, and we finally understood the phone call. He had a buddy waiting on the other side of the highway to take him back to the airport.
We were stunned at what a nice thing he had done for us, but when we tried to tip him, he just laughed and waived it off. A cheerful "bienvenidos a Ecuador!" (welcome to Ecuador), and he trotted off to head back to work.
This level of friendliness and helpfulness has been the norm here rather than the exception.
– Jim
Jackie Minchillo – Costa Rica Correspondent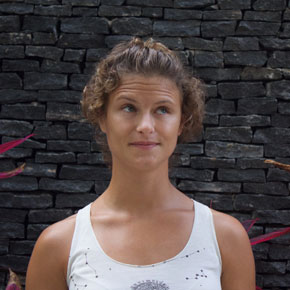 As someone who can relate to harsh winters (I lived my whole life in Detroit and Chicago), skipping winters by moving to Costa Rica has definitely been a clear benefit. People tried to tell me I would miss the seasons, but so far, I haven't.
In terms of the best overall experience, I would say developing a whole different outlook on life. People here value family and enjoying their time; there's less stress in general and a slower pace – which you do have to get used to, but once you do you grow to appreciate it. The opportunity to get out and enjoy nature every single day automatically decreases cost of living on its own, because a lot of the things you will love to do will be free – whether it's watching the sunset, going for a bike ride, swimming in the ocean, etc.
Jackie
Wendy Justice – Vietnam Correspondent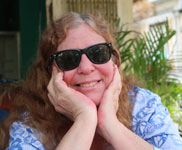 I've met incredible people, been invited to get an insider's view of cultures that I could never have imagined, and seen so many amazing sights. I have been warmly accepted into people's families in deeper ways that I will probably ever be able to understand. I'll never forget sharing lunch with a Tibetan nomad family in their tent in China's western Sichuan Province while their yaks grazed outside the flap, and later having a high-altitude headache cured instantly by a high-ranking Tibetan Buddhist monk.
Last year, I was the "token foreigner" on a promotional photography shoot on a luxury boat in Bai Tu Long Bay in Vietnam, where I was served champagne for breakfast and treated by the film crew like I was a glamorous star. In Malaysia, I wore traditional Indian clothes, complete with multiple bracelets and a bindi on my forehead, to pay respects to the bride and groom at a Hindu wedding that I was invited to attend. I was honored to be the first foreigner to visit my friend's village in Vietnam since the French left the country in 1954. I'll never forget being invited into a Padung refugee camp in Thailand to attend a local's only ceremony, where "long-neck women," wearing heavy brass rings around their necks, arms and calves, invited me into their homes and hearts. It's all part of a wonderful adventure; every day brings something new and unexpected.
Best regards,
Wendy
Greg Seymour – Costa Rica Correspondent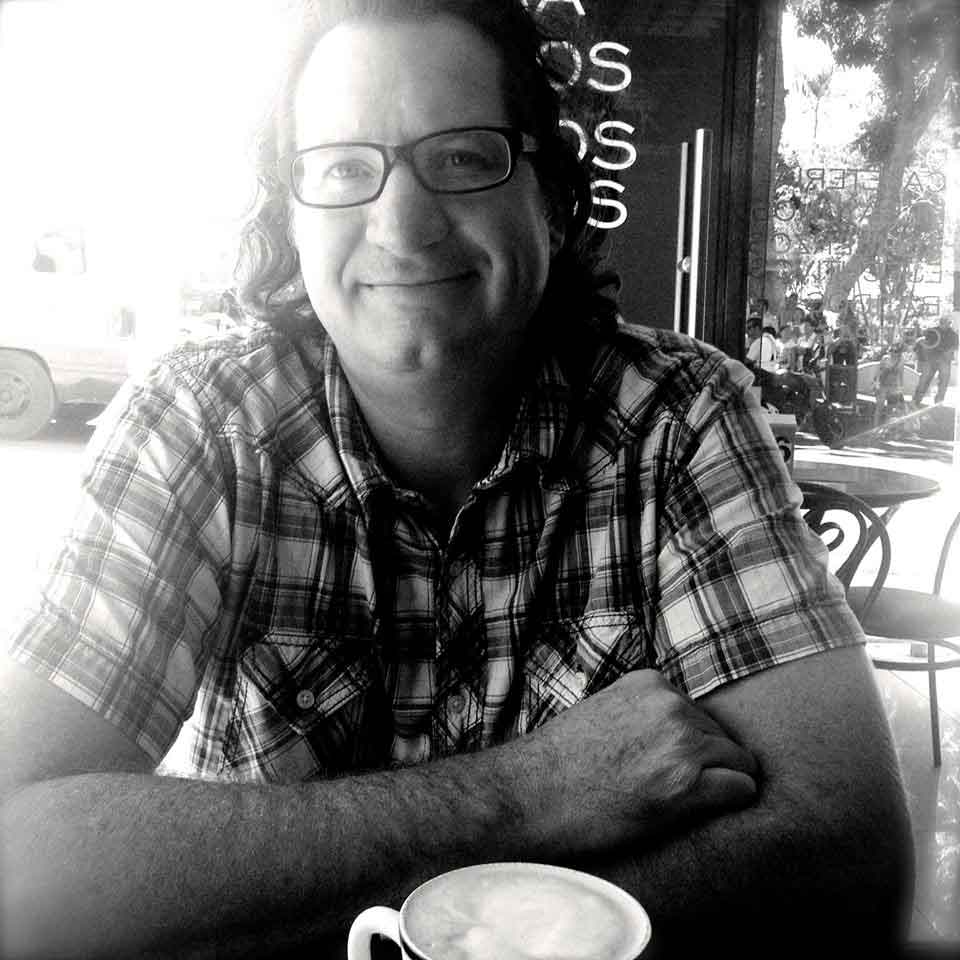 This is probably not the type of answer you are looking for. My answer is not an experience of a tourist site seen in Costa Rica or the experience of getting to know locals. It is more personal. My best experience is the continual improvement of my well-being. I left a stressful career behind in the States three years ago for life in Costa Rica's Central Valley.
I did not leave cold winters in the States but did leave the heat of Texas in the summer. The ideal weather where I live in Costa Rica encourages me to be much more active, plus I have the time do so. I have lost over 45 pounds and have regained health that I had lost due to overwork. This for me has been the most awesome experience of my time here.
Linda Card – Panama Correspondent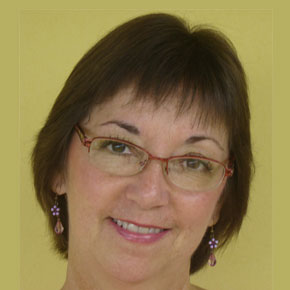 Hi Liz and thanks for your inquiry. As far as my best experience or encounter, I can't really point to one specific event. But I can share one thing that happens to me frequently.
I live in western Panama in the city of David and I've been here seven years. I have learned to speak Spanish over these years and it has enriched my life so much. Like most people, I go to the same places regularly in my daily life, such as the grocery store, the bank, the pharmacy, the produce stand, etc. and business is conducted in Spanish.
When I go to any of these places the people who work there know me, if not by name at least by appearance, and we always speak to one another. In most Latin cultures people acknowledge one another, even strangers, rather than ignore each other.
Some mornings I go about my errands in town, from one place to another, and I speak to every person I encounter, and we smile and have a nice, if simple, conversation. And that feels really good. It is genuine warmth and friendliness and makes me feel totally at home and comfortable here.
So if you do choose to move overseas, be prepared to open yourself up to your new home and let good things happen!
Linda Card, IL Chiriquí, Panama Correspondent.
Steve LePoidevin – Thailand Correspondent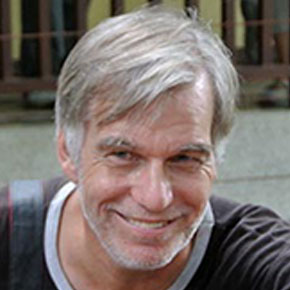 Hi Liz,
This is Steve LePoidevin, IL's Thailand correspondent. We have lived in several different countries since we moved overseas almost ten years ago. Originally from Canada, we definitely enjoy the warm year-round weather that comes with living in Southeast Asia. However, I think that our best experiences have been meeting all the like-minded people along the way. We have met so many interesting characters over the last decade who repeatedly tell us that they only wish they had made the move earlier. Singles and couples who have moved and lived abroad have so many stories to tell and so much information to share about their new home countries as well as other places they have visited. I am sure you will have a wonderful time wherever you choose to live/retire.

Get Your Free Report on the World's Best Places to Retire
Learn more about the best places in the world to retire in our daily postcard e-letter.
Simply enter your email address below to sign up for our free daily postcards and we'll also send you a Free Report on The World's Top 10 Retirement Havens.
Get Your Free Report Here