I've taken many taxis in my travels. And I've found them to be more than just a way to get from place to place. I consider every ride an opportunity to learn about where I am—history, culture, traditions, sports…even religion and politics (yes, usually no-go topics with strangers, but it's worked out).
I don't know. Maybe it's that I feel a bit uncomfortable sitting in a car with someone for 15 minutes without talking. But I almost always chat with the taxi driver, and I prefer to sit up front, even if I'm riding solo. Sometimes I break the ice, usually asking where they're from. Sometimes they ask me what I'm doing in town. That kicks off the conversation.
In a recent trip to Peru, I took a taxi from Cusco, the colonial town in the Andes, to a village in the Sacred Valley of the Incas, about two hours' drive (cost: $40). The driver was Quechua, a descendant of the Incas. And he had grown up in the countryside we were driving through. As he gave me the CliffsNotes version of Inca history, he pointed out sacred lakes and mountains and explained how a certain town was known for textiles…another for its roast cuy (guinea pig—I didn't partake). I learned how to say hello in Quechua (Napaykullayki). And as we bumped down the cobblestone road of Ollantaymbo, my destination, he pointed out the buildings built in Inca times, many centuries ago. We exited the car at one point and stood side by side at a scenic overlook, taking in the soaring mountains and jagged snow-capped peaks, the Urubamba River meandering through the middle of the valley far below. "This is why I live here," he told me.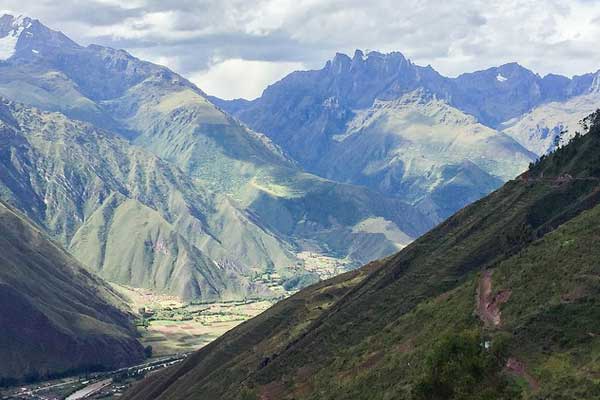 One of the most colorful taxi drivers was in Jamaica, in the beach town of Negril. Dandelion was the name of this elderly Rasta with a youthful spirit and gregarious attitude. A bottle of Guinness Extra Stout clutched in one hand, the other on the steering wheel (I forget how he shifted gears), he told my wife and me about his grandkids…and his philosophy in life: smile, be happy, focus on family…and drink Guinness.
In Mérida, one of Mexico's best-loved colonial cities, the driver was full of fierce, hometown pride. He explained that many people on the Yucatán peninsula, especially in Mérida, consider themselves Yucateco first, Mexican second. It's a legacy of that part of the country being isolated geographically from the center of power for so many years, as well as its strong Mayan heritage. That's not something they put in the tourist brochure.
In Costa Rica, I invariably end up talking about fútbol (soccer). There are deep-seated rivalries in the local first division league and the national team is venerated, especially after their strong showing in the last World Cup. Many taxi drivers have also lived in the U.S.—they work for a few years, often in New Jersey for whatever reason, saving money to buy their taxi. So we usually also talk about their time in the U.S. Funny thing is, none ever wanted to stay in the States. It's okay, they say, but too much stress, too expensive, and too cold.
A little side note here. And, if you've taken a taxi in Latin America, you might have experienced this too. If the driver is not playing Latin music like salsa, bachata, or cumbia…he invariably has a mix of 80s soft rock and smooth R&B. One taxi I took in San José, Costa Rica even had a DVD player playing music videos for his passengers. On that ride we jammed to Air Supply, Hall & Oates, and Tears for Fears. I'm not sure why the fixation…I've never asked. Just enjoyed the ride.
Related Articles
Living Internationally: How to Enjoy a Roving Retirement
Going Solo: How and Where to Enjoy Life Abroad as a Single