Perhaps you've noticed it. A lot of the literature about expats in Panama is so very rose-tinted. "Why is that?" you may wonder. "Why don't people spend more time talking about the challenges and the downsides?"
Talk to any expat in Panama and you're likely to find that, despite any negative experiences, the good outweighs the bad. It's not that there aren't any challenges. Learning Spanish takes time (and you will need basic Spanish here, despite the many English speakers). And it takes time to adjust to the slower pace of Latin living. So, sure…there are cons. But expats here are often too busy enjoying the sunshine to dwell on them.
That's certainly true for me. Since 2005, I've been living in Panama City, a mecca of gleaming towers on the Pacific, filled with art galleries and theaters…banks and businesses…attractive, fun-loving locals and an international community from around the globe. Sure, traffic in the city can be bad. It can get noisy, too. But like many other expats who are retired or work from home, I'm not tied to rush-hour schedules.
Being on the Pacific, near what's known as Panama's Dry Arc, means I see the sun almost every morning. Most importantly, for me, here I can afford the kind of cosmopolitan lifestyle I used to dream about. I dine in trendy restaurants that wouldn't be out of place in cities like New York or Barcelona. I attend movies and plays (many of them in English), concerts, art exhibits, film festivals, sporting events, wine expos, and so much more.
And I love leaving the city nearly as much I love living in it…
I've been writing about my life in Panama for over a decade, and I spend a lot of time exploring the country. I enjoy driving to small, rural towns and simple pleasures that cost little or nothing at all. Walks along deserted beaches…$2 beers in small colonial towns…waterfalls and hot springs in lush cloudforest valleys.
Each of Panama's regions has its own look and feel. There are hundreds of Caribbean islands and active, welcoming expat communities all along the Pacific Coast. A 20-minute flight gets me to the Caribbean isles of Guna Yala, the nature reserve governed by the local Guna tribe. An hour's drive gets me to safe and tranquil Coronado, home to an expansive beach that's always pristine and never crowded.
And there are also cool mountain havens, both around Panama City and in the Chiriquí region that borders Costa Rica. Places where pineapple is grown on verdant hillsides and lush cloud forests beckon you with hiking trails and waterfalls. The drive from Panama City to the mountain town of Cerro Azul, adjacent to the Chagres National Park, is just an hour. If I want to go to the coffee-growing province of Chiriquí, I can drive to it in five to six hours…but I usually opt for a 55-minute flight. With so much to see and explore, I'm never bored.
The first time I boarded a plane to this "Third World" country in 1990, I was expecting it to be something like India, where I had lived for nearly two years. Boy, was I wrong. The capital was so modern. The roads were excellent, as were the power, water, and more. And it's only gotten better over time.
There are new parks and urban spaces, golf courses and beach developments…and construction is not only world-class, it's increasingly green and sustainable, with better civil and urban design. There's a vibrant energy about the place. It's a land of opportunity. Locals are welcoming and eager to learn and practice English. And the government is welcoming, too, both business- and foreigner-friendly.
When you have all this (plus quality, affordable healthcare, top-notch internet, and an international airport with direct flights to cities in the U.S., Canada, and Europe) you're less likely to complain. And your outlook is liable to be rosier.
Get Your Free Real Estate Report Now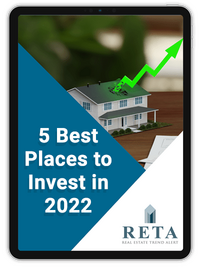 Sign up for our free daily Postcard e-letter and get a valuable free report on the The 5 Best Places to Buy Real Estate In 2022.
Related Articles
Newbies In Panama City: The Benefits Of Getting Lost
Panama City's Top 3 Luxury Neighborhoods
Panama City's Best Neighborhood
Upcoming Conferences
Live Better, Spend Less, Retire Sooner
IL's Retire Overseas Bootcamp
October 21-23, 2022 in Atlanta, GA

In safe, warm, welcoming communities abroad, as little as $1,700 a month can bankroll a good life... this fall, our experts will show you where—and how.
Early Bird DISCOUNT—Save $100 When You Register by Sep. 29
Details Here IL's Retire Overseas Bootcamp
---
Registration Now Open for the Best of Europe Private Screening

In the Right Spots in Europe, You Can Retire in Style—in an Historic, Sun-Drenched Locale—for as Little as $2,300 a Month or Less—Especially Now With the Dollar and Euro at Parity for the First Time in Two Decades.
And We'll Show You How, October 1-2, During the Special All-Online Best of Europe Private Screening.
---
The Income Revolution Forum
What if You Had the Freedom to Enjoy the Good Life Anywhere in the World You Wanted to Be...and Get Paid While You're There?
We'll show you how—with hands-on guidance—you could beat inflation...secure your retirement...ditch your commute...and turn a skill you already have into a portable side income of $300, $600, even $3,000 or more a month.