Don't ever let anyone tell you that all beaches are the same…
I've seen hundreds of beaches on my travels and the difference you'll find across the world is astounding.
I've been on stormy Irish beaches backed by towering cliffs; untouched Thai beaches where the sand is as soft as snow; chic, parasol-dotted beaches in the south of France; and Pacific beaches with waves that could clear a two-story building…
I love the variety. And I take advantage of it every chance I get.
Here in Ireland, I'll happily grab a jacket and walk Inch Strand in County Kerry, whatever the weather. When I'm back in the Riviera Maya, I'll spend an afternoon lounging on a beach in Tulum snacking on ceviche. And in Nicaragua, I'll usually hike to Playa Escondida for a picnic and swim. Backed by lush, jungle-clad hills, it's one of my favorite beaches in the world.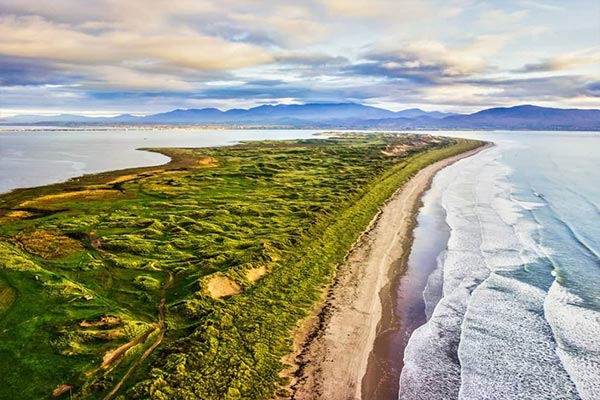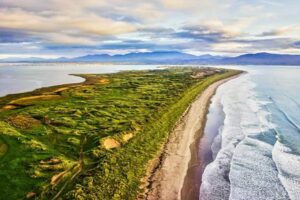 Over the years, I've developed a few preferences. The fewer people, the better…I like a temperature of about 80 F…and clear skies with low humidity.
And of course, the beach must be top tier. Immaculate in every respect.
I love a beach that's not just for lounging, gorging, and relaxation, but for exercise too. A good walking beach with curves that keep the mystery going about what might be around the next bend. I find it helps my writing and thinking…things just click into place. For me, it's an essential element of a great beach.
Today, however, I've asked a few of my researchers to weigh in on the subject.
Between us, we cover tens of thousands of miles of travel each year and most of the globe. Last year my team and I spent close to a million dollars on travel and research.
So, I've put the question out to them: "What's the best beach you've ever seen?"
Doctor's Cave, Jamaica
Margaret Summerfield
The biggest surprise on a scouting trip to Jamaica was the beaches. From hippie-vibe Negril to the tiny but beautiful Frenchman's Cove, there really is a beach for everyone on this island. It's hard narrowing the choice down to one. But I'm going with Doctor's Cave Beach in Montego Bay.
Originally owned by Dr. Alexander James McCatty, he donated the beach in 1906 and a private bathing club was founded. Today, it's still a private club, with an annual membership fee. But tourists can get in for $6 (for adults, $3 for children). It's well worth the money.
The beach has beautiful white sand. The sea is warm and the perfect shade of turquoise. It's a perfect spot to relax, swim, and daydream.
I could write more, but I'll leave my photo speak for itself…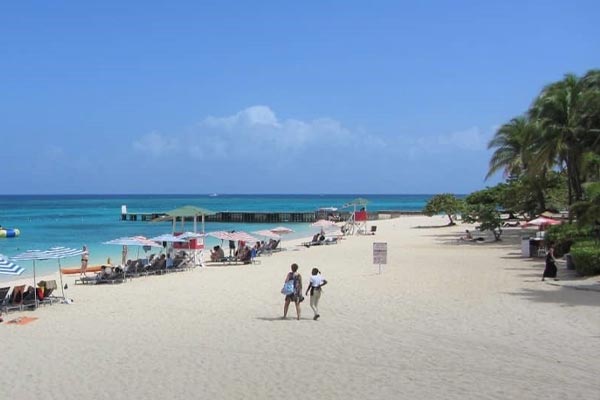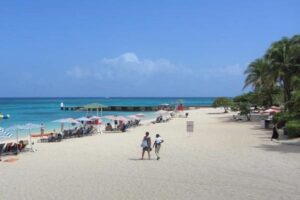 Ballena Beach, Costa Rica
Colm O'Dwyer
When it comes to beaches, I don't ask for much…
Just that the weather and water is warm, there are waves for playing in (I'm a big kid), there are no crowds, and I have easy access to cold beers. Stunning scenery would be a bonus, but like I said, I'm not too fussy.
I found a beach that ticks all of the above on a scouting trip to Costa Rica's Southern Zone last year. Ballena Beach is a 10-minute drive from Ojochal, where Ronan recently recommended villas to members of Real Estate Trend Alert.
The best way to access the beach is by parking at Ballena Beach Club (which is also a handy source of good food and cold drinks), then strolling along the forest path there. After about five minutes walking, you'll come to this…
Pictures of course, don't do Ballena Beach justice, but you hopefully get a sense of why it's among the best beaches I've visited.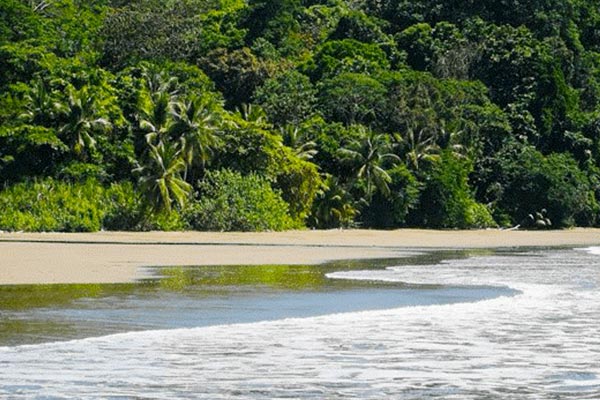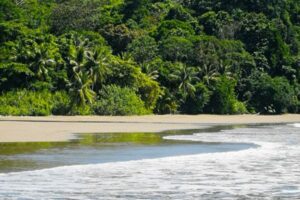 Praia Dona Ana, Portugal
Paul O'Sullivan
For me, the beaches on Portugal's Algarve are hard to beat. Take a boat out at any point along the coast and you'll find any number of sandy coves, all backed by dramatic cliffs, with stunning strata of golden limestone.
While the chilly Atlantic water might be a strike against Portugal's beaches for some people, for me it's part of the experience. The Algarve boasts a fantastic climate year-round with over 300 days of sunshine. Taking a plunge in the cool Atlantic is a great way to stay refreshed.
My favorite beach is Praia Dona Ana in Lagos. The cliffs and sea stacks here are spectacular—with the added advantage that they offer some shade if you've had too much sun.
It's a busy beach, but that has its advantages. There's a restaurant and bar that will drop drinks to you. If you're feeling indulgent, you can get a massage. And the old town of Lagos is only a stroll away. What more could you want?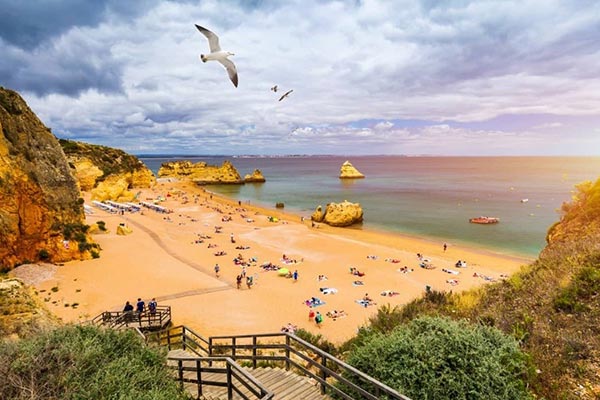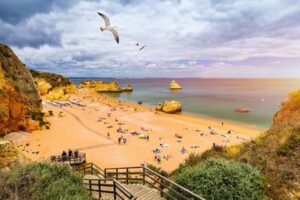 Naiyang, Thailand
Eoin Bassett
It's hard to pick a favorite…
I guess there are the "wow moments" to help me choose. Like the time I stepped onto the white sands of An Bang beach in Vietnam. Late morning sun dappled down through towering pines and I emerged from the woodland onto a sweep of pristine beach stretching over 20 miles to the shimmering high-rises of Da Nang. A few coracle boats were pulled up on the sand. A lone fisherman waded in the surf. If it wasn't for the tip-off from a local real estate agent I wouldn't have known…I just stood there in wonderment. The only thing that beats "boots on the ground" scouting is "toes in the sand."
The best truly secret beach I've ever spent time on might be Naiyang on the Thai island of Phuket. Thailand's biggest island gets millions of visitors in a typical year. Most head south from the airport to the resorts and beaches of the southern coast. Honestly, I wasn't looking forward to scouting there. Patong's red-light district…the huge number of folks looking for Leonardo Di Caprio's beach from the movie…just not my scene.
But I got a tip…"stay in the north near the airport. There's a beach there. Only in-the-know expats and locals go there." It was stunning…serene. I spent a day lounging on a sunchair watching long-tailed boats drift by and cooling off in the perfect waters of the Andaman Sea. Cold coconuts to drink from…a few nice ladies to massage your feet…no crowds…no hassle. And cheaper too than the southern shores. It's called Naiyang and I recommend it if you're ever in Phuket.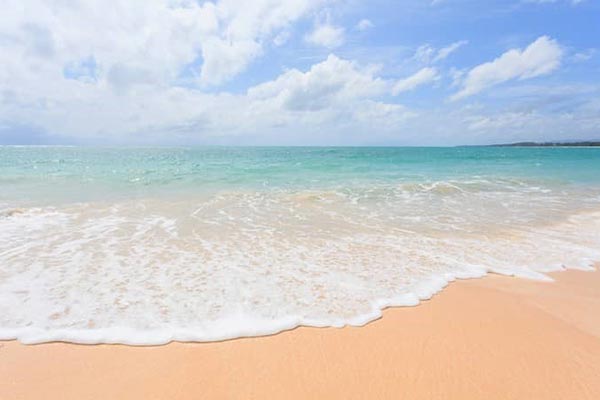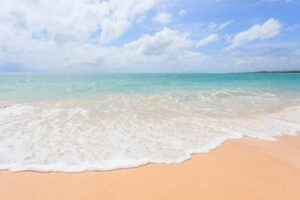 I guess most of my beach "wow" moments have been in Asia…a few in the South Pacific…but one memorable one was in Panama…
I was in Pedasí on the Pacific coast. It's a laidback town three miles from the beach…the perfect place for some Hemingway-style fishing adventures. Local fishermen will take you out in a panga for about $60 and you can fish for tuna, dorado, wahoo. That's why I was there but you'll also get them to take you to Isla Iguana, a coral-island reserve of blinding white sand just off the coast.
You can spend the afternoon doing a Robinson Crusoe with a cooler of beer and then hop back in the panga and head back to town for fresh-grilled tuna and a night of live music at Smileys.
Get Your Free Real Estate Report Now
Sign up for our free daily Postcard e-letter and get a valuable free report on the The 5 Best Places to Buy Real Estate In 2023.
Related Articles
The 10 Best Places to Invest in Real Estate
Why Beachfront Property is a Great Investment