"When we're gazing out at the sunset over the Pacific from our Day Beach Resort here in Salinas Grandes, Nicaragua, about 12 miles from León, it's hard to recall all the steps that brought us here. We just kept moving forward, step by step, until we arrived," says Christian Rodrigue.
Hailing from Quebec, Canada, Christian is a pretty high energy guy even at age 53. Christian began work as a registered nurse, transferring his skillset to Fort Lauderdale, Florida, where he managed three critical care facilities. In his spare time, he was buying houses, renovating them and reselling. This was how he met Nora Lola, a real estate agent who partnered with him on property deals. Soon after they became life partners as well.
But one thing is a given when living in Fort Lauderdale, and that's the reality that oceanfront property is pretty darn expensive and well out of the reach of all but the very rich. So, when Nora came across a listing for a property in Nicaragua, which included beachfront on the Pacific, flanked by the Rio Chiquito estuary, they had to go look.
Look they did, at a totally undeveloped property with the waterline at its edge, and unparalleled natural beauty. It was love at first sight. As a bonus, León was close by and offered a place to live with all the amenities they wanted. Decisions were made, some properties were sold, and funds were raised. "No risk, no reward" became their motto.
Fast forward three years to the present, and you'll see a well-groomed property with a snack/beverage bar, a covered sitting area with games tables, a pool, water sports facilities, bicycles, tables and umbrellas, hammocks, and the list goes on. Currently a couple of small casitas are being built for overnight stays. They're creation is called Salinas Grandes Day Beach Resort, and it's become the perfect engine for funding a more rewarding life overseas.
"Life in Nicaragua is simpler; you don't need much," says Christian. "You don't need to compare yourself to your neighbor or have the latest electrical gadget. Because everything is slower here, you no longer feel the urge of going faster, of pushing to do more in a day."
León is an old colonial city but also a university town, with lots of young people and a vitality of its own. "We bought a small house in a gated community for about a third of the price I would have paid in Florida" says Christian. "You can rent a nice place for around $500 per month or go Nica-style for around $200. My water bill is less than $5 per month; in Florida it's about $80 when I'm not home.
"You can get a meal and drinks at a good restaurant for about $30 per couple. In Florida that would cost about $60 at a sports bar. Car insurance is about $400 per year, as compared to $1,200 in Florida for an older vehicle. The only things you will find more expensive are imported luxury items and some construction materials; I found that out from experience," says Christian.
But the savings he's making isn't the only great benefit to his life in Nicaragua. "My work-life has changed dramatically," he says. "Now going to the office is going to the Beach Resort. My work consists of entertaining, exercising, planning, and developing new ideas. I still need to work, but it's in a pretty relaxed mode most of the time."
Need a Way to Fund a New, Better Life?

Join our Savvy Retiree Daily e-letter today and you'll hear from us daily, telling you about ways you can gain the freedom to live where you want, travel when you like and create a life you love. We'll also send you a FREE Report Fund A New, Better Life With These 6 Portable Careers...
Related Articles
Traditions and Culture in Nicaragua
10 Fabulous Things to do in Nicaragua
---
You know more Spanish words than you think you do! And we guarantee you can be carrying on conversations...in Spanish...in just 20 Minutes. Special summit 'Speak Spanish in 20 Minutes' is now live!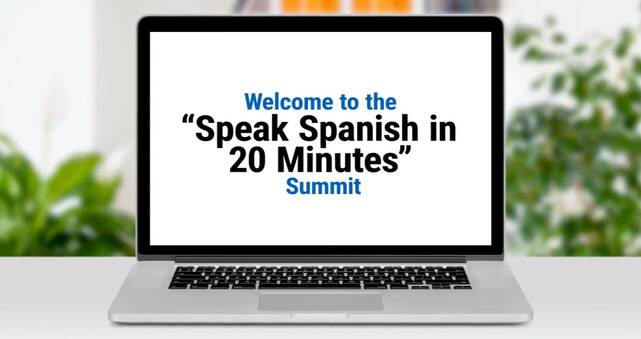 ---