We're looking to find out where the best beach in the World is located. Where would you think is the top beaches?
Glynna Prentice – IL Mexico Editor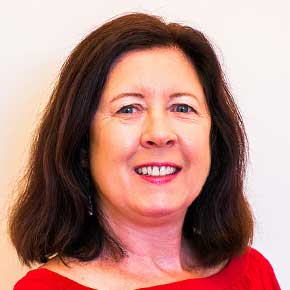 Hi Lourenco,
There are many places in Latin America and Asia that would fit the bill–it just depends on how far you want to travel.
One place that's relatively easy to reach is the Riviera Maya, as the nearest airport is Cancun. All the airlines have very competitive prices in Cancun. The coast there is lovely and there are properties at every price point. You may not want to be in Cancun proper, but there are plenty of beach towns: Puerto Morelos, Puerto Aventura, Playa del Carmen, and of course Tulum, which is the hot new destination these days.
Good luck.
Bonnie Hayman – IL Nicaragua Correspondent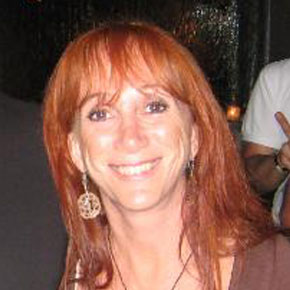 Hi Lourenco
Nicaragua is your place! We have about 305 kilometers (189 miles) of clear, pristine, fabulous coastline. Nicaragua is the least populated country in Central America and the lowest in crime. With so much beachfront, you are sure to be able to find that special place you are looking for. San Juan del Sur, in particular, is a small city in front of the ocean. And it's surrounded by 22 other bays, each one more beautiful than the next. Some have developments already established, on other beaches they are just starting to build houses, and on most – there's NOTHING there yet. You can spend the day on a virgin beach without seeing anyone every day if you want.
So my suggestion is Nicaragua – it's one of the cheapest places to live, the government makes it very easy for you to own a business. And there are hundreds of vacation rentals if you just want to check out the different beaches. I am positive you can find your beach dream house here.
Bonnie
Jason Holland – IL Roving Latin America Editor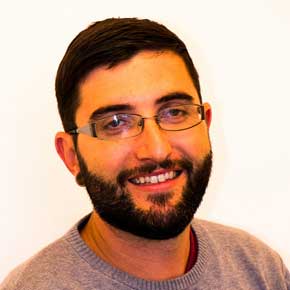 Let me tell you about Costa Rica. There are a wide variety of beach communities along the Pacific and Caribbean coasts. Everything from the developed resort towns of Jaco (Central Pacific) and Tamarindo (Northern Pacific) to the low-key villages of Dominical (Southern Pacific) and Cahuita (Caribbean).
So, basically, if you want a more active lifestyle, with lots of restaurants, beach bars, music, shopping… you can have that. But if you'd rather be in a quiet place, where you have the beach to yourself most days… you can have that, too. It all depends on what sort of lifestyle you're looking for. Snorkeling, surfing, paddle boarding, kayaking, fishing… any coastal location is a haven for water sports as well.
All these locations feature a variety of real estate options, from condos to homes. And lots of furnished rentals as well if you don't want to commit to one location for your stays. The cost of living in Costa Rica is such that you can live well with your budget.
I encourage you to check out more information on Costa Rica here: https://internationalliving.com/countries/costa-rica/
Jessica Ramesch – IL Panama Editor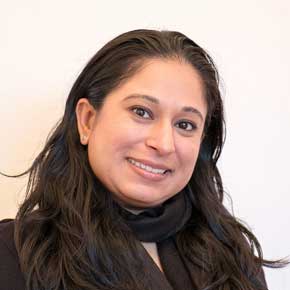 Boa tarde Lourenço,
I've been living in Panama City, Panama since 2005. I left my job at a major cruise line after traveling the world and seeing its most famous beaches. After four years on ships, I still thought the best beaches in the world were in Panama. Over the years I've had friends (mostly former crewmembers) visit from as far as Australia. I prepared for their visits, assuming they'd want to see the Panama Canal and the Canal museum. Boy was I wrong. The minute they stepped off the plane, my friends had one question: which way to the beach?
It's a tough job, trying to choose the best beaches in Panama. You'll have to decide whether you prefer Pacific or Caribbean, island or mainland, to start. There are beaches in Panama that are better for diving, others are best for surfing, and others still are great for families and kids of all ages.
From Panama City you have easy access to the nation's best beaches. The Pacific coast region known as the Arco Seco (the "dry arch"), receives less rain than the rest of the country, and its most popular beaches are a one- to two-hour drive by car from Panama City.
Plus, unlike in some other countries, Panama allows foreigners to own beach property outright, rather than requiring them to own via trusts or foundations.
Have fun!
IL Panama Editor Jessica Ramesch
John Clites – IL Brazil Correspondent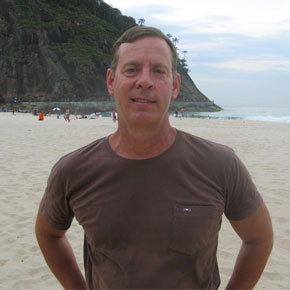 Bom dia Lourenço,
Please forgive the delay in answering your question. I was experiencing problems logging in.
Brazil, where I now live, has a few thousand kilometers of coastline, so I think that we could find you a suitable destination. While Brazil is not as cheap as some other countries, 2000 euros will afford a couple quite a decent life in most parts of Brazil. Also, as you already speak Portuguese, the transition would be simpler for you.
One smaller city which I think would be excellent for living 2-3 months of the year is João Pessoa, the capital of Paraíba in the northeast. It's not as well known outside of Brazil as Fortaleza or Natal or Recife, but is a place to consider. It is less expensive than these other cities, and has a wonderful stretch of beach within the city which is closed to automobile traffic in the early morning and again in the evening so that locals can take exercise there. Seafood is fresh and inexpensive. It's a great place to relax or get back in shape.
I'd be cautious of buying in JP right away, because there has been a lot of construction and I see a glut and potential fall in prices. Why not rent and wait for a good opportunity to buy on the dip? Check the following bairros: Cabo Branco, Tambau', Bessa, and Altiplano. The first two would be my top choices, but it will be harder to find something with an ocean view. As Altiplano is situated on a rise, it's a little more difficult to get by without a car, but I think you could live in any of these areas and be OK relying on your feet and an occasional taxi.
If you have more questions, please send me an e-mail: [email protected] I would be happy to help.
John Clites