Suzan Haskins – IL Editor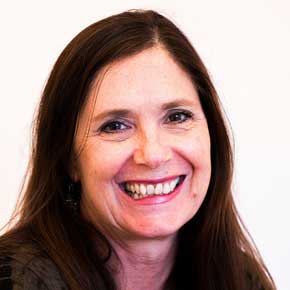 There are single women living in
Ecuador on that amount. I'd suggest you look at the highlands area where you won't need heat or air conditioning. (Electricity is expensive everywhere in Latin America so this will cut your expenses.)
In Ecuador's mountain towns, you should be able to rent a furnished apartment for $350-$400. You can join IESS (not perfect but adequate peace-of-mind health care) for about $75 a month.
For $1300 a month you won't live luxuriously, but you will be comfortable — certainly far more comfortable than if you tried living on that amount in the US or Canada. Remember, though, that you can't use Medicare overseas and you'll have to make a decision about whether you want to continue your Medicare part B payments. If you think you EVER might go back to the States, you'll probably want to do that.
And don't forget you'll need a cushion: I'd plan on coming with at least $5,000 worth of saving to get started (rent deposits, visas, etc.)
Jessica Ramesch – IL Panama Editor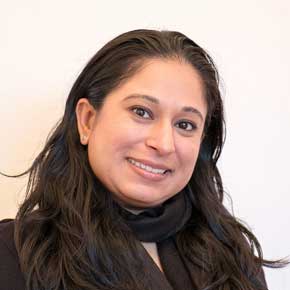 Hi Glenda,
The advice Suzan just posted is important in any country. If you plan to rent on that budget, you can currently live well on $1300 a month in Panama's smaller towns, where you will find expat communities and lots to do but not big city nightlife or "high culture." You may want to visit our dedicated Panama page and read about the mountain towns of Santa Fe or Volcan, or perhaps the rural town of Las Tablas.
If you plan to buy a home and use your $1300 a month budget for utilities and all other expenses, then you could currently live well pretty much anywhere in Panama, even in slightly more expensive destinations like Panama City, Coronado, El Valle, and Boquete, all of which you can read about at the International Living website.
Expats living in Panama can opt for local insurance (join before the age of 65), international insurance plans (you can buy plans to cover you only in Panama or Panama + other countries), and/or hospital membership plans (particularly popular in the Chiriqui region).
Everyone has a different idea regarding what constitutes a good climate, but you can read about the varied climates offered by the above destinations at the IL website and decide what works for you.
Best,
IL Panama Editor Jessica Ramesch
Jason Holland – IL Roving Latin America Editor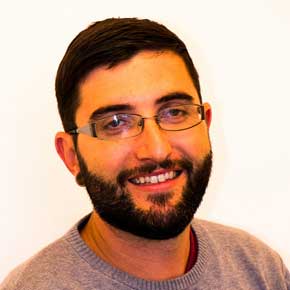 Hi Glenda,
You might want to check out Costa Rica. There are many single expats here, men and women, who are warmly welcomed by locals and the expat community. It is a safe and stable country, too.
Whether you can live on $1,300 a month depends on your lifestyle, as well as your housing situation and the region you live in.
Lifestyle wise, if you have simple needs and can stay away for the most part from imported foods and other items and stick to local products, fresh produce, and local restaurants you might be able to live on that amount. I've met plenty of people who do.
The lowest rentals you can usually find would be about $300 – $400 a month. And those are places you won't find online and have to network in the community you're interested in to discover. That's in the interior, mountainous region of the country known as the Central Valley. In the beach areas, count on paying at least $600 per month in rent for a nice apartment or condo.
Climate wise, the Central Valley is temperate year-round – no AC needed. The beach areas are warm/hot and humid and most expats find they need AC. Using AC drives up the electric bill, which drives up your cost of living. To cool a two-bedroom condo, for example, will run you about $150 a month on the coast.
As far as health coverage, Costa Rica has a government-run healthcare service, known as Caja, that you would join when you become a resident. Then you pay a monthly fee based on your income. After that you get free care for everything from doctor's visits to prescriptions to surgeries. Many expats use Caja and give it high marks as far as quality of care.
You can find out more about Costa Rica, including cost of living, healthcare, and more here.
Keith Hockton – IL Malaysia Correspondent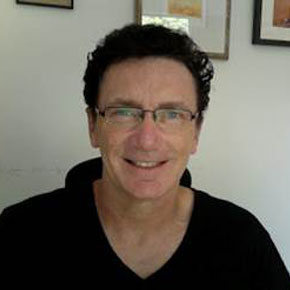 Hi Glenda
I live in Penang Malaysia, and it would also be a good fit for you.
There are a lot of expat groups here that cater for single women. The IWA for instance, http://iwa-penang.info/ is a large group that hosts activities on a daily, weekly and monthly basis. The Penang Irish Association http://www.penang-irish-association.com/ is yet another.
However before you get excited and booking tickets have a look at the visa section. It's easy to follow but if you don't meet the requirements then you'd have to look at maybe becoming a sunbird – 9 months here and then 3 months somewhere else. Cambodia is a good option, and if you have been following IL's articles the restaurant scene there now is amazing!
I was there three months ago, Phnom Penh, and I'm heading back again next week. Its easily a city that I would now say that I could live. 2-3 years ago no, but now…its quite something. If you like cities then its also somewhere that you should consider as you can rent a 1,000 sq foot apartment with a large balcony for about $500 a month.
Food, entertainment and travel is cheap so your budget would work well. Additionally you can get a long term visa there for just $300.
I hope this helps. If you have any further questions don't hesitate to ask.
Thanks
Keith
Related Articles
Traditions and Culture in Panama
Living Internationally: How to Enjoy a Roving Retirement