These days most people have heard of Belize. They've seen the TV ads and online videos of its gorgeous offshore islands, lush inland jungles, and ancient Mayan archaeological ruins. But when someone starts to plan their first trip to Belize they often ask, "Where is it?"
It's not unusual for people to be confused about Belize and its location. So let's talk geography: Belize lies directly below the western Yucatán Peninsula. Corozal, the northernmost town in Belize, is directly south of the Mexican town of Chetumal. A flight from Miami or Houston to Belize takes just over two hours.
Beyond the Yucatán, Belize lies to the east of Guatemala, and north of Honduras. It sits on the Caribbean Sea and is part of CARICOM—the Caribbean Community. This unique country has one foot planted in Central America, and the other in the Caribbean. Many of its coastal towns have the look and laidback feel that the Caribbean is known for.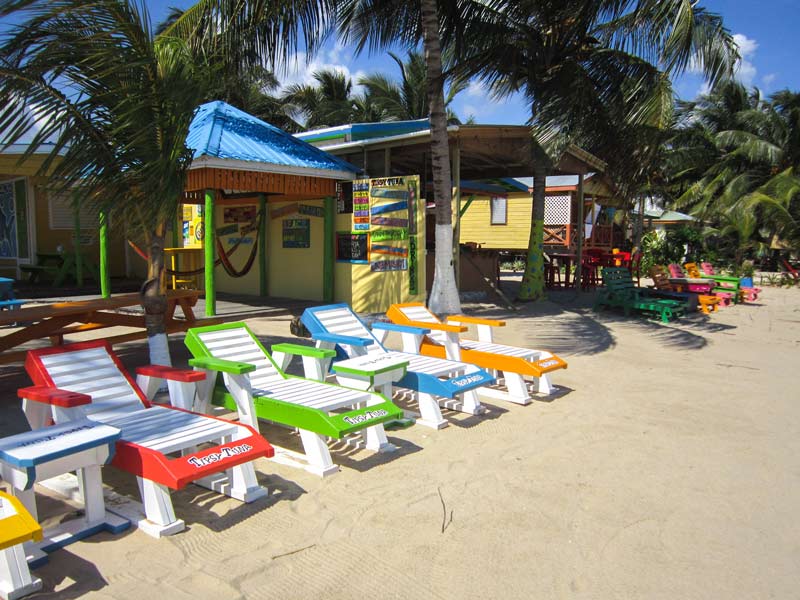 With only 370,000 residents, Belize is a tiny country. A thousand years ago it was the center of the Mundo Maya—the world of the Maya. The ancient Maya were Belize's original inhabitants. Belize first came under British rule as a colony in 1840, as British Honduras. In 1981, Belize proudly gained independence, but it's still a part of the British Commonwealth, with Queen Elizabeth II as its monarch and head of state. The Prime Minister of Belize is Dean Barrow and the country has a Senate and a House of Representatives.
Belize's language, laws, and government all come from the British Commonwealth, but its residents are a melting pot of cultures and races. Around 50% of Belizeans are Mestizo; 21% are Creole; 5% are Garinagu; and 10% Maya. The remaining 14% are a mix of Chinese, East Indians, Lebanese, Mennonites, and other Caucasians. Yet everyone gets along amazingly well. In fact, Belizeans are a welcoming, helpful people who favor a live and let live lifestyle.
But Belize has a rather checkered history. Did you know that some notable buccaneers hid out in Belize in the 1600s? The Baymen are the earliest group of pirates to make the area their home. They came mainly from Britain and Scotland. Eventually these men tired of their wanton ways and settled in Belize. They took on local wives and became the Baymen.
As a British colony Belize adopted English, making it the only country in Central American where English is the primary language. But due to the proximity of Mexico and Central America, and the increase in immigrants, Spanish is widely spoken in the regions of Belize that are predominantly Mestizo.
When going about your day you'll notice that most Belizeans speak several languages. Those educated in Belize speak English. But almost all Belizeans speak Kriol when in a mixed group, and many speak Spanish. Most Mayans speak a Mayan dialect—either Kekchi or Mopan. When a mixed group of Belizeans gather it's not uncommon for them to fluidly shift back and forth between English, Kriol, and Spanish.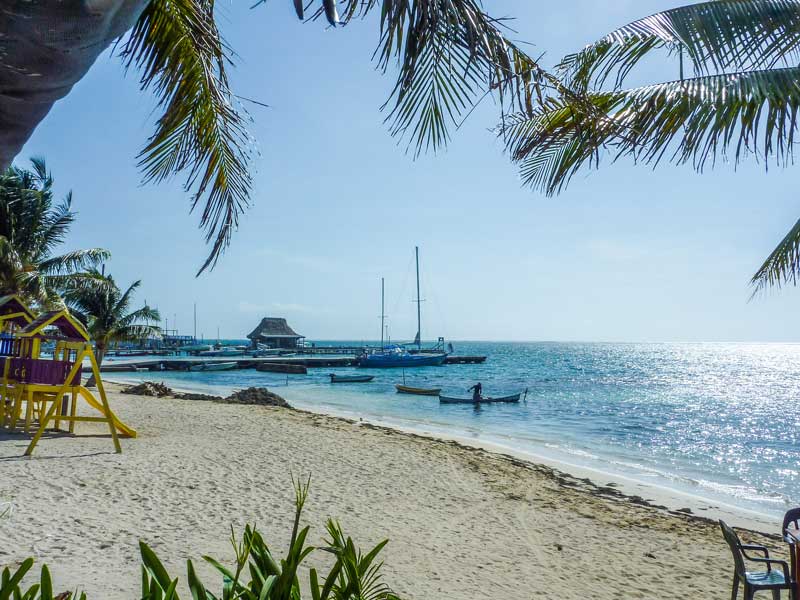 Here's another interesting fact. Have you heard of Belize's most popular island, Ambergris Caye? It's garnered a series of best island awards during recent years. Ambergris Caye sits offshore, to the east of the mainland. But before the Maya inhabited Ambergris Caye it was an extension of the Yucatán peninsula. It's said that the ancient Maya living on Ambergris Caye dug a narrow channel on the north side of the island to allow easy transit to the Caribbean Sea. That saved them the significant time required to sail around the southern part of what is now an island. If not for the early Maya that inhabited Ambergris Caye, this island would still be part of Mexico.
Get Your Free Belize Report Here:
Learn more about Belize and other countries in our daily postcard e-letter.
Simply enter your email address below and we'll send you a FREE report – Belize: The Top English-Speaking Retirement Haven in the Caribbean.
This special guide covers real estate, retirement and more in Belize and is yours free when you sign up for our postcards below.
Get Your Free Report Here