Put me on a top tier beach anywhere in the world and I immediately feel free, energized, calm, and creative.
I love long, wild, sand-dune-backed Atlantic beaches…Pacific beaches that stretch for as far as the eye can see…the sight of sparking Caribbean water…and those hidden white-sand jewels in Southeast Asia that take your breath away.
It's not by chance that the homes I own around the world are close to some of my favorite stretches of sand…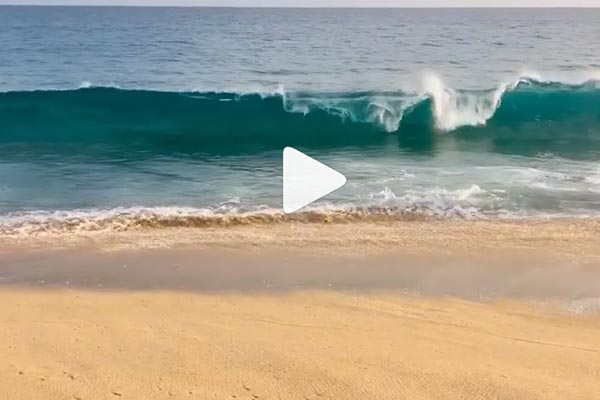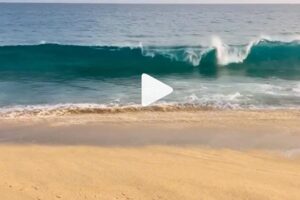 A short walk down the hill from my home in Cabo there's a beachfront bench where I get lots of work done when I'm there. From my bench I can see whales, dolphins, flying rays—all in clear sight. The beach is perfect for long walks. And during lockdown, I had it all to myself.
I've traveled the world a few times over, but to this day, Tulum Beach remains among my favorites. I have a home close by, and I try to spend at least a month a year here. There's nothing I enjoy more than sitting down with my toes in the sand at La Luna Beach Club, with great food in front of me and the perfect view of the Caribbean.
Word is now out about how stunning it is. That's great for us RETA members who invested there, but it's left me searching for the quieter corners and exploring beaches close by.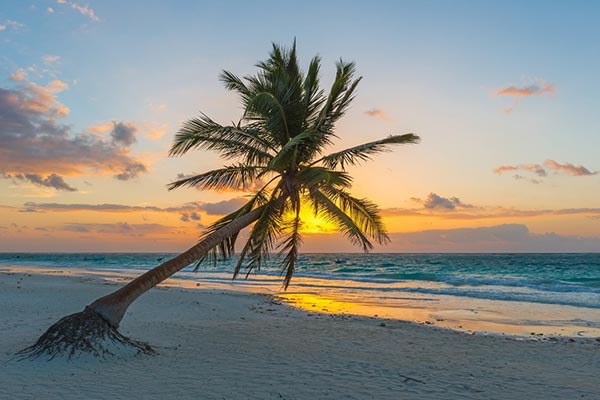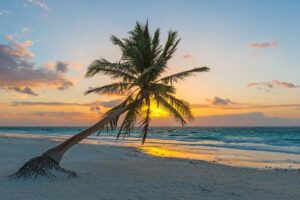 Caleta Tankah Beach, just outside Tulum, was a great discovery. It has a cenote right at the beachfront, so you can swim in cool, fresh water that comes gurgling up from a deep cave. And I love the nature preserves in this area, like Xcacel Beach close to Akumal. It's protected, so there are no beach bars and few people.
Of course, my love of sand and water isn't anything new…
Phycologists, neurologists, and evolutionary theorists have been studying people's love of the seaside for years. They say we're predisposed to going to the beach. It's ingrained in our DNA. Since our ancient ancestors emerged from the water millions of years ago, we're been drawn back to it. Who knows where this stems from…but for sure, it fascinates and inspires us. We love the sound of the ocean, smelling it in the air, walking next to it, playing in it, painting it, surfing, swimming and fishing in it, writing about it, photographing it, and creating lasting memories along its edge.
These days, city dwellers spend thousands of dollars on mindfulness activities to achieve the same sense of calm and spiritual rest that we get just by being next to the water.
That's why you can't put a value on true beachfront. But it certainly hasn't stopped people putting a price on it…
Beachfront is what turns an otherwise ordinary home into some worth millions. Like this two-bedroom condo in San Diego that's on the market for $2,498,000.
Drive an hour inland and a condo like this would scarcely fetch $200,000. But that sea-view and that proximity to the beach changes everything.
The thing is, there's only so much true beachfront in the world. They're not making any more of it. And there's stiff competition for the little that's available.
It's the same story the world over. A two-bedroom condo with beachfront on Turks and Caicos will set you back $900,000.
In Playa Flamingo, Costa Rica you'll pay $975,000 to have a two-bedroom condo within a stone's throw of the beach.
And what you pay in places like Long Beach or Honolulu doesn't bear thinking about.
Beachfront land is super desirable and incredibly scarce, making it an investors dream. I've spent years in search of it. But finding something in the right place, at the right price, that sits right on the sand is an incredibly difficult task. Next to impossible.
That's why, when I first walked onto the beach at the site of the next opportunity I'm bringing to Real Estate Trend Alert, I was left speechless.
It was a pristine, untouched beach within a short drive of a major hub city…and no one knew about it.
The developer had put in all the hard work, laying roads and utilities, and building a uniquely beach-facing community. And because of RETA's group buying power, he was willing to sit down and make a deal…giving us a chance to buy true beachfront at prices only RETA will ever see.
I'll be telling you more about this opportunity in due course.
Connect with Ronan on Instagram  or Facebook
Get Your Free Real Estate Report Now
Sign up for our free daily Postcard e-letter and get a valuable free report on the The 5 Best Places to Buy Real Estate In 2023.
Related Articles
The 10 Best Places to Invest in Real Estate
My Only Southeast Asia Recommendation…