When I decided to move to Medellín I knew I wanted to buy an apartment. Previously, I'd lived in a house back home in New England, U.S., but now I was ready to give up the chores of cutting the grass, weeding the flower beds, painting the house, and repairing the exterior… I wanted to be able to "lock and walk" so I can travel easily and have peace of mind.
The vast majority of people in Medellín live in apartments and you can find complexes that range from low-rises to towers with more than 20 floors. However, the number of stand-alone single-family homes within the city limits is dwindling as existing buildings are being converted into business use, partitioned into small apartments, or torn down to make room for apartment complexes.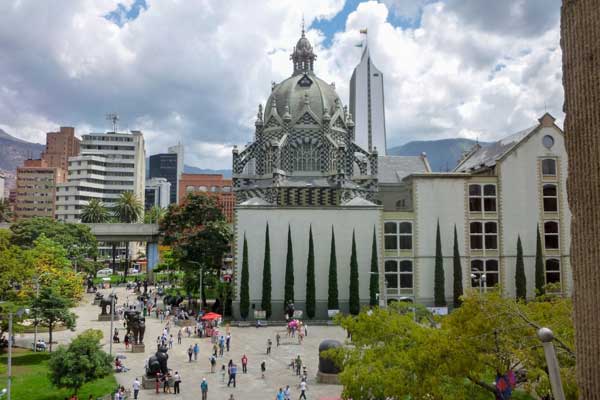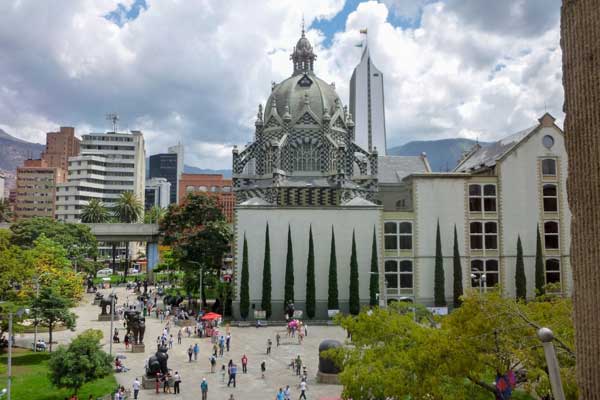 So, if you are looking for a house with a yard, room for a garden, and space for the dogs to roam you will need to concentrate your search on the outskirts of Medellín. Some of the more popular areas are east of Medellín in the towns of El Retiro, Llanogrande, San Antonio de Pereira, and Rio Negro. To the north of the city there are the communities of Barbosa, Giradota and Copacabana.
Once you've chosen the area that suits you best, the question becomes…do you buy or build? Both these options have their benefits.
Why buy?
• You can see exactly what you are going to get and how much it is going to cost. There is comfort in the predictability of buying an existing home. Even if you decide you want to remodel, repaint, or update the house sometime in the future, you know what you are buying and there are no hidden surprises in the agreed-upon purchase price.
• You can move in right away. You can walk out of the notaría's office (where all property closings are conducted,) and head straight to your home, unlock the door, and begin moving in your furniture. Building can take months or even years for permitting, land environmental studies, and construction. This can be mitigated if you purchase a building lot in an existing development.
• Your utilities will be already in place. Your water, gas, electric, and sewer utilities will remain in the name of the prior owner, you just have to go to the town hall with a copy of your deed and get the name changed on the account. Also, you will have a track record of how much these utilities will run you per month based on the prior owner's usage. But for your internet, cable, and home phone you will need to set up your own account with either Claro or UNE/Tigo. The prior owner will cancel their account.
Why build?
• Your house will be exactly as you want it from the beginning. With the help of a good architect, you can build the house of your dreams. Do you want each bedroom to have its own private bathroom? No problem. Need a large chef´s kitchen with lots of storage space? You can have it. How about a deck big enough to hold parties? Check.
• You are not inheriting someone else's problems. There are no home inspections in Colombia: what you see is what you get. Knowing that the electrical system is sufficient for your needs and the plumbing doesn't leak is important for your piece of mind. Colombian contractors guarantee their work for a period of time, so even if there are some small problems, they are covered under warrantee.
• Pay for the property in stages. Taking the build route allows you to make payments in stages. First you purchase your building lot. Once you have signed a contract with a builder you will have a payment schedule based on completion benchmarks. You are not expending all of your cash at once. This is particularly beneficial if you have your money in Colombia in a high-interest earning account such as the money market account at Alianza Valores. This account has been averaging 5% APR earnings for the past couple of years. A simple authorization phone call to your customer service agent and they will release funds directly into the builders account upon your request.
Building issues to be aware of
• Remember, that overruns due to changes or modifications almost always happen when you build. Colombian contractors vary as to the price they charge for overruns, some charge the same rate as regular work, others charge a premium. Negotiate the fees for changes before you sign the contract.
• Also, be prepared to visit the building site frequently. At least a few times a week during the land development phase, and then daily during the actual construction of the house. I know a few expats who just assumed the contractor would build it like they designed it only to be unpleasantly surprised.
Whether you choose to build a new house or buy an existing one, remember that all business in Colombia happens in Spanish. Hire a bilingual attorney to help you.
Get Your Free Roving Real Estate Investor Report Now

Sign up for the FREE Roving Real Estate Investor e-letter and get a valuable report (free for a limited time) on The Exact Location of Where to Make the Most Real Estate Profits This Year (Plus 4 More Places to Build Your Fortune in Latin America and Europe).
Related Articles
Interesting Facts About Colombia
Santa Marta is a Haven for Sun and Sea Worshippers