As a child, I devoured National Geographic magazine stories and photographs. I longed to experience the different countries and cultures that I read about. Teaching English as a Foreign Language (TEFL) was my ticket to doing just that.
My first teaching job was teaching English for the Peace Corps 30 years ago. I am currently a college professor in Japan. Throughout my career, I have worked with language teachers with doctorates, as well as teachers whose only qualifications were enthusiasm and native English skills.
My favorite thing about teaching English abroad is the friends I make while I do it. In Thailand, Korea, Japan, and the United Arab Emirates, and in numerous countries where I have attended teaching conferences, I've gotten to know some of the most amazing people.
While teaching English at a junior high school in Southern Thailand, I often observed my neighbors through the window, leading muddy water buffaloes and rotund elephants to work. In the UAE, I savored home-cooked halal foods prepared by my students. The Japanese students who took me to my first cherry blossom party attended my wedding.
There are different ways you can approach teaching English overseas. The highest-paying jobs usually go to teachers with academic degrees. However, retirees and mid-life career changers can still leverage their language skills into new lives and adventures overseas.
People without academic qualifications have many options. Katheryn Byrnes' BA degree had no connection with teaching English, yet she found a teaching job in Thailand. "Without any teaching qualifications, it was quite easy for me to get a job in Thailand," she says. "They just want native English speakers to teach the kids." A U.S. company that matches Thai companies with English speakers found her a job.
Then, six months into her contract, Katheryn started working for a Chinese online tutoring company. "There are a bunch of different companies that are looking for online English tutors, and as long as you have a computer and a WiFi connection, most of them are willing to hire you even if you have little or no experience," she says. "My tutoring is online. I do it twice a week after school to help make some extra money, as I have been traveling a lot." Nowadays, with WiFi, teaching from an exotic city, a beachside villa, or a home in the jungle are all possible.
Some teachers, like Katheryn, got hired without any experience, but even the most basic qualification (taking no more than 40 hours of study) will increase your employment opportunities and lead to a higher starting salary. There are plenty of online courses available.
But why not study in a country where you would like to live and work? You can take inexpensive classroom-based courses in the day, and, in the evening, stroll in flip-flops along the sandy beaches of Costa Rica, Vietnam, India, or other locations. While studying, you will also be making personal connections. Networking often leads to employment. And many language-teaching institutes help students find jobs.
I also suggest attending language-teaching conferences. Recruiters will be seeking teachers. It's a great chance to introduce yourself to those who work in countries that interest you, and politely ask for advice.
In a few years, I will retire from my full-time TEFL teaching job at a university. What's next? Probably, I will move to Central America, teach English part-time, grow a garden, and eat freshly picked mangoes. It will be a great life.
Need a Way to Fund a New, Better Life?

Join our Savvy Retiree Daily e-letter today and you'll hear from us daily, telling you about ways you can gain the freedom to live where you want, travel when you like and create a life you love. We'll also send you a FREE Report Fund A New, Better Life With These 6 Portable Careers...
Related Articles
Get Paid to Teach English Overseas
Make Money in Panama by Teaching English Online
6 Reasons Why Teaching English is For You
---
You know more Spanish words than you think you do! And we guarantee you can be carrying on conversations...in Spanish...in just 20 Minutes. Special summit 'Speak Spanish in 20 Minutes' is now live!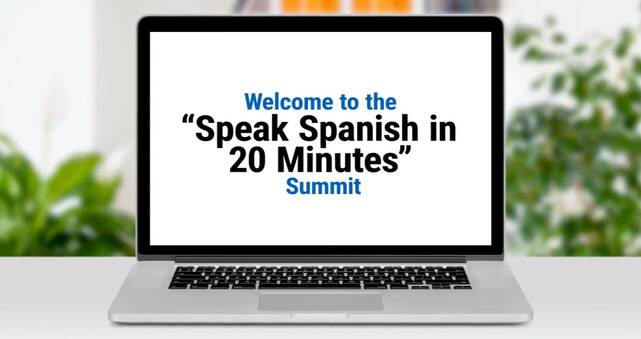 ---