St. Andrews, on Scotland's east coast, has been a pilgrimage site for over 1,000 years. It was once so busy with pilgrims, the town had potential to be a "Second Rome." Legend has it the holy bones of Saint Andrew (an apostle of Jesus) were brought to the town long, long ago.
Today it's famous for a different type of pilgrimage, one I try to make every couple of years…
I'm talking about going to play St. Andrews' famous Old Course, the "Home of Golf." For the many thousands of golf fanatics who visit every year, from all over the globe, it's a once-in-a-lifetime trip. But with a base in Ireland and friends in the UK, it's much easier for me to play there.
However, sometimes I daydream about owning an apartment there, so I can spend the whole summer playing the famous and challenging courses in the area. Then I look at real estate prices and quickly come to my senses…
For a small town, the property market punches way above its weight. Traveling golfers are a great rental market. Normally, they travel in big groups and are well-off (think dentists, doctors, and high-flying businesses executives). So, for a chance to play at St. Andrews, money is no object.
In addition to golfers, the world-renowned St. Andrews University attracts thousands of foreign students. But these aren't the broke, dorm-dwelling students I attended university with… These students wear designer labels and travel by private jet (Prince William and his wife, Kate Middleton famously met while studying at St. Andrews). The parents of these students don't care about the price of "student accommodation" and they've been sending the price of apartments sky-high.
Right now, on the edge of downtown I can buy a preconstruction, 958-square-foot two-bedroom apartment for £525,000 ($699,048). And if I wanted to live right on the golf course, in the famous red sandstone "Hamilton Grand" building, the minimum I'd pay is £1.3 million ($1.7 million). Coming with "perks" such as a butler and private chef, my wallet weeps thinking about what the HOA fees might be…
The reality is, if I'm competing with billionaire oligarchs and royal families, chances are the market is far too rich for my blood. Though I daydream like everyone else, I don't ever let my emotions make investment decisions for me. I buy with my head, not with my heart.
That's why I'm writing this in Cabo San Lucas, overlooking a world-class golf course and the Pacific Ocean. It may not have the history and prestige of St. Andrews, but the weather is infinitely better and so is my return on investment.
In fact, all of my bases have golf nearby. It's one of the criteria I have when buying a personal base. I look for deep value at purchase, perfect weather just before and after high season, proximity to an airport, close to a nice town or village—with golf close by and accessible and affordable public courses.
Income potential sweetens the deal, but my criteria for an investment is a whole other thing to my criteria for part-time base.
That's not to say you can't find both. For instance, come next spring, I'll hand the keys of my Cabo condo to a rental manager and forget about it until the following winter—save for the notification of the rental check that hits my account each month. I plan to rent to one tenant for six months at a monthly rate of between $2,000 and $2,500.
I bought my condo here in the 5-star Quivira resort in a Real Estate Trend Alert members-only deal in 2015. The RETA-only price was $336,156. My capital appreciation is well into six figures.
More recently in Spain, RETA members had the opportunity to own stunning condos in one of the most sought-after locations on Spain's Costa del Sol for less than the cost of construction.
The location of these condos is amazing, right opposite one of Europe's most prestigious and luxurious golf resorts, the Finca Cortesin.
Best of all, members had a chance to own these luxury apartments at 50% off. Our price was from just €164,000 ($193,337).
And there is strong rental potential. I figure on a potential gross annual income of €28,100 if you do short-term rentals.
The beauty of this location is that it taps into two markets…
Peak season on this southern Spanish coast for vacationing beach-goers is June to September.
But the golf rental market adds an extra shoulder season. Unlike the beach vacationer crowd, golfers are more than happy to come in March when the sunshine is warm but it's not quite yet beach weather. Golfers are also willing to pay a premium to stay near a good course.
Related Articles
A Winter Wonder Land From $46K
Upcoming Conferences
The Only 2023 Fast Track Costa Rica Conference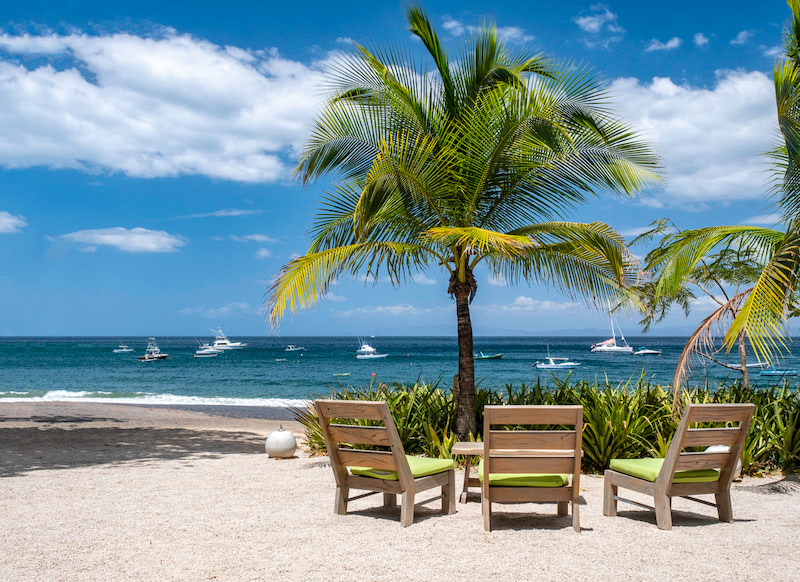 If your dream retirement involves stunning beaches… lush green mountains… a perfect year-round climate… first-rate healthcare… incredible value for money (a couple can live well on $2,109 a month—including rent!)...
Join our Costa Rica experts and expats in June and discover true Pura Vida.
REGISTER NOW, SEATS LIMITED: EARLY BIRD DISCOUNT HERE
---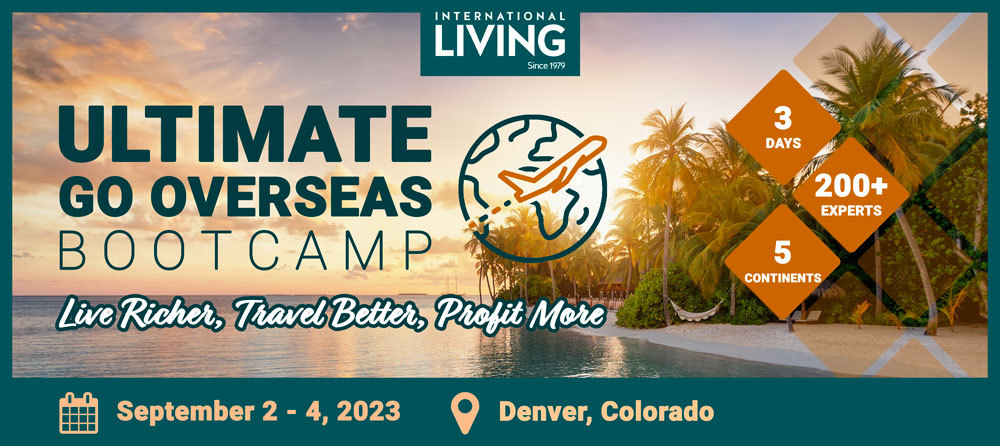 Most Popular Products