As I sit outside a bar in a small mountain town of San Valentino in Abruzzo, central Italy, the sun is shining and a church bell rings at a distance. I am sipping an old-fashioned orzo (caffeine-free roasted barley drink) while responding to work emails. The clicking of my laptop's keyboard is drowned out by the noise coming from the town's busy central square: Ape pickup-style motorbikes whirring past, locals chattering, and teenagers laughing. I'm using the town's fast WiFi connection to get some work done before heading to a local working farm for lunch with friends.
When I decided to buy a house in Europe 10 years ago I didn't think too long about what country I should choose. I liked travelling in France, its food, and its traditions, but when it came to pick my favourite spot in Europe to settle, Italy was the clear winner.
It has a low cost of living
Living my Italian dream doesn't break the bank. A delicious large pizza in a local pizzeria costs €6 to €7 ($7.50 to $9). For special occasions, I buy excellent Montepulciano d'Abruzzo from a nearby award-winning winery for €6 ($7.50) a bottle. For picnics and barbeques, I get simpler local wine on tap for a whopping €2 ($2.50) per litre. A nine-course meal in one of my favourite restaurants, a five-minute drive from my house, costs €25 ($30). I stock up on fresh produce at lively farmers' markets, never paying more than €10 ($12.50) for several pounds of fruit and vegetables that last me more than a week. Add to that the fact that I only paid €55,000 ($68,000) for my 1,200-square-foot house, with a lovely garden, and mountain views—and a glimpse of the sea on the horizon—and you'll understand why I decided to settle in Italy.
It's full of business opportunities for expats
Though Italy has its fair share of bureaucratic hoops, there is a wealth of business opportunity here for expats. I know people who moved to Italy and started successful B&Bs, tour companies, English schools, farms, camping sites, real estate companies, and relocation consultancies. I myself make a living writing about regional food, travelling, and living in Bel Paese (The Beautiful Country); and, as a side-earner I run a food tour in English. Setting up my enterprises went smoothly and I enjoy being self-employed. Everyone seems to be under the spell of Italy, so marketing to tourists is easy, and I have a steady stream of clients.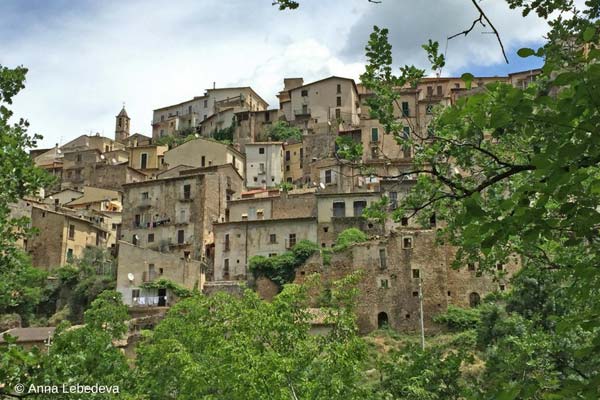 The locals are incredibly friendly
When I started visiting Italy, I struggled asking for directions or ordering in a restaurant, often with some comic results. But what I noticed was that every time I tried to string a sentence of Italian together, the locals beamed with friendly smiles and complemented my language skills. That warm encouragement helped me to get through the language barrier and start speaking without worrying about making a fool of myself. But when I made Italy my permanent home, I discovered the full extent of Italian hospitality. Neighbors bring you freshly made ricotta cheese, vegetables from their garden, and will call to your door when rain is coming and they're concerned about an open window in your car. It's these small acts of kindness that make a new country feel like home.
Life is an endless feast
As a foodie, the way to my heart is through my stomach, and nowhere whets my appetite quite like Italy. Each village and town has their own traditional dish, and every family proudly keeps a recipe passed from one generation to other, so living in Italy is like an endless journey of gastronomic discovery. Families still gather for big meals on Sundays, birthdays, Christenings, and whatever other excuse they can come up with. Endless abundant meals are always accompanied by laughter, and a special sense of camaraderie, and community that seems to be disappearing elsewhere in the world. I quickly learnt that if you are invited for a Sunday lunch you can't plan anything else for afterwards, as you most likely will stay at the table until the sun starts rolling down. This is la dolce vita at its best. Whatever drawbacks life in Italy might have, the problems are forgotten and forgiven once you sit down to a big meal with friends and family.
Need a Way to Fund a New, Better Life?

Join our Savvy Retiree Daily e-letter today and you'll hear from us daily, telling you about ways you can gain the freedom to live where you want, travel when you like and create a life you love. We'll also send you a FREE Report Fund A New, Better Life With These 6 Portable Careers...
Related Articles
Move to Italy and Enjoy La Dolce Vita (the Sweet Life)
Fun and Interesting Facts About Italy
---
You know more Spanish words than you think you do! And we guarantee you can be carrying on conversations...in Spanish...in just 20 Minutes. Special summit 'Speak Spanish in 20 Minutes' is now live!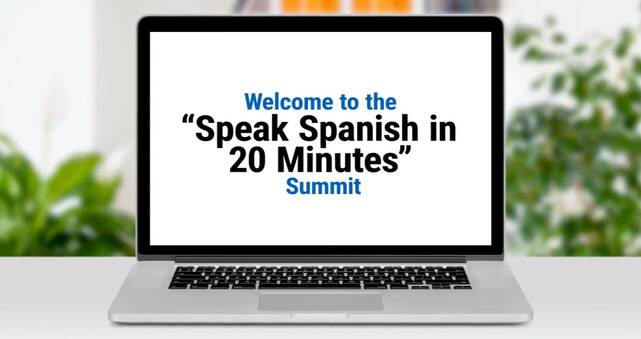 ---