A week ago, I was standing in a super high-end master-planned resort community in the Central Algarve in Portugal.
Around me were homes worth anywhere from €1.8 million to €10 million.
In my hand was a big bag of keys…
I knew they opened the doors to at least five of the homes, but I didn't know which ones.
I also knew that opening the right door could lead to a windfall of €120,000 or even more.
This is the kind of situation I frequently find myself in when I'm scouting real estate…
An hour earlier, I was sitting down to lunch with some local contacts when a couple of bank executives dropped in. I had just finished off some clams and was starting into a plate of seafood cataplana when one of them casually mentioned that they had five repossessed condos in one of the most prestigious communities in the Algarve on their books.
I had to stifle my gasp…
I could tell by their manner that these bankers clearly didn't know the value of what they were sitting on. And they didn't seem to care either. All they wanted was to avoid any extra work or hassle. To them, showing these homes to a prospective buyer just meant they might miss out on a long lunch.
It's what I've come to expect when dealing with bank foreclosures in Europe. In Portugal, luxury homes in some of the most sought-after communities in the country could be sitting on the bank's books for 12 to 13 years. It takes an eternity for them to work through the bureaucracy and legal process. When it gets to the point where the bank is ready to sell, they'll frequently offer 100% financing on these repossessions, but most investors are no longer paying attention. The homes are overgrown and most of the time, priced too high.
The bankers don't know real estate. In many cases they might not even know the Algarve. Who knows where the prices come from. But once in a blue moon they get the pricing wrong on the downside…
Following lunch, I immediately got in a car, keys in hand, to see these homes for myself.
What I found was extraordinary. A boutique luxury community within one of the Algarve's top three master-planned beach and golf resorts. It looked amazing. And I had the keys to five homes that I could buy for what I figured was €120,000 below market value. That's if the price is firm. If it's not, we could be talking another €100,000 off the top.
The play is to buy one of these homes for €450,000 (asking) or under. Then polish it up and sell in the region of €570,000. These are super blue-chip, so if you don't sell you can pull in €48,000 to €55,000 a year in rental income. Even at the lower end, you're talking €4,000 a month. You're in positive cash-flow right from the get-go. In fact, that's more than twice your mortgage plus HOA fees.
And I figure there are more available homes in this community than the bankers let on…
I've thrown in a low offer on one of the homes to see if they bite. I've offered €350,000. If they do, I'll be negotiating to get more homes here for Real Estate Trend Alert members.
Like I say, we could be talking a €120,000 profit apiece… That's not to mention rental income of €4,000 a month.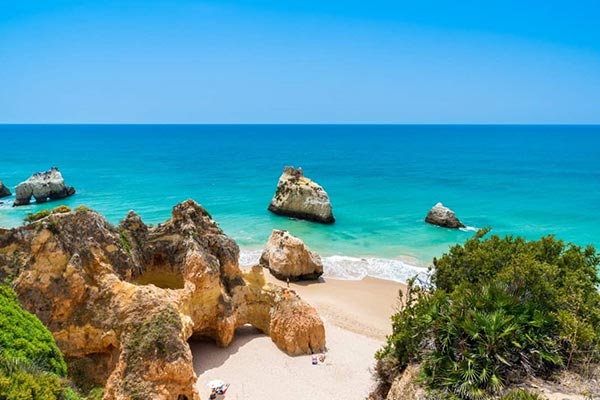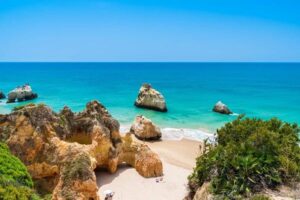 Zoom calls, virtual tours, and other online tools make it possible to do a lot of real estate scouting online. I, for one, am delighted that I can meet with developers and dealmakers from the comfort of my home. However, there is no substitute for the kind of opportunities I uncover while I'm on the road…
I wouldn't have found out about this bank deal if I hadn't sat down to a meal with the right people.
This kind of insider knowledge is invaluable when it comes to real estate investing. It's the cornerstone of what makes Real Estate Trend Alert deals so profitable.
For over 12 years, I have been uncovering opportunities for RETA members that most other investors don't even realize exist—the kinds of deals that are spoken about in hushed circles behind closed doors.
We invest like the insiders do. Because in our world we are the insiders.
Over the years, I have come to know developers, real estate agents, lawyers, financiers, and many investors all over the world. I keep in touch with them, we share ideas…sometimes I negotiate with them…
Talking with connected insiders and wearing down shoe leather is how I find the right opportunities for RETA. Because, as I'm sure you know, the best real estate opportunities aren't found with a Google search or in the storefront window of your local realtor…
Thanks to RETA's group buying power, I can translate those insider opportunities to the type of deal we have been investing in—deals where our price is significantly below what ordinary investors pay.
That's why RETA members have the edge. We get exclusive access to off-market deals that no one else sees…
Find out how to never miss out on a RETA deal here.
Now that global travel is limited, my boots-on-the-ground approach to real estate scouting has never been more valuable.
We're in the buying moment of a lifetime. A time of zero interest rates…motivated sellers…and cash-hungry developers. We're holding all the cards and our bankroll has never been cheaper.
Next I'll be in Lisbon, Portugal's capital. I think the real estate market there is way overpriced and could crash. I'm meeting with banks and contacts to access the state of things and to position ourselves to pounce if there's a crash.
The following week, I'm flying to Cabo san Lucas on Mexico's Baja California peninsula. In Cabo we're close to an exciting new deal on homes with stunning views of the Sea of Cortez and an entry point of under $200,000. We'll have discounts of around $50,000 and see an even bigger paper gain after members have had their pick of inventory and it goes retail. The developer is just finalizing water permits. After that, I'm bringing it to RETA…
Ten days after I'm back, I'm heading to Todos Santos for boots-on-the-ground research. Todos is quickly making a name for itself as the "Tulum of the Pacific." The town is just back from the coast, picture 10 miles or so of beaches studded with hills and look-out points. Stroll down the town's cobbled lanes and you'll find art galleries, boutique stores, and farm-to-table restaurants. Every time I visit I see it grow a little more. I'm working on an opportunity to bring RETA member condos a short stroll from town with an entry price of about $175,000 for a two-bedroom, two-bathroom condo.
Before the year is out, I also expect to bring RETA members a killer deal from the colonial gem of San Miguel de Allende in Mexico's colonial highlands. This art-rich city is like a lavish outdoor museum and a long-established expat enclave. And thanks to RETA's group buying power, we have a shot at owning in a stunning community, walking distance to the historic center, from around $170,000. With restrictions on development getting so tight in San Miguel, I don't see a deal this good coming along again. By the time this condo is built, in a couple of years, I figure it will be worth $220,000.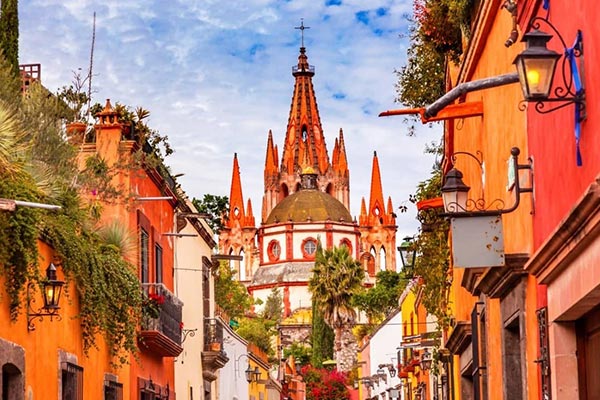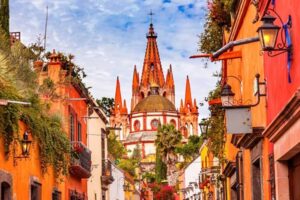 My team are also hitting the road…
I'm sending a couple of my guys to Italy. I expect them to hit a motherload of bargains. Scouting from Tuscany down to Rome, they will take a big loop to pass through some of the most fertile bargain-hunting territory in all of Europe…
My senior researcher has also just arrived in Europe. She's currently self-isolating in the U.K. Over the coming weeks and months she'll be scouting promising corners of the continent, traveling as much as restrictions allow.
Secure your insider status and join us on our journey. This week only you can upgrade to the best-value RETA Lifetime Membership deal we've ever offered.
As my team and I wade through the opportunities, over the coming weeks, months, and years ahead, we don't want you to miss a beat.
Ensure that you don't, right here.
Get Your Free Real Estate Report Now
Sign up for our free daily Postcard e-letter and get a valuable free report on the The 5 Best Places to Buy Real Estate In 2023.
Related Articles
The 10 Best Places to Invest in Real Estate
European Homes From as Little as $33K