Last night I moved from Tulum to my new base in central Playa del Carmen.
Unfortunately, however, I can't give you the details of what I'm looking at or who I'll be with. I've signed an NDA…
What I can tell you is that folks are flying in from right across Mexico to present my team and I with a very special new project and plan. And I'm incredibly excited about it.
This deal will move fast if it proves right for Real Estate Trend Alert members, so stay tuned…
On Monday, I came to Playa to take a look at progress on Siempre Playa, a RETA deal members got in on in 2017.
To remind you, we had the opportunity to lock down condos in the heart of what I call the "Zona Dorada," or the Golden Zone in Playa.
When I first visited the Zona Dorada it wasn't much to look at—mostly empty lots protected by signage and advertising boarding. It's a tiny rectangle on the city's map—just five blocks by four. The location was key. It's in the heart of the city. Close to the beach and the hustle and bustle of fifth avenue, but away from the noise.
The site where Siempre now stands was just an empty lot. Now, however, the project is almost a reality.
Here's a short video I shot yesterday from the rooftop: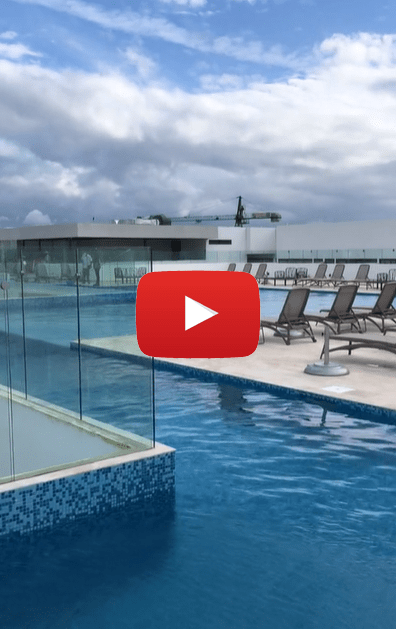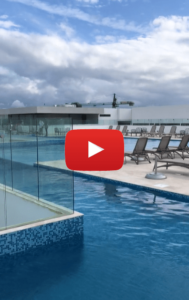 When I brought members the opportunity to buy in Siempre, our members-only price was from just $193,800.
These days, units here have a retail listing of $282,900.
That's a paper gain of nearly $100,000…before it's even finished.
We had that deal before anyone else because of our connections and awesome group buying power. And because we were buying pre-construction, we locked in lower prices and better units than regular retail buyers will ever see.
Most importantly, we bought in a place where we could maximize profit.
Playa del Carmen is what I call an "inherently desirable destination." The weather is pretty much perfect year-round, the beaches are stunning white-sand Caribbean, and the nightlife is superb.
It's a city that welcomes millions of visitors each year. Europeans come in the summer months. North Americans visit over Christmas and New Year. Well-heeled Mexicans come for Easter and national holidays. You'll hear accents from all over the world, as far afield as New Zealand and Russia.
And it's not just vacationers driving demand. Playa has become a destination for business travelers as well as home to thousands of expats from all over the world. It's now a thriving city drawing in entrepreneurs and international travelers from all corners.
The rental pool is diversified, so even with a dip in numbers visiting from one destination, it still brings in plenty of eager renters from elsewhere.
It's a place where our rental potential is strong in good times and bad. And this is crucial…
During a crisis, inherently desirable, internationalized destinations not only survive the turbulence, but they can come out much stronger than they went in.
Playa del Carmen was once a humble fishing village. Tourists went there only to get a ferry to an island offshore. In the 1990s, development started. Tourists began to stay. Hotels and restaurants opened up. Europeans and North Americans discovered its powder white-sand beaches, friendly vibe, and walkable streets.
Every time I visit, I'm struck by just how rapid development has been. A new city born in just three decades. Playa is an internationalized place…not just a destination for global vacationers but home to a fast-growing population of expats from all over the world.
And while Playa has entered into a new level of growth today, the mammoth Path of Progress along the 80-mile stretch of the Riviera Maya that drove its early transformation is now driving a boom in Tulum.
Tulum has become an internationalized destination in its own right. It offers you all the amenities you need on your doorstep. The highway takes you straight to Cancún's superb international airport in less than two hours. And the beach in Tulum is one of the most stunning you'll find anywhere in the world.
It has a chilled-out vibe that attracts the jet-set…fashion models from New York and Hollywood A-listers. Since the crisis began, it has emerged as a top destination for the Work From Home crowd too.
People left the office at the beginning of this global shutdown and many are never going back. Many are now joining the growing number of folks who make the Riviera Maya and Tulum their base for a few months or even longer.
That's good news for RETA members.
It means we have the option to rent stunning condos for a month to three months at a time, which means less administration and less headaches than short-term. A handsome income on a stunning home in an amazing location which we can use too.
Tulum's natural beauty, rich culture and heritage all play their part in attracting these growing numbers to Tulum. But it's developing in a much different way than Playa. That's in part because it's geographically hemmed in and developable land is scarce. The beach area is tightly sandwiched between the UNESCO biosphere and those protected archeological ruins.
These restrictions put a premium on available developable land. That's why Beach Road has become super high-end with development growing more and more restricted. And that's why the RETA opportunities in Tulum have become so valuable.
We're already sitting on significant gains…
Like I told you yesterday, close by where I'm staying in Tulum is the Tao Tulum community where—in October 2017—RETA members could get in for prices starting from $154,500. I bought along with members and sold my condo last year for $225,000.
RETA members could buy premium units in Tao Tulum from a members-only price of just $230,556. When I last checked price-lists those are now listing for $449,000.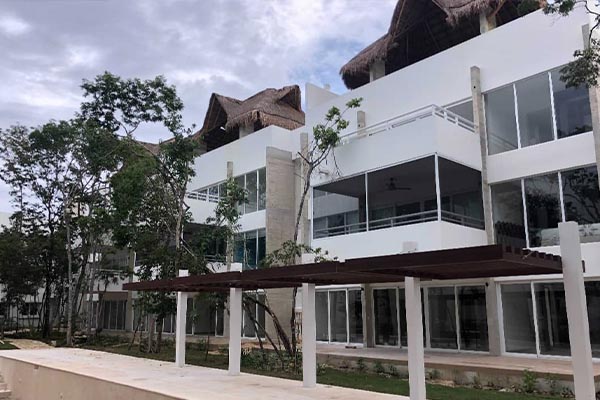 In May 2019 RETA members bought in Gran Tulum. It was a chance to own in the closest master-planned community to Tulum Beach from just $175,000. I reserved a premium condo at $214,600. I wanted something extra special with a big terrace and a view into lush foliage and the heart of the community…a truly stunning condo that will have the strongest appeal to the high-end market driving demand for rentals in Tulum.
Other projects set to become our neighbors are big names…great projects from the highest-end developers in the area. It looks like their two-bed pricing is set to start at more than 50% higher than our RETA-only price, per square foot. Anyone buying from one of the other projects will likely get a studio for the same price as RETA members and I paid for a premium two-bed in Gran Tulum.
I also bought in another Tulum deal—the opportunity to own spacious two-bed homes in Edena for just $149,000. Today the asking price for two-bed homes in Edena is $189,000. In fact, I've seen one broker advertising them for $199,000. Those are some rapid paper gains…
Like I say, buy in an inherently desirable, internationalized destination and you can do well in good times and bad. Not only can you emerge strong from a crisis, but you can use that crisis moment to lock in incredible deals.
That's what RETA members have done…
Our last deal in Tulum was in Natal, where members could own with just $749 a month thanks to developer financing and payment terms. I figure the stunning condos we can own for $143,000 will be worth $199,000 just three years after delivery—a gain of $56,000. I think the rental potential is enormous, certainly double-digit yields. And these condos will be a stunning place to spend time…
And our incredible run isn't over yet.
I'm now working on a deal in one of the most prized areas into a new community. These will be some of the closest condos to Tulum's prized white sands. And, in a new previously untouched verdant area. I expect our entry price will be in the region of $169,000 for a luxury two-bed, two-bath condo.
RETA members can stay tuned…
Get Your Free Real Estate Report Now
Sign up for our free daily Postcard e-letter and get a valuable free report on the The 5 Best Places to Buy Real Estate In 2023.
Related Articles
Big Trends And Real Estate Opportunities For 2021
How I Nearly Bagged $1 Million In An Off-Market Deal
Upcoming Conferences
The Only 2023 Fast Track Costa Rica Conference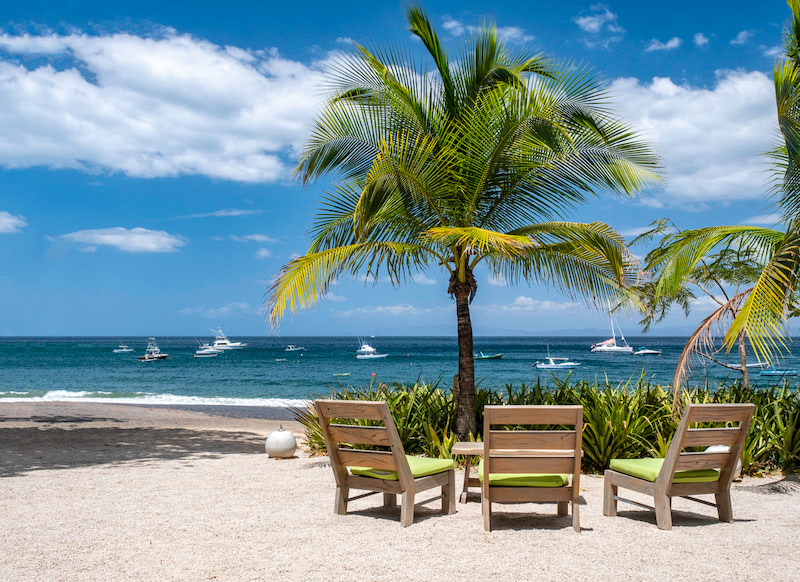 If your dream retirement involves stunning beaches… lush green mountains… a perfect year-round climate… first-rate healthcare… incredible value for money (a couple can live well on $2,109 a month—including rent!)...
Join our Costa Rica experts and expats in June and discover true Pura Vida.
REGISTER NOW, SEATS LIMITED: EARLY BIRD DISCOUNT HERE
---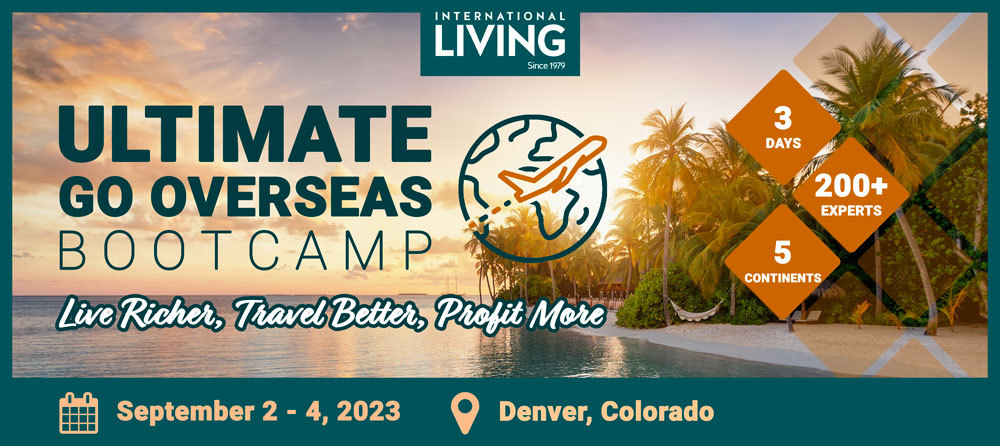 Most Popular Products