Win Your Dream Retirement Overseas in 2022:
Top 20 Finalists
We want your opinion! Who do you think should spend a month enjoying a test-drive retirement in The Algarve, Portugal.
Scroll down below to watch videos submitted by our top candidates and cast your vote for those you like best.
From the thousands of entries we received, we've narrowed the field to 20, who have submitted a video on why they deserve to be chosen. And now we'd like your input. Watch the top entries below and vote.
Our winner will spend a month "test driving" retirement in Portugal and receive round-trip airfare, accommodation, and a generous expenses allowance.
For over 40 years, International Living has been pointing readers to the best-value destinations on the planet… showing them how to trade up in retirement to enjoy a champagne lifestyle on a beer budget… how to travel smarter… start international businesses… invest in booming overseas markets… and more.
(If you're not already a reader of our popular free e-letter, become one here now.)
By sending a lucky winner (or couple) to Portugal for a month, we'll prove that you can enjoy adventure, fun, and the joys of a comfortable retirement… on less than it would typically cost you to stay home.
Our Winners
Congratulations to Jan Schroder, the winner of International Living's Win Your Dream Retirement Overseas competition. Learn more about Jan and her husband, Chris, below.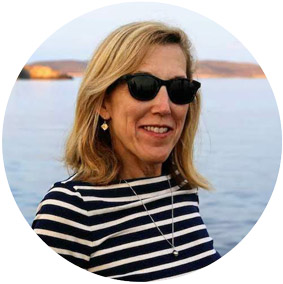 Jan Schroder
Jan Schroder is an award-winning writer based in Atlanta. She is editor-in-chief of the digital publication and website, The Travel 100, and has freelanced for Fodors Travel, Orbitz, Global Traveler and other outlets.
She is the author of several books, including a humor book about parenting, "Just a Stage" and "Murphy's: 30 Years of Recipes and Memories," and has appeared on the radio as a travel expert.
Jan graduated from the University of Virginia. She is married to Chris Schroder and is a proud mother and grandmother with thousands of photos to prove it. She loves hiking, kayaking, exploring new cities on bicycle and is working on her paddleboarding skills.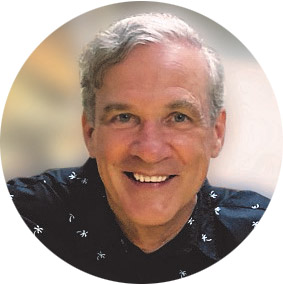 Chris Schroder
Chris is a fifth-generation Atlantan who began his career with six Southeastern daily newspapers, serving as advertising director, creative director, promotions director, editor and reporter – winning awards in several states for his reporting and print advertisement design.
He then launched and served as publisher of his own family of Atlanta neighborhood newspapers in 1994, founding Schroder PR in 2001. He then founded a digital marketing firm, The 100 Companies to publish dozens of newsletters and websites across the U.S.
Chris is a graduate of the University of Virginia. He spends his spare time with friends, hiking, biking and golfing – and his favorite activity – visiting with wife Jan their four children and three granddaughters.