---
Win Your Own Scottish Estate
How would you like to have a chance to own a 7-acre Scottish island estate? The cost: $75.
The estate is located on the Island of Arran, a land of castles and ruins that date back millennia, as well as towering mountains, home to eagles, and wild coastal waters full of seals. In between, you'll find stone circles and wild glens covered in heather, where you can see the magnificent native red deer rutting each fall. With so much packed into its 167 square miles, the island is often considered Scotland in miniature. There are even silver-sand beaches to explore (although don't expect the weather you would find on more tropical islands).
The raffle itself is being run by Boots on the Ground, a charity that provides aid and medical care in the developing world. Over the last few years, they've run similar auctions of Caribbean Islands to raise money for survivors of the earthquake in Haiti, the tsunami in Japan, and the 2015 earthquake in Nepal, among other causes.
The 7-acre estate includes a traditional stone house with sea views, a coffee shop, cinema, adventure park, outdoor ice rink, duck pond, and even two cars. The winner can keep it to run as a business, close it to the public and use it as a private holiday retreat, rent it out on a weekly basis to tourists as a private resort for a substantial armchair income, or even just sell it: The organizers value it at $650,000.
All you have to do is enter the raffle online for $75. See: Islandraffle.com.
Vietnam's Egg Theme Park
The Vietnamese city of Nha Trang is renowned in the country for its miles of beaches along the South China Sea. But there's more to see in this region than sand and surf.
About five miles from Nha Trang city center, the 100 Egg Theme Park is one of Vietnam's more offbeat treasures. Covering 20 hectares, the park is home to 100 giant, painted eggs, each one a bath for immersing yourself in invigorating mineral mud. This has proved to help with a whole host of conditions, including gout and arthritis.
Stroll through forests of bamboo, papaya, and other exotic plant life, passing grazing water buffalo on your way to find your ideal egg. Then slip inside for a bit of R&R. You'll also find a swimming pool and waterfall to enjoy in the park, as well as a traditional Vietnamese village. Want to stay the night? No problem. You can even overnight in one of the (mud-free) eggs, if you want.
Airport WiFi
There's no need to fly first class to get free internet in airports around the world.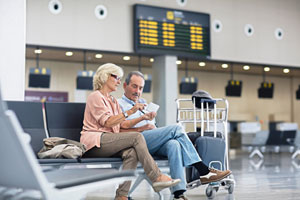 One savvy world traveler and computer engineer has created the perfect resource for anyone stuck in an airport and in need of a WiFi connection.
Anil Polat has put together an interactive map that gives you the passwords of WiFi networks in more than 150 airports around the world. They range from first-class flyer lounges to good-quality free WiFi.
Just download the app—called WiFox—click the airport you want, and you will have all the information you need to connect. The map is updated regularly and you can use the app offline, so you don't need to be connected to get the password you require.
Talk for a Free Stay in Spain
A few days in sunny Spain can be the perfect antidote to the cold of the North American winter. And through volunteering, you could spend up to six days in Spain—without paying for accommodation or food.
Called Vaughan Town, the initiative was set up in 2001 by U.S. citizen Richard Vaughan. The concept is simple. Native English speakers volunteer at a Vaughan Town project in Spain, where they help Spaniards improve their English by engaging them in conversation. Volunteers and students take part in a range of activities, such as hiking and theatrical skits. This immersion lets you impart better English to the Spaniards who take part in the course—and you'll make plenty of new friends along the way.
In return, you get the chance to stay free of charge at one of the project's bases across Spain (including some four-star hotels). All your food is covered, too. And you don't need any English-teaching experience, either.
To apply, see: Volunteers.grupovaughan.com.
Wine Fountains of Europe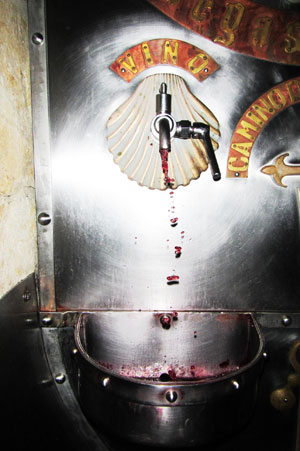 It's a dream come true for any wine lover…a fountain dispensing free wine 24/7, open to the public. But you're going to have to work for it.
You'll find two such fountains in two of Europe's major wine-producing countries: Spain and Italy. The Spanish fountain came first, in 1991. It was installed by monks at their monastery, an hour's walk outside the town of Estella (there's a tap for water, too).
This is no party scene. It's intended to slake the thirst—and perhaps relieve the aches and pains—of pilgrims making the long trek to Santiago de Compostela.
A recently installed fountain in the region of Abruzzo, in central Italy, drew inspiration from the Spanish one. It's along the Cammino di San Tommaso, which brings pilgrims from Rome to Ortona, where lie the remains of Thomas the Apostle.
Both fountains dispense (what else?) red wine. And it's said to be quite good!
Editor's Note: This article was taken from a past issue of International Living's monthly magazine. Delivered straight to your door each month, we delve into the details you need to take action. We share our contacts. We lay out the pluses and minuses. And we keep you up-to-date on the latest developments with the best havens abroad, including…7 Great Retirement Towns You've Never Heard of…
In 7 Great Retirement Towns You've Never Heard of Where You Can Live Better for Less we'll pull back the curtain and introduce you to communities where you can embrace the retirement of your dreams…and do it for less than it would cost you to stay home.
Subscribe to International Living today and you'll save 35% and receive this report for FREE.