"Things are a lot more flexible in Mexico than in the U.S. There was something attractive to me about that."
Liz Hillburner, like many wanderers, didn't plan on staying in Mexico for nine years. She originally came for a four-month training program for midwives, but as the months turned into years she found herself settling into life in Mexico City…and thriving.
It's not a hard place to fall for. For Liz, the sounds, the colors, and especially the food were big reasons why she fell in love with the city: "People are selling food everywhere, and there are these traveling food markets that move around the city each week. The street culture is something that I really like. There are tons of free events all the time, there are always people around, the parks are filled with people, and there is always something going on."
She says the weather in Mexico is a hugely positive factor in her new life. "It affects what you can do and changes how the city works and how you interact with people. I feel like living here you can almost always be outside doing things. The Chicago winters were really depressing to me."
Nine years after stepping off the plane, Liz is living in a neighborhood just west of Mexico City's Centro Historico, the heart of Mexico's capital. She loves the city's ancient architecture and its urban landscape, but has a special place in her heart for her barrio, Colonia San Rafael:
"The neighborhood isn't known for its nightlife or restaurants. There aren't as many people that go out here at night, but I like that; I like being in a relaxed place and then if I want to go do something else, I can go out in other parts of the city."
Through her window above the tortillería, wafts the smell of fresh pressed tortillas. The mid-day sounds of Mexico City—the garbage truck bell, the gas delivery guys—all mingle with the sounds of the neighbors as they go to and from the 19th-century vecindad (neighborhood) where Liz lives.
These days she's up before sunrise to give online English classes to kids half a world away in China. She previously taught full-time in a Montessori school, but the hours were too restrictive, and she found she didn't have time to work on the other projects she was interested in, or to fully enjoy the city.
Now she uses an online platform called VIPKID to teach one-on-one classes to Chinese children. The company provides the teachers' curriculum and teachers like Liz pick and choose the hours and days they want to teach. These classes can be done from anywhere, so when Liz wants to travel she can take her job with her—like she did for a month in the U.S. last summer. With the money she makes from three hours of classes each day (about $1,500 a month) she can easily live a comfortable life in the Mexican capital.
"I think that being here allows me a bit more flexibility about what I can do. It's much more acceptable here to have an informal business, and it's more affordable; it allows you to work on projects that you want."
In that vein, she has recently started to give local food tours and is planning to go back to school to study Mexican cuisine. While she never would have envisioned this life all those years ago in Chicago, she's awfully glad happenstance has brought her to Mexico.
"I wouldn't trade it," she says.
Need a Way to Fund a New, Better Life?

Join our Savvy Retiree Daily e-letter today and you'll hear from us daily, telling you about ways you can gain the freedom to live where you want, travel when you like and create a life you love. We'll also send you a FREE Report Fund A New, Better Life With These 6 Portable Careers...
Related Articles
This Expat Created Their Dream Income in Mazatlán, Mexico
Starting Your Own Business In Mexico
Giving Up The Corporate World For An Easygoing Life In Mexico
---
You know more Spanish words than you think you do! And we guarantee you can be carrying on conversations...in Spanish...in just 20 Minutes. Special summit 'Speak Spanish in 20 Minutes' is now live!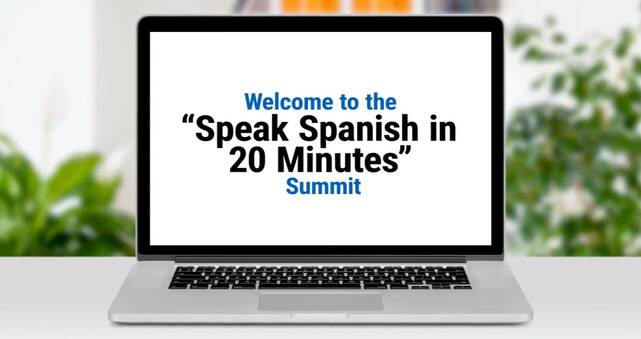 ---