Since her teenage years, Viktoria Baranyai had been imagining a different life. One where the sun shone, the weather was warm, and the sea was close by. Growing up in Toronto, she used to read International Living for inspiration and information on where she might one day move. It wasn't until she was almost 40, however, that she made the leap and relocated to Mallorca, Spain.
Rather than crossing her fingers and hoping for the best, she researched and planned her move carefully. With sun and sea a priority, she initially considered the Caribbean, but ultimately decided that it would be unlikely to satisfy her craving for culture. And so her thoughts turned to Europe, with its rich history, architecture, and traditions. Within Europe, Spain ticked the climate, culture, and language boxes.
"My degree was in hospitality management and languages, so I spoke some Spanish already," she says. "I'd visited Mallorca on holiday when I was 27 and fell in love with the island then, so once I had settled on Spain, Mallorca was the obvious location."
Wanting to be her own boss in Spain, she researched businesses for sale online, contacted agencies, and went on a research trip to view some of the options available.
Within a few days she found a restaurant for sale in a beautiful Mallorcan village. Nestled between steep, green mountains that plunge down to the sea, the village of Deia is charmingly picturesque, with tall cypresses rising between honey-colored stone houses, and flowering shrubs and plants spilling out from pretty terraces and patios.
The village's appeal has attracted a colorful cast of residents, ranging from artists and writers to potters and yoga teachers, many of whom are foreigners who spend only the warmer summer months there. For Viktoria, this meant she could work throughout high season (from Easter to end of October) and then close the business in the winter and go traveling. It was an ideal lifestyle.
Whilst moving to Spain was fairly straightforward because she has dual citizenship with an EU country (her parents are Hungarian), she claims she could have done it with just a Canadian passport, but it would have taken longer.
"Setting up a business here was very easy. I had an awesome gestor (a legal advisor/accountant) so I really didn't have to do much," she recalls. "The paperwork was minimal and everything can be done in the language you speak."
Aside from the weather, it's the healthy work-life balance (a 40-hour work week is the norm here, compared to 50 or 60 hours a week in Toronto) and the Spanish tendency to prioritize enjoying life over work that makes it such a great place to live. Mallorca is also large enough to offer the museums, concerts, and theaters she wished for, as well as hundreds of beaches, quaint villages and dramatic mountains, colorful local fiestas, and a thriving foodie scene.
"Because Spain grows so much produce for the rest of Europe, very little is imported and it's the best I've found anywhere," she says. "There are lots of great restaurants too and the cost of going out for a meal or a drink is much lower than in Canada."
After several years successfully running the restaurant, she sold up and took time out to travel. Encouraged by the ease of opening a business, once back on the island, she decided to start a new venture and two years ago partnered with a friend to open a stand up paddle boarding center in one of the island's larger tourist resorts.
"There was nothing like that on offer in the area and my business partner was teaching yoga on paddle boards already," she recalls. "So we created a whole brand with very cool SUPs for rent, we offered classes and tours, and had a café serving healthy food and snacks."
A natural entrepreneur, Viktoria has also sold that business, and is now turning her focus to a new project—which might see her running a retreat center.
Viktoria has no regrets about making the move. The hard part is making that initial decision, she says, but if you do your research, make local contacts and use resources like Facebook groups, it's really not that daunting. She misses her friends (who need no persuading to visit Mallorca) but other than that she doesn't miss Canada, neither the place nor the products. "You can find pretty much everything here, and, if not, there is the internet. I can even get maple syrup here, so it's all good."
Related Articles
Enjoying Simple Pleasures in Salamanca, Spain
Mallorca: Mediterranean Island Life at Half the Cost of the Caribbean
50 Ways to Make Money in Retirement
---
You know more Spanish words than you think you do! And we guarantee you can be carrying on conversations...in Spanish...in just 20 Minutes. Special summit 'Speak Spanish in 20 Minutes' is now live!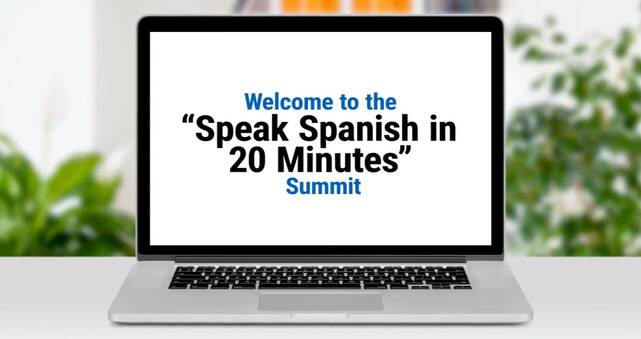 ---