Would you live in a murder house?
If you would, you could get it with a discount of as much as 25% off.
You might have seen American Murder: The Family Next Door, the new hit documentary on Netflix about Chris Watts, the Colorado man who murdered his family in 2018.
Well, it turns out his house—worth as estimated $648,100—is for sale, but nobody's buying.
In the lingo of realtors, it's a "stigmatized property," a house where something so heinous happened that no one wants to live in it.
A stigmatized property could be a house where cult activity took place, where there was a meth lab, or where a prominent mobster lived. The higher the profile, the steeper the discount when they go on sale.
But not everyone is brave enough to cash in.
If you're wondering why an undervalued house isn't being bought, that might be your answer. There's even an unofficial online directory dedicated to tracking these stigmatized properties.
In the spirit of Halloween, today I want to talk to you about the dark side of cheap real estate…
To be clear: I wouldn't live in a murder house if it was given to me for free. But that's not to say that I don't appreciate bargain homes with a history.
In Europe, most old houses come steeped in family histories and hand-me-down folklore. It's part of the charm of owning a character property. And if you can buy them at rock bottom prices, all the better.
A few months ago, one of my team found a cheap old Irish cottage close to the origins of Halloween itself…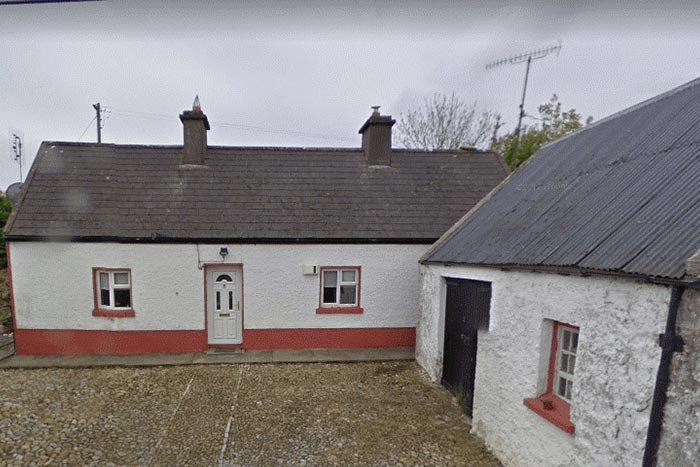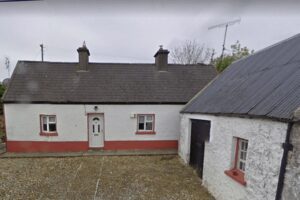 In Irish mythology, the cave is considered a portal to the supernatural realm Tir na nOg, or the "Otherworld." It's guarded by the Goddess of Death and Strife, who is said to enter the world of the living every year with monstrous cats, a three-headed demon, giants, and other ghoulish apparitions. "Samhain," the Celtic festival surrounding the event, is the origin of what we now call Halloween.
Roscommon also happens to be one of the cheapest places in Ireland to buy property. It's a land of lakes, historic towns, and ancient tombs. And if you've a taste for Celtic mythology, it's wonderful place to explore.
Indeed, buying an old house in Europe is a sure way to awaken your inner historian.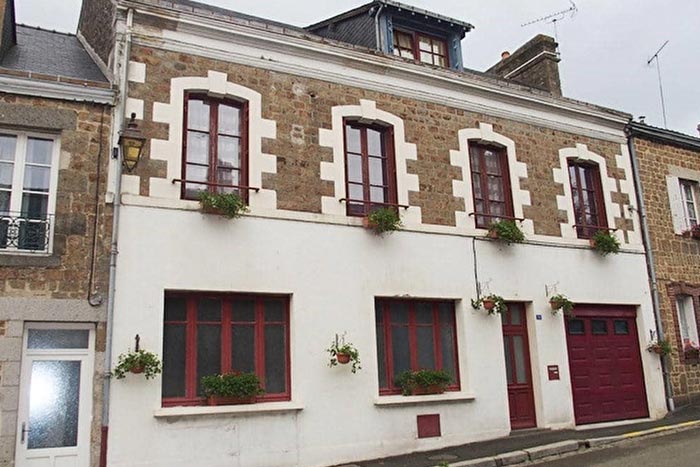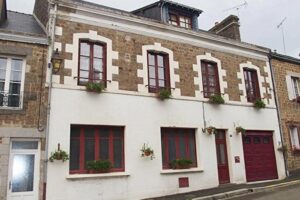 Take this four-bedroom house on the market for €105,000 ($124,451) in the picturesque town of Lassay-Les-Chateaux, France.
Nestled at the heart of the Normandie-Maine Regional Nature Park, the town is a designated "Petite Cité de Caractère" (Small City of Character).
Traditional granite townhouses wind around narrow streets. The rural French way of life is active, with weekly markets and seasonal fairs. And the town's rich history is right under your feet. Sometimes literally…
Legend has it that the final resting place of Sir Lancelot, the Arthurian hero is beneath the former parish church. Lancelot is said to have spent his old age in Lassay-Les-Chateaux under a different name.
The town has three great châteaux in easy walking distance of each other. The most prominent of which is Château de Lassay. Consisting of eight giant towers and a still working drawbridge, the construction was reputedly paid for by Catherine de Thouars, widow of the monstrous Gilles de Rais (the original Bluebeard), who was hanged and burned in 1440 for mass child murder, witchcraft, necromancy, and summoning demons.
If that's not enough for you, Paris isn't far either. From the town of Laval—40 minutes away—you can catch a high-speed train and be in the center of the capital within 90 minutes.
Over in Italy, you can own a piece of history with pocket-money.
I've written to you before about Italy's €1 homes in historic towns. Well, for that you get something historic but uninhabitable. However, with a modest budget you can find something truly special.
This elegant apartment, listed for just €76,000 ($90,079), is part of an old palazzo that dates back to the 1700s.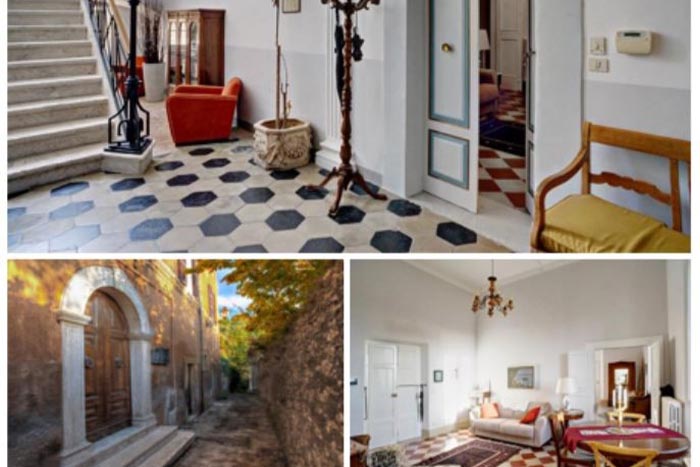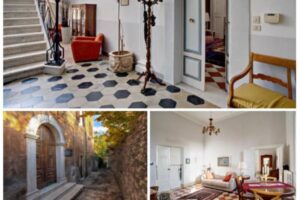 Situated in the medieval hill-town of Arpino in the region of Lazio, the apartment is close to the town's main piazza, with its restaurants, bars, and cafés. And Rome and Naples are both within an-hour-and-40-minutes' drive.
For a small town, it's historically a big hitter. It's the birthplace of both Gaius Marius, a Roman general dubbed "the third founder of Rome" after his victory over invading Germanic tribes, as well as Cicero, an incredibly influential Roman statesman and scholar, who was brought to a grizzly end by Mark Antony when his severed hands and head were put on display in Rome.
As we're approaching Halloween week, I want to leave you with something truly remarkable. It's the oldest documented Romanian fortified house. One of the most spectacular monuments you'll find in the country. And it's on the market for just €400,000 ($474,102).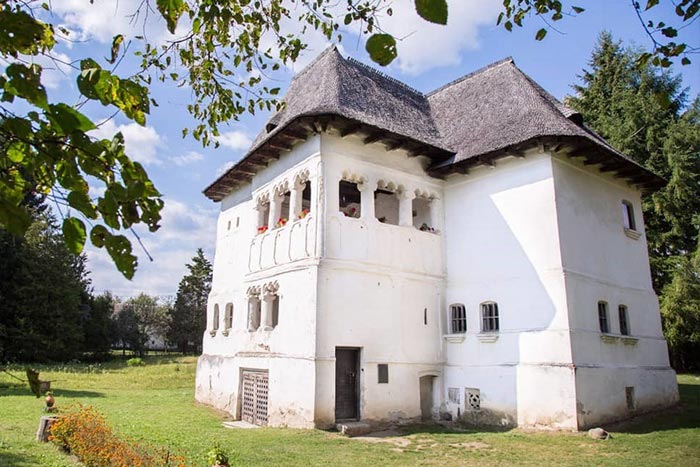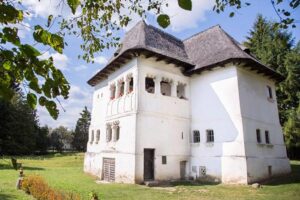 I should mention: this is a genuine murder house…
Built at the beginning of the 17th century, this "kulas" (fortified manor) was owned by the Măldăreşti family, members of the ruling Romanian nobility.
The story goes that one of the heiresses of the family fortune was here alone one dark and rainy night when she fell prey to thieves. Trying to escape through a secret exit, she was stopped, and refusing to give up where the treasure was, she was murdered.
Get Your Free Real Estate Report Now
Sign up for our free daily Postcard e-letter and get a valuable free report on the The 5 Best Places to Buy Real Estate In 2023.
Related Articles
The 10 Best Places to Invest in Real Estate
The Single Best Way to Profit in Real Estate
Why are French Homes so Cheap?