Welcome to International Living
Dear New International Living Postcards Reader,
Welcome to International Living Postcards—and thank you so much for joining us!
As promised, your Special Report will arrive soon to the e-mail address you provided. It's the perfect way to begin exploring retirement solutions, secrets that show you how to travel better, and spend less… explore exotic, foreign lands… rent and buy homes overseas… and more.
Then, within the next 48 hours, Declan Aylward, our managing editor, will e-mail you a link to a special video about how your life can change once you begin reading these IL Postcards. Make sure you take a look.
In the days to come, you'll also hear from our correspondents based around the world—like Suzan Haskins and Dan Prescher. They've lived in seven of the world's top retirement havens, and will point you to the places where your dollars stretch most…where you'll find the best travel deals…the smartest real estate bargains…the most gracious quality of life…and more.
You've picked the perfect time to join International Living—or "IL" as we like to call it.
Here at IL, we believe you don't have to be a millionaire to live like one. The trick, of course, is knowing where to go. And we'll make sure you do. We've been on this beat for over 37 years now. And right now, we've pinpointed dozens of beautiful, good-value, welcoming destinations—you'll hear all about them in the weeks to come.
Whether you're in the market for a full-time retreat… an escape you can enjoy a few weeks or months a year… or a retirement haven for the future… you'll find the solutions you need right here in International Living Postcards.
Again, welcome to IL. We look forward to bringing you a world of opportunity every day.
Sincerely,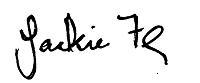 Jackie Flynn
Publisher, International Living
P.S. There's a lot of opportunity in the world… if you know the right places to look for it. Places where you can reduce your cost of living and pay less to live better. We look forward to sharing them with you.