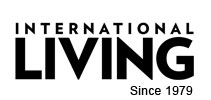 Welcome to International Living—Your Daily Escape
(Keep reading for an important message about your retirement fund…)
Dear Reader,
Welcome to International Living Daily Postcards and thank you so much for joining us.
Be sure to check your email inbox shortly for your free report.
For over 36 years, International Living has been the number one resource to help people find the best places to retire and live better, for less… overseas.
To ensure you receive your daily postcards and the report you requested, simply add webeditor@internationalliving.com to your address book, and you'll also find a full list of whitelist instructions here.
And to get that overseas retirement off to the best start possible, there's something you should know…
Three Out of Four Couples Leave an Average of $120,000 in Social Security Benefits on the Table—Money They Never See
Here's How to Make Sure You Get Every Cent You're Due…
To welcome you as a new reader I'd like to send you a FREE copy of of the most valuable Social Security book in print: Retire in Luxury on Your Social Security: The Best Claims Strategy for a Better, Longer, Freer Retirement, which will hand you a blueprint for how to maximize your Social Security benefits.
Whether you're eligible to receive Social Security benefits now or in the future…whether you're single or married…the proven strategies this book reveals could hand you tens, or even hundreds of thousands of EXTRA dollars in Social Security benefits…funds you have to know to ask for.
This valuable book is unlike anything else out there. It's written by Social Security expert Steve Garfink, who has more than 40 years of work experience in finance, strategic planning, and management.
And as of January 1, 2018 millions of people will each begin to leave as much as $64,464 unclaimed… if they don't do something to activate this extra payout.
On as little as $1,485 a month, a couple can live very comfortably in the best-value locales overseas.
Take Ed and his wife, Olga, who traded a stressful, expensive life in Pennsylvania for a better, lower-cost one in Cuenca, Ecuador.
"Our only income is my Social Security, but we're living better than we ever have before," says Ed.
"We pay $350 a month in rent for our new, 1,616-square-foot, three-bedroom, two-bathroom apartment. And the monthly cost for utilities is equally low: Electricity and trash removal, $12.70…water, $6.61…propane for hot water, gas dryer, and gas stove, $4.64…phone/internet, $30.11.
Talk about maximizing your Social Security benefits…
In the right spots, you really can live a rich man's retirement on your Social Security income alone. And Steve explores these options in Retire in Luxury on Your Social Security: The Best Claims Strategy for a Better, Longer, Freer Retirement.
Because I want you to be as prepared as possible to get the most out of your retirement years—not only in the income you receive, but in the quality of the life you enjoy—I want to send you five more special gifts when you reserve your copy of Retire in Luxury on Your Social Security today…including a 30-Day Trial to International Living magazine.
International Living magazine will keep you up-to-date about your best retirement options for creating a more international, more enjoyable, more travel-rich life…
Considering you could be one of millions of Americans eligible to receive up to $64,464 in extra Social Security income you could have more possibilities then you've ever dreamed of.
Sincerely,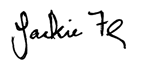 Jackie Flynn,
Publisher, International Living
P.S. You have to get in touch with the Social Security Administration—before January 1, 2018—if you want to claim the maximum benefit available to you.
Not all benefits are automatic. And three out of four couples simply don't know to ask for all the funds they're eligible for. Chances are, you're one of them. This book shows you, clearly and simply, how to maximize what you receive… and a proven strategy that can transform your Social Security benefits into a better, longer, freer retirement.